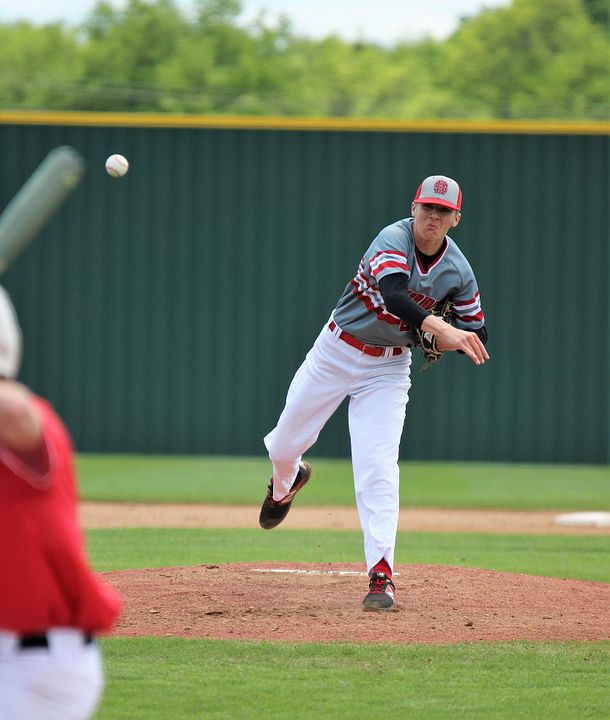 By LARRY "SCOOP" McCARTY
MORRILTON — The Heber Springs Panthers again couldn't escape giving up one big inning.
Farmington, the top-seeded team for the Class 4A North Baseball Regional, scored five runs in the bottom of the third inning and pulled away to a 7-0 win in and quarterfinal game at the Devil Dog Yard Complex on Friday.
The Panthers finished the season with a record of 12-13.
"That has been one of the things we battled all year, getting over the one bad inning," Heber Springs coach Ryan Bridges said. "We made a couple of errors and then Farmington had two base hits to drive runners home. Our pitchers threw well and executed the game plan of not throwing many fastballs. We kept them off-balanced most of the time. They took advantage of our mistakes."
Farmington righthander Myles Harvey pitched a one-hit shutout and allowed six Heber Springs hitters to reach base. Harvey walked four and struck out 12 batters.
The Panthers' only scoring threat came when they loaded the bases in the fifth inning. Ty West reached on an error, John McBroome was hit by a pitch and Zane Lozeau walked with one out. The inning ended on a double play.
"We didn't hit much and when we did, it was right at the defense," Bridges said. "The pitcher struck out 12 batters. It's difficult to win when you strike out that many times."
Farmington sent nine batters to the plate during the five-run fifth inning. Lawson DeVault's RBI single started the rally. Luke Elsik and Case Enderland each singled before Michael White hit a 2-run double. Chase Brown drove home two runners with a base hit.
The Cardinals scored runs during the fourth and sixth on Enderland's RBI single and an infield out.
Despite the loss, Bridges said the team progressed throughout the season and a bright future looms ahead.
"Considering our inexperience, we did all right," Bridges said. "We played four freshmen, three or four sophomores and two juniors most of the time. We had three senior players, and I feel for them. They (seniors) helped to change the program."
The Panthers achieved two of their season goals — avoid the play-in game for the conference tournament and qualify for the regional tournament.
Bridges said the goals will be higher next season.
"We're looking forward to the future with our younger players," Bridges said. "Expectations next year is to punch our ticket for the state tournament. We played better every game, but that one inning got us almost every game. Hopefully, we learn to finish games, get rid of the one bad inning and play clean seven innings."
Heber Springs 000 000 0–0 1 2
Farmington       005 101 x–7 8 3
HEBER SPRINGS HITTERS: J.T. Spears single.
HEBER SPRINGS PITCHERS: J.T. Spears (LP) 5 hits, 6 runs, 1 earned run, 0 walks, 1 strikeout in 4 innings; Corbin Jones 3 hits, 1 earned run, 1 walk, 2 strikeouts in 2 innings.
FARMINGTON HITTERS: Lawson DeVault single, double, 1 RBI; Chase Brown 2 singles, 2 RBIs; Michael White double, 2 RBIs; Caden Elsik single, 1 RBI; Kyson Bridges single 1 stolen base; Luke Elsik single; Case Enderland 1 RBI, 1 stolen base.
FARMINGTON PITCHER: Myles Harvey (WP) 1 hit, 0 runs, 4 walks and 12 strikeouts.