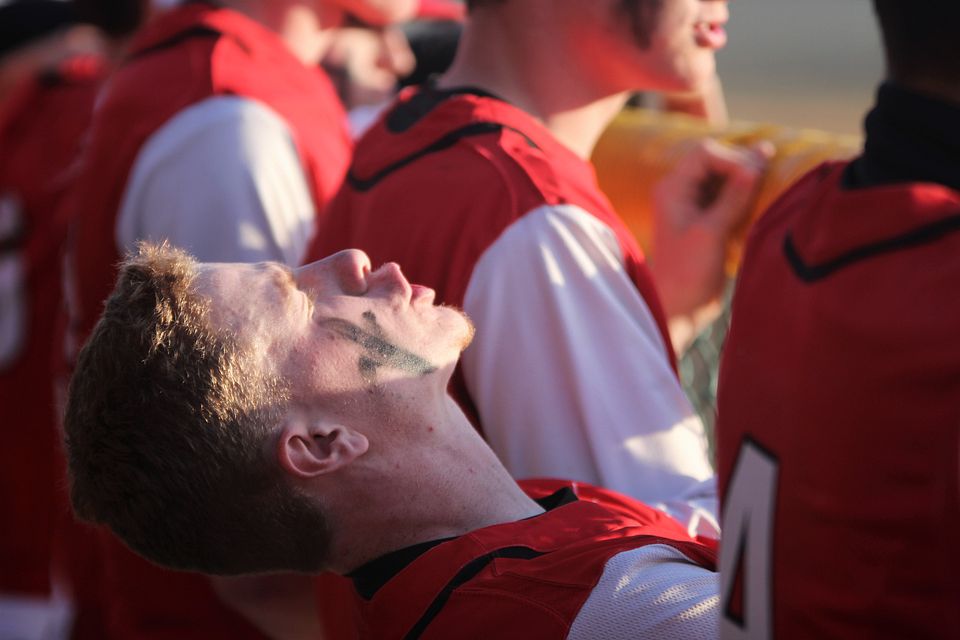 By LARRY "SCOOP" McCARTY
Weather put Heber Springs' baseball 4-4A Conference Tournament seeding on hold for now.
The Panthers (2-3 in 4-4A, 10-11 overall) lost to Dardanelle (4-2 in 4-4A, 12-5 overall) 5-3 Tuesday at the Heber Springs Sports Complex and missed an opportunity of clinching a No. 2 seed for the tournament.
"This game really hurts because it has been a while since Heber had an opportunity of a No. 2 seed," Heber Springs coach Ryan Bridges said. "The guys played and worked hard, but we got to do that before the seventh inning."
Dardanelle clinched the No. 2 seed with the win, while Morrilton will be the top seed. The Sand Lizards and Devil Dogs assured themselves of regional tournament berths.
Heber Springs and Ozark currently are tied for third place in the conference standings. Weather canceled Wednesday's Subiaco Academy at Ozark game. Ozark needs one win to earn the No. 3 seed. The Panthers, who are scheduled to host Subiaco Academy on Thursday. Heber Springs can avoid the play-in game with a win against Subiaco Academy.
"We want to avoid the play-in game," Bridges said. "That would force us to win two games for a regional tournament berth, instead of just one win. I'm hoping playing on senior night will give us extra motivation against Subiaco Academy. We need to play well and win. I like our chances, especially playing at home."
J.T. Spears, who was the starting and losing pitcher, allowed five hits, four runs with nine strikeouts and four walks against Dardanelle. Corbin Jones relieved Spears at the beginning of the seventh inning, allowing one hit and one run with two strikeouts.
"J.T. pitched well," Bridges said. "We probably needed to throw more off-speed pitches in that first inning because they had trouble hitting those type of pitches. Instead, we threw all fastballs and they hit them. I saw something from J.T. that I've not seen this year, more energy. He got into his zone during the second, third and fourth innings."
Zane Rose started Dardanelle's three-run first inning with a walk. Drew Vega hit a double, putting runners on second and third bases before Robert Millard's two-run double. Millard later scored on Colvy Holt's RBI single.
"Just wish there was a way to take the three runs Dardanelle scored in the first inning away," Bridges said. "I thought (third baseman) Liam (Buffalo) had a chance to make a backhanded catch, but the ball hit the bag and bounced over Liam's head."
Dardanelle scored runs in the fifth and seventh innings for a 5-0 lead before the Panthers threatened to tie the game in the bottom of the seventh.
Heber Springs loaded the bases with no outs when Xander Lindley and pinch-hitter Ty West each walked and Preston Fitzsimmons was hit by a pitch. Lindley scored on Zane Lozeau's sacrifice fly and Kenan Sneed followed with an RBI single. Fitzsimmons came home on Cole Peyton's sac fly, reducing Dardanelle's lead to 5-3 with two outs.
The game ended when reliever Ty Roper, who replaced starter Titus Spencer with one out in the seventh, on a strikeout.
"We had good at-bats during the seventh inning," Bridges said. "We need to do that throughout the game and get on base anyway we can. When we do that, we will have opportunities to win games."
Dardanelle        300 010 1–5 6 1
Heber Springs 000 000 3–3 4 2
DARDANELLE HITTERS: Robert Millard single, double, 2 RBIs, 1 stolen base; Colvy Holt 2 singles, 1 RBI; Drew Vega double, 1 stolen base; Clayton Weatherford single, 1 RBI, 1 stolen base.
HEBER SPRINGS HITTERS: Kenan Sneed 2 singles, 1 RBI, 1 stolen base; Zane Lozeau double, 1 RBI; Preston Fitzpatrick single; Cole Peyton 1 RBI.
DARDANELLE PITCHERS: Titus Spencer (WP) 3 hits, 1 run, 3 walks, 3 strikeouts in 6 innings; Ty Roper (Save) 1 hit, 2 earned runs, 1 walk, 1 strikeout in 1 inning.
HEBER SPRINGS PITCHERS: J.T. Spears (LP) 5 hits, 4 earned runs, 4 walks, 9 strikeouts in 6 innings; Corbin Jones 1 hits, 1 run, 2 strikeouts in 1 inning.