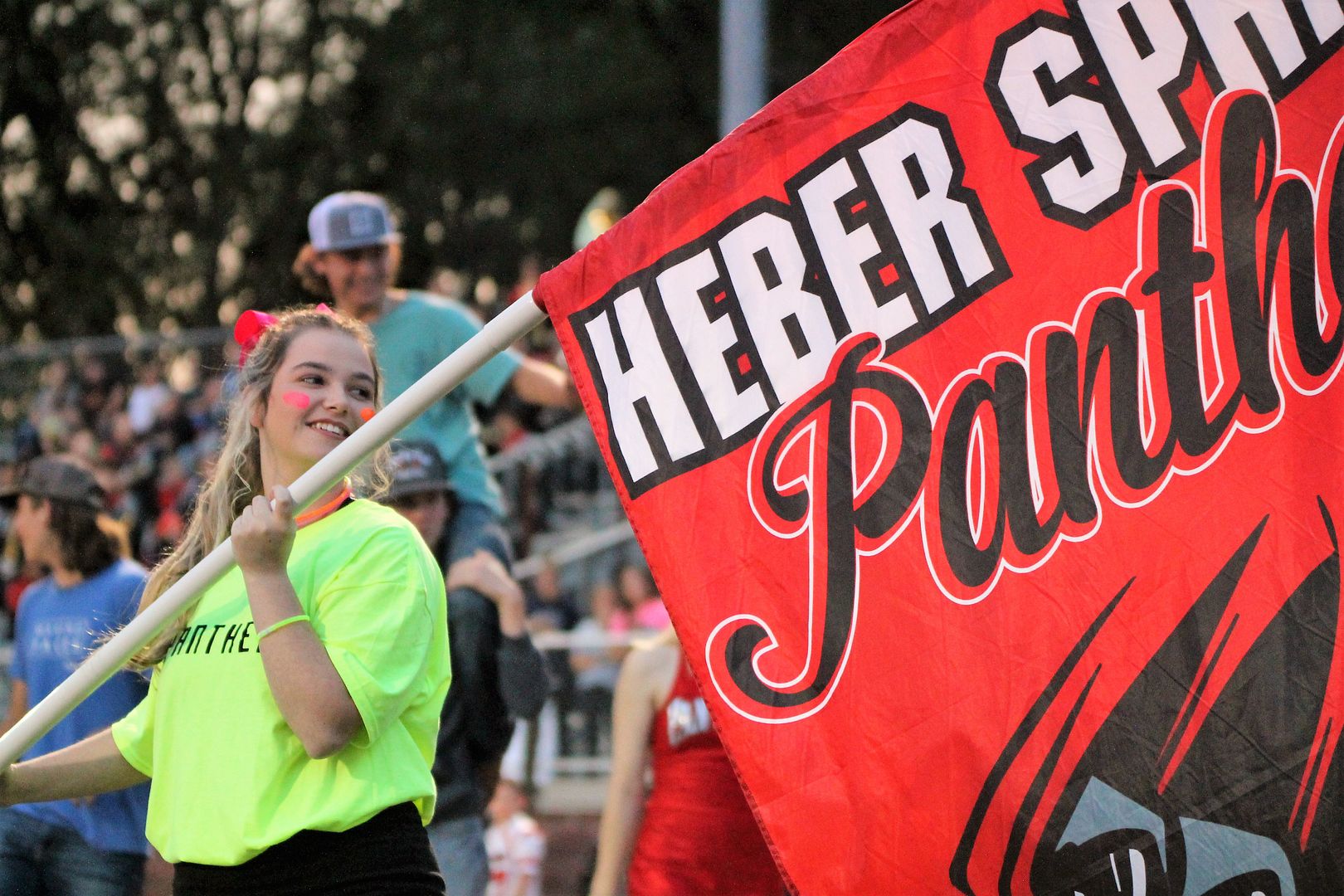 By LARRY "SCOOP" McCARTY
Heber Springs wasted no time on correcting mistakes from previous games during a short work week.
The Panthers (0-1 in 2-4A Conference, 1-2 overall) will enter Moseley Stadium in Stuttgart and challenge defending conference champion Ricebirds at 7 p.m. Thursday in a statewide televised game on KARZ (Channel 42, Little Rock).
"We made numerous mistakes (blocking) for the past two weeks and worked on correcting them," Heber Springs coach Todd Wood said. "The same problems from the Dover game popped up against Lonoke. It's the responsibility of the coaching staff and myself to show them how to fix the problems."
The Panthers only completed 5-of-14 passes for 56 yards against Lonoke and had 14 plays that were for lost yardage. A majority of the plays were quarterback sacks.
"We've been working on different ways to protect the quarterback," Wood said. "We're trying to give the quarterback more time in the passing game. We gave up too many sacks against Lonoke. The sacks kept putting us in bad situations."
Stuttgart trailed 18-7 late in the third quarter at Southside Batesville last week before scoring two touchdowns during the fourth quarter for a 21-18 win.
Southside recovered the ensuing kickoff after its third touchdown at the Stuttgart 27-yard line. The Ricebirds held and started the comeback when Cedric Hawkins caught a 32-yard scoring pass from quarterback Tymir Coppins.
Stuttgart regained possess with 9:11 left in the game and drove 65 yards on 14 plays. Coppins ran for the game-winning with 3:09 to play.
Coppins completed 17-of-24 passes for 172 yards and rushed 10 times for 52 yards and one touchdown. Hawkins also was efficient in the running game with 89 yards on nine carries and scored one touchdown. He caught four passes for 73 yards and one touchdowns.
"Stuttgart wants to establish the run, but it also throw the ball effectively," Wood said. "They have a good running combination with the quarterback (Coppins) and running back (Hawkins). We will need to be in the right place and do our assignments to be successful. Stuttgart is explosive, and one of the keys is to limit the number of explosive plays."
Sophomore Parker Brown leads the Panthers in rushing, receiving and scoring through three games.
Heber Springs hopes for a more versatile offense against Stuttgart. Sophomore Parker Brown has been a one-man show through three games. Brown leads the Panthers rushing with 36 carries for 273 yards and scored three touchdowns. He has caught five passes for 220 yards and three touchdowns.
Senior center Zach Thomas returned last week after being sideline with illness. Wood said Thomas performed well with only one day of practice and his return gave a boost to the offensive line.
"My fear was he might be rusty with snaps, but he wasn't," Wood said. "He blocked well.
Wood expects a better overall performance by his line against the Ricebirds.
"Stuttgart plays a 4-3 and is very aggressive," he said. "They love to blitz and play man-to-man in the secondary. Stuttgart is fast and physical. We must find ways to put pressure on them with our offense."
Wood also believes the defense is steadily improving and that will continue on Thursday.
"The linebackers played well," Wood said. "Kenan Sneed had 15 tackles, including four for losses. Jackson West made good plays at outside linebacker. Hayden Johnson continues to play well."
Heber Springs will play on television for a first time in more than a decade. Wood expects his players will not be affected by that atmosphere.
"To the players, it will be a game once it starts," he said. "We will the cameras do its job and not be concerned about it. The players will focus on the task at hand."
Kickoff: 7 p.m. at Stuttgart
Television: KARZ Channel 42
Radio/Streaming: Billy Morgan with handle the play-by-play with Lance Hamilton providing color on KSUG 101.9 The Lake. Panther Pregame begins at 6:30 p.m. followed by the game. Streaming available on The Lakes' YouTube channel.
THE SERIES: Stuttgart leads the all-times series, 11-4. The two teams first meet in 2006 when the Ricebirds dropped from class 5A down to 4A and were placed in the same conference with Heber Springs. Stuttgart won the first four meetings before the Panthers claimed a 20-14 win in 2010.
2-4A STANDINGS
                            W L CP  W L PS  PA 
Little Rock Mills           1 0 13  4 0 188  97 
Lonoke                      1 0 13  4 0 147  67                     
Clinton                     1 0 13  2 2 110 116 
Stuttgart                   1 0  3  3 1 124  93  
Heber Springs               0 1  0  1 3  65  78  
Bald Knob                   0 1  0  0 4  55 139
Central Arkansas Christian  0 1  0  2 2 117 171   
Southside Batesville        0 1  0  2 2 124  62 
 

Friday, September 24 
Lonoke 36, Heber Springs 14
Stuttgart 21, Southside Batesville 18
Clinton 50, Central Arkansas Christian 20
Little Rock Mills 56, Bald Knob 33
Thursday, September 30
Heber Springs at Stuttgart
Friday, October 2 
Central Arkansas Christian at Little Rock Mills
Southside Batesville at Clinton
Bald Knob at Lonoke