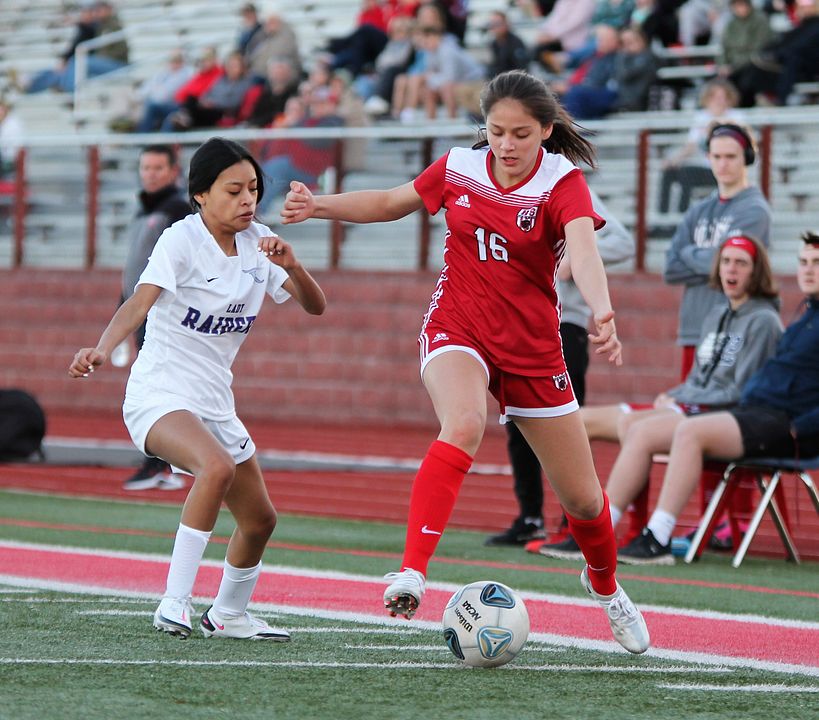 HEBER SPRINGS – The spring sports season opened up on Monday for four Heber Springs Panther teams with mixed results.
The boys and girls soccer teams won home matches over Riverview at Panther Stadium, while the baseball and softball teams opened with losses.
For the track teams, the senior boys and girls competed at the Class 4A state indoor track meet on Saturday in Fayetteville.
GIRLS SOCCER
Cristina Garcia scored three times and Sam Gilley twice as Heber Springs (1-0) led 5-0 until late in the contest before the Riverview (0-1) added late goal on the Lady Panther reserves.
Heber Springs returns to action on Thursday at Panther Stadium against Conway St. Joseph (0-0).
BOYS SOCCER
Senior Gus Hannah and freshman Braden Biggs each scored as Heber Springs (1-0) opened with a 2-1 win over Riverview (0-1).
Chandler Webber picked up the assist on each of the goals, while senior goalkeeper Jackson West had 10 saves in the night.
Heber Springs will return to action on Thursday at home against Conway St. Joseph (0-0).
BASEBALL
Heber Springs opened the coach Ryan Bridges era with a trip to Bridges' alma mater, Sheridan, for a nonconference tournament.
The 4A Panthers led until the late innings but were not able to pull out the win against the 5A Yellowjackets falling 13-4.
Heber Springs (0-1) will tangle with another 5A school today in the same tournament when they face Searcy at Benton with first pitch set for 5:45 p.m.
SOFTBALL
Due to wet field conditions, Heber Springs' season-opener was moved from Maumelle. Despite the home field advantage, the Lady Panthers dropped a 7-2 decision.
Heber Springs will look to bounce back today as they host Nemo Vista at 4:30 p.m.
TRACK
At the Class 4A state indoor meet on Saturday on the campus of the University of Arkansas, sophomore Parker Brown and junior Jaylea Hooten each won individual state titles by winning the high jump.
The boys mile relay team also claim a first-place finish.
HEBER SPRINGS RESULTS:
SENIOR BOYS 
60: 4. Parker Brown 7.38, 14. Bent McClain 7.90
200: 4. Parker Brown 23.83, 10. Bent McClain 25.40
400: 14. Weston Warden 1:02.34, 16. Hunter Warren 1:07.21
800: 8. Nathan Poff 2:21.43, 11. Wade Harris 2:27.47
1600: 7. Mason Harris 5:08.62, 10. Wade Harris 5:18.20
3200: 6. Nathan Poff 11:33.68, 8. Reagan Buell 12:22.27
60 HURDLES: 8. J.P. Bonkoski 12.36, 9. Aaron Combs 14.46
MILE RELAY: 1. Heber Springs 3:55.88
TWO-MILE RELAY: 4. Heber Springs 9:55.49
HIGH JUMP: 1. Parker Brown 6-0, 4. Liam Buffalo 5-6
LONG JUMP: 2. Parker Brown 19-7.5, 3. Liam Buffalo 19-6.75
TRIPLE JUMP: 2. Parker Brown 40-0.25
POLE VAULT: 5. Justin Ogle 10-6
SHOT: 9. Aaron Combs 22-7, 10. Kevin Leal 19-5.

SENIOR GIRLS
60: 12. Natalie Buffalo 8.88, 15. Ava Noble 9.68
200: 7. Jaylea Hooten 28.57, 11. Joanna Wilson 29.65
400: 7. Joanna Wilson 1:06.81, 10. Maygan Jarvis 1:08.5
800: 8. Riley Bailey 2:52.79, 11. Vallie Cantrell 3:00.9
1600: 7. Joy Bray 6:18.98, 9. Riley Bailey 6:33.28
3200: 7. Riley Bailey 14:37.63, 10. Vallie Cantrell 15:12.32
60 HURDLES: 2. Rylee Birmingham 10.84, 4. Jaylea Hooten 10.95
MILE RELAY: 5. Heber Springs 4:55.04
HIGH JUMP: 1. Jaylea Hooten 4-10, 6. Vallie Cantrell 4-4
LONG JUMP: 2. Jaylea Hooten 15-11.75, 10. Natalie Buffalo 14-2.35
TRIPLE JUMP: 8. Taylor Parker 27-11.25
POLE VAULT: 2. Maygan Jarvis 10-0, 5. Ava Noble 7-0
SHOT: 8. Miah Tharp 21-11.75, 10. Lily Hendrix 19-3


UPCOMING HEBER SPRINGS SPRING SPORTS SCHEDULE
March 1 through March 10
(Times and dates subject to change; italics indicts home games, matches)
Tuesday, March 1st
Softball vs. Nemo Vista (4:30 p.m.)
Baseball vs. Searcy at Benton (tournament) (5:45 p.m.)
Thursday, March 3rd
Baseball vs. Clinton (4:30 p.m.)
Softball vs. Clinton (4:30 p.m.)
Senior Girls Soccer vs. Conway St. Joseph (5 p.m.)
Senior Boys Soccer vs. Conway St. Joseph (7 p.m.)
Friday, March 4th
Baseball vs. Little Rock Catholic (3:30 p.m.)
Softball vs. Carlisle (4:30 p.m.)
Saturday, March 5th
Softball at Southside Batesville (4:30 p.m.)
Monday, March 7th
7th-Grade Track at Searcy (3:30 p.m.)
Softball at Searcy (4:30 p.m.)
Senior Girls Soccer at Dardanelle (5 p.m.)
Baseball at Beebe (5 p.m.)
Senior Boys Soccer at Dardanelle (7 p.m.)
Tuesday, March 8th
Junior High Track at Searcy (3:30 p.m.)
Softball at White County Central (4:30 p.m.)
Thursday, March 10th
Senior High Track at Searcy (3:30 p.m.)
Baseball vs. Newport (4:30 p.m.)
Softball at Bigelow (4:30 p.m.)
Senior Girls Soccer vs. Danville (5 p.m.)
Senior Boys Soccer vs. Danville (7 p.m.)