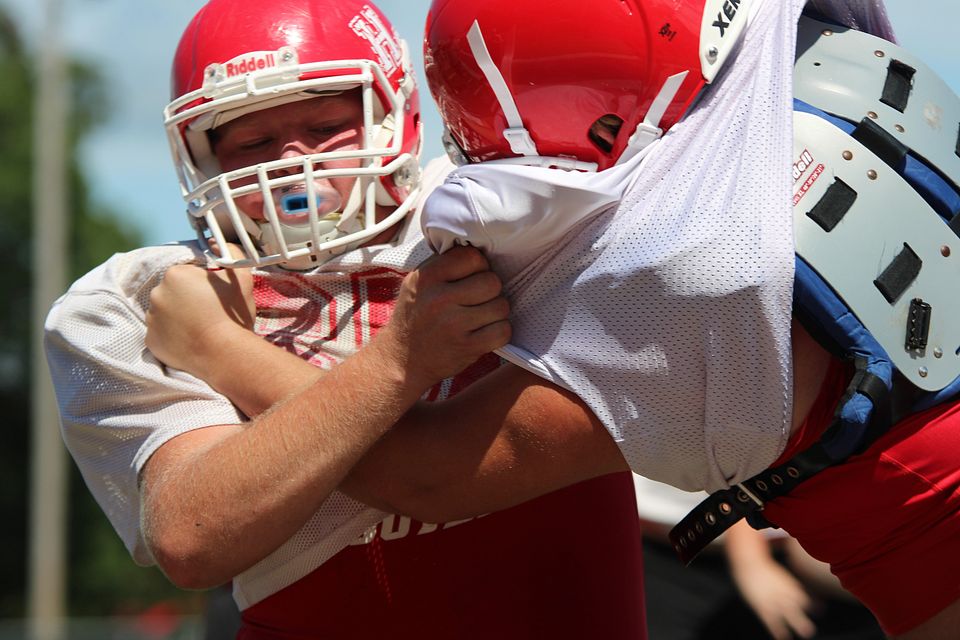 By LARRY "SCOOP" McCARTY
Execution in all phrases will be the No. 1 objective for the Heber Springs Panthers during Tuesday's Arkansas Activities Association benefit football game at Bro Erwin Stadium in Beebe.
The junior high squads are scheduled to start at 5 p.m. and scrimmage for approximately one hour, followed by the high school teams at 6:15 p.m.
"We had a good summer overall," Heber Springs coach Todd Wood said. "One of the good points so far is the players are in their third season of what we want to do on offense and defense. The players came in with a lot of knowledge and how we want to do everything. We've been going at a good pace. I like what I've seen, and we made gains from last year."
The teams will open the scrimmage by running two 10-play sequences on offense and 10 plays on defense. Kickoffs will be live while when a team attempts an extra point or a field goal, the defense will not rush. The scrimmage will conclude with two 20-minute halves with a running clock.
"We want players to line up in the right place and know their role," Wood said when asked about expectations for the scrimmage. "Defensively, we are looking for correct alignment and good pass coverage. We want players to be in the right place and get to the ball quickly every play."
The offensive line is one of the most inexperience areas of the team, but Wood said he has been encouraged with its performance during fall camp.
"They are performing well right now with guys getting more comfortable at their positions," he said. "I like the players' work ethic."
One of the team's strengths will be experience at quarterback. Junior Xander Lindley started for four games before an injury ended his season. Senior Easton Cusick, who moved from receiver, took the helm of the offense and finished the season.
"I've been pleased with the progress of the quarterbacks," Wood said. "Xander came back ready and know what he needs to do. Easton (who will start at receiver) is taking more snaps, and he will be ready to go, if needed."
Senior linebacker Kenan Sneed, who led the Panthers in tackles for the past two seasons, returns on defense. Wood said work continues to putting players at the right positions before the season opener at Clinton on Sept. 2.
"We have made a couple of changes on defense, and it has made us better," Wood said. "Players may not be playing the same position during the scrimmage when we play at Clinton."
Two transfers during the summer may give a boost to the offensive and defensive lines.
Sophomore Jordan Tidwell played defensive end and receiver at Cabot. Eli Presnutt, a sophomore who attended Heber Springs schools two years ago, returns after playing at Vilonia last season.
"Jordan will help us at defensive end," Wood said. "He has the physical traits to be a good player. Eli (6-0, 270 pounds), will help us on the offensive and defensive lines. They are coming from two good football programs."
Wood and his staff plan to watch the Riverview at Clinton benefit game on Thursday and the Yellowjackets' season opener at Cave City on Aug. 26. He said preparation for Clinton will start on Wednesday.
"That will give us a better idea what to expect from Clinton and an ideal about Cave City and Riverview (conference opponents)," Wood said. "We will watch Tuesday's film, correct mistakes and than turn our focus to Clinton."