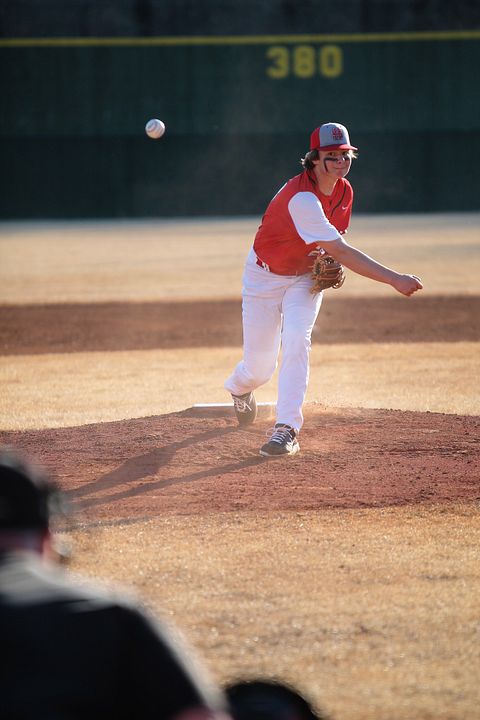 By LARRY "SCOOP" McCARTY
Heber Springs hopes a return to the Heber Springs Sports Complex leads to more success on the field.
The Panthers (2-4) began the season by shutting out Pangburn at home and won one of four games against at the Sheridan  Tournament.
Heber Springs started the tournament with losses to 6A Sheridan and 5A Searcy before the 6-0 shutout against Pangburn at home last Thursday. The Panthers lost to 6A Little Rock Catholic last Friday before a 14-9 win against Malvern in the tournament finale on Saturday.
On Monday, Heber Springs fell to Beebe 11-4. The Panthers are scheduled to host Newport at 4:30 p.m. Thursday and Batesville at 5 p.m. Friday.
"We played two tough games to start the season," Heber Springs coach Ryan Bridges said. "We played them close, but unable to finish it at the end of the games. Against Pangburn, we got out on them early in the game. Pangburn was a good team and played at last year's state tournament."
Corbin Jones struck out three and allowed two hits in five innings. Ty West pitched the sixth and Xander Lindley relieved West in the seventh.
"Corbin did a good job and answered back from his first start," Bridges said. "He threw 38 pitches through four innings and finished with 66 pitches. He got in a jam during the fifth inning, but got out of it. The other guys stepped up and finished the game. Ty pitched well and used his split-finger pitch and a change-up. Xander pitched his first game and did well, too."
John McBroome led the Heber Springs offense with two singles. Liam Buffalo had two RBIs and Zane Lozeau had an RBI.
"We finally took advantage of opportunities with runners in scoring position," Bridges said.
Pangburn          000 000 0–0 3 2
Heber Springs 010 230 x–6 4 1
Pangburn hitters: Braxton Butler single; Cole Ramsey single; Stephen Toumajan single.
Heber Springs hitters: John McBroom 2 singles; Liam Buffalo single, 2 RBIs; Kenan Sneed single; Zane Lozeau 1 RBI.
Pangburn pitchers: Braxton Butler 1 hit, 1 earned runs, 3 walks, 1 strikeout in 1.1 inning; Trevor Evans 1 hits, 2 runs, 1 earned run, 3 walks, 1 strikeout in 2 innings; Xander Kane 2 hits, 3 earned runs, 3 walks, 2 strikeouts in 1 inning; Rhett Tharp 1 hit, 0 runs, 1 walk in 1.2 inning.
Heber Springs pitchers: Corbin Jones 2 hits, 0 runs, 1 walk, 3 strikeouts in 5 innings; Ty West 0 hits, 0 runs, 2 strikeouts in 1 inning; Xander Lindley 1 hits, 0 runs in 1 inning.