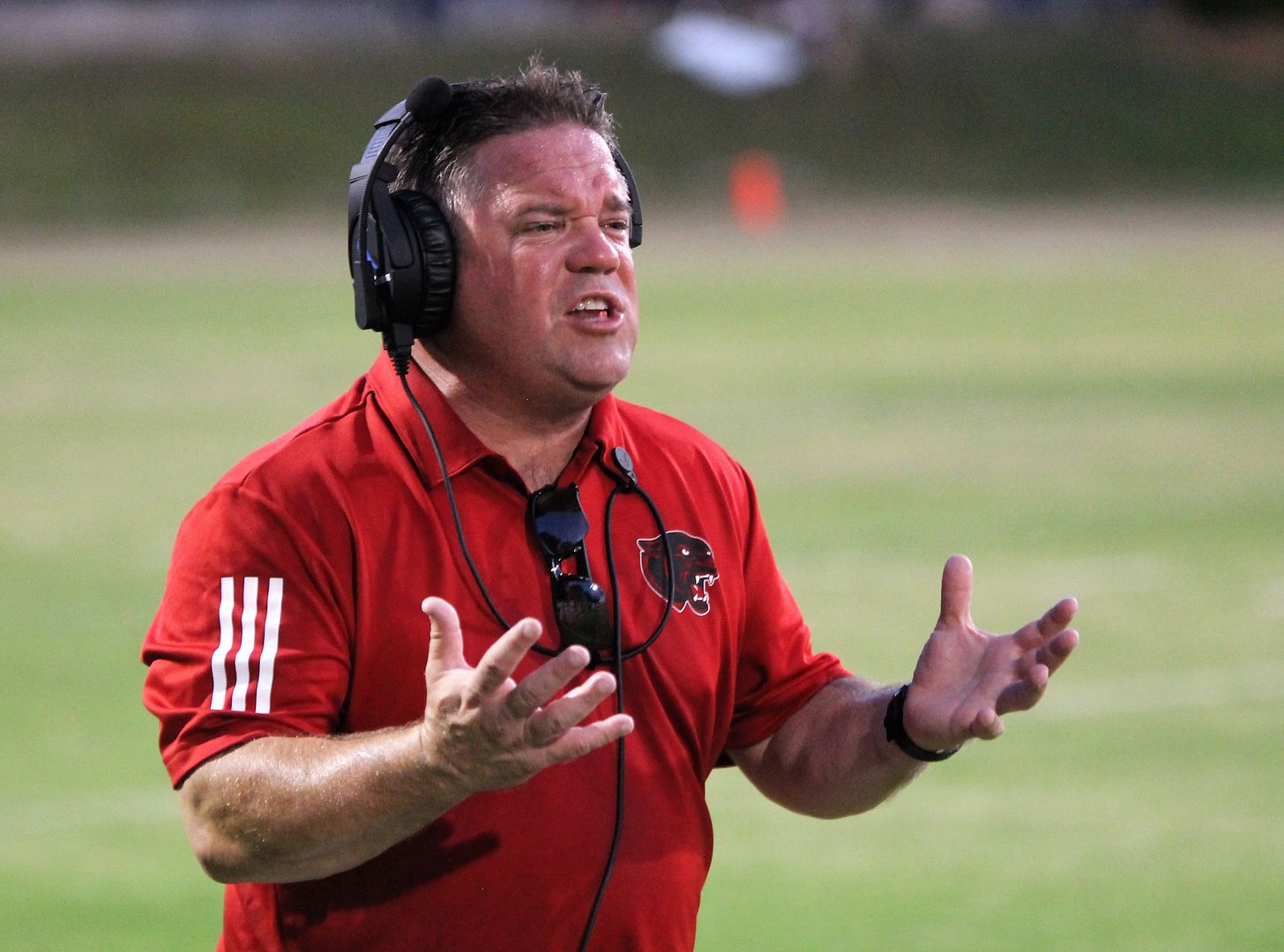 In the run-up to the 2021 and 100th Heber Springs high school football season, I had hoped to have the comprehensive record book (top 100 for games, seasons and careers) that I have been working on ready for the season-opener.
The record book, when completed, will rival most college record books (you know those you open and see in the media guides distributed by most college programs). In order to be as accurate and concise as possible, the write-ups published in the local newspaper(s) over the years left a lot gaps that needed to be filled in. Box scores for the games were non-existent until the 1975 season but remained published fairly regularly until the late 1980s. The box scores would appear again in the late 90s and early 2000s, but then fade away. So needless to say, there were some gaps. Newspaper accounts from the opposing were a good source to fill in those gaps, but Covid prevented me from being able to research those until this summer, so that put me behind.
All of that was said, because it was night's like last Friday for the Panthers, a 44-0 victory at Dover, that I truly lament not having it finished (though I am about 60 years done). When the dust settles and the record book is completed, don't be surprised to see some of Friday's numbers be near or at the top of the single game record book.
WOE IS ME: Dover's losing streak was extended to 23 games. Former Heber Springs coach Will Cox is in his second season at the Pope County school, and judging by the improvement shown by both the 7th-grade and junior high teams over last season, things are getting better for the Pirate program.
SOMETHING ABOUT JACK BERRY STADIUM: Sophomore Parker Brown had a career night receiving catching three passes for 220 yards and three touchdowns. His touchdown receptions were 51-, 76- and 93-yards. Going back to junior high, Brown caught two passes for 99 yards and a 71-yard touchdown last season. In two games in the stadium, Brown has five receptions for 319 yards and four touchdowns.
STICKING WITH PARKER: The 220 receiving yards are the most by Panther since Pierce Mitchum had 203 yards receiving against Southside Batesville on Oct. 23, 2015 and his three touchdown receptions put him near the top of the most touchdown receptions in one game. The last time that happened was when Mitchum had three touchdown grabs against Baptist Prep on Oct. 14, 2016. Dating back to last season, when Brown played in the final two games as a freshman, he now has scored five touchdowns in four games. His 93-yard reception from Xander Lindley will also be in the top five when the smoke settles on the record book, though it won't top the 99-yard pass play from Adam Martin to Tri Johnson at Harding Academy in 2018.
RARE COMPANY: Brown wasn't the only one joining rare company Friday, sophomore Xander Lindley, in only his second career start, joined the 300-yard passer club with a 12 of 18 for 318 yards and four-touchdown performance. The total number of 300-yard passers in school history is not many, and Matthew Cook was the last to do it last season.
FORMER PIRATE: Zane Lozeau transferred from Dover to Heber Springs in the offseason and had a big night against his former teammates. Lozeau had five tackles — one for a loss, a fumble recovery and scored on a 20-yard touchdown run in the second half.
BROKE THAT INT STREAK: It had been 12 games since the Panthers had intercepted an opponents pass attempt, but that streak ended in the first quarter when Chris Edwards picked-off a Jon Greathouse pass attempt and raced 71 yards for a score. The Panthers last interception came at Shiloh Christian on Nov. 21, 2019, when Hunter Kent picked off a Saints pass attempt.
WHO SAYS YOU NEED TO RUN THE FOOTBALL TO WIN: The Panthers rushed the ball nine times for 45 and a touchdown Friday. The nine rush attempts is the fewest by Panther squad since rushing eight times against Baptist Prep on Oct. 14, 2016.
RUSH DEFENSE: The Panther defense held the Pirates to minus 30 yards rushing on 30 attempts. It is the fewest rushing yards allowed in a game since 2011 when Heber Springs limited Bald Knob to minus 31 yards rushing.
OKAY THIS PROBABLY WILL BE A RECORD: The 15 combined rushing yards from both teams on Friday probably will be a record. One can't imagine fewer yards rushing in a game, and right now, the closest combined fewest rushing yards in game is 116, so odds are that will probably stick as a record.
SHUTOUTS: With the shutout win, it was the first time since Oct. 19, 2018 (a 21-0 victory at Southside Batesville), that the defense has not allowed an opponent to score. It was also only the third time in the past 12 seasons the defense has shutout an opponent. The Panthers defeated Marianna-Lee, 54-0, on Oct. 5, 2012. All of these shutouts have occurred on the road. The last home shutout for the Panthers was a 54-0 win over Southside Batesville on Oct. 23, 2009.
MARGIN OF VICTORY: The 44-point margin of victory was the first time the Panthers have won a game by more than 40 points since defeating Marianna-Lee, 54-0, on Oct. 5, 2012.
WATCH OUT JULIAN: Julian Cameron holds both the state and school record for most consecutive extra-point kicks made without a miss at 100. Could Gideon Tate be on his way? Did we just jinx him? The sophomore is a perfect six-of-six on the season so far.
NO RECORDS, BUT: Junior Easton Cusick, who is also the back-up quarterback this season, caught five passes for 44 yards on one drive in the second half. No records are kept on the most receptions in a drive, but if they were, that might be the most.
UP NEXT: Heber Springs hosts Lonoke in the 2-4A conference opener Friday night at Panther Stadium. The Jackrabbits have won the past two meetings between the schools.