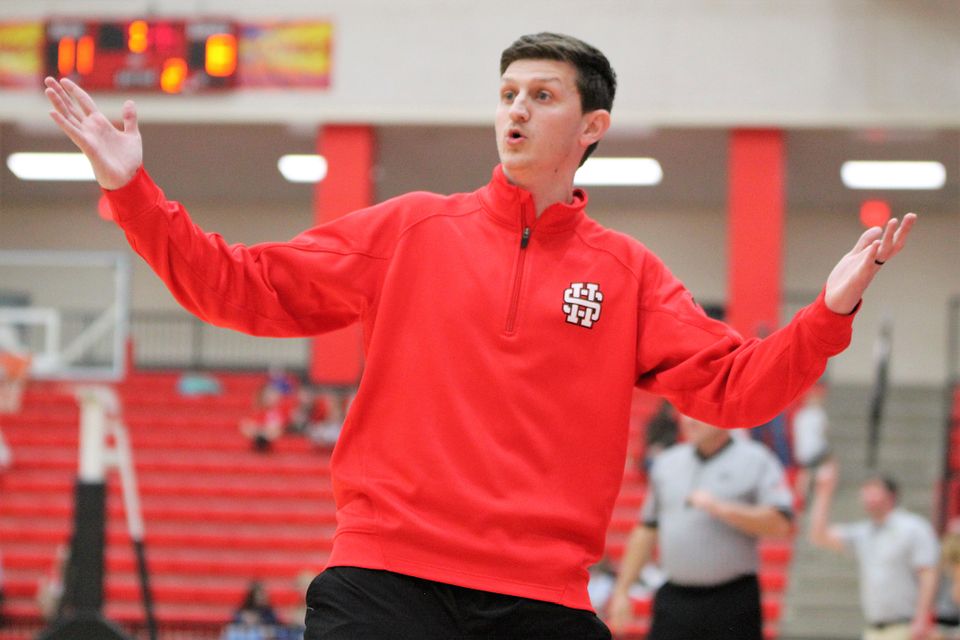 By LARRY "SCOOP" McCARTY
The Heber Springs Panthers started fast, but scored only 10 points during the final three quarters and fell to Pottsville in a Conference 4-4A basketball game at the Panther Den on Monday.
Heber Springs (3-6 in Conference 4-4A, 12-10 overall) led 11-8 after the first quarter. Pottsville built an 8-5 lead before the Panthers responded with six unanswered points, all scored by Parker Brown, for an 11-8 lead going into the second quarter.
Pottsville (3-6 in Conference 4-4A, 9-12 overall) scored the next five points to seize control and finished with a 9-3 scoring run for the 22-14 halftime lead. The Apaches put the game away by outscoring Heber Springs 17-4 and took a 39-18 advantage into the fourth quarter.
The win moved the Apaches into a tie for fifth place with Heber Springs.
Landon Stanley, who made six 3-pointers, led Pottsville with 24 points. Parker Brown scored 13 points for the Panthers.
"The big difference was how Pottsville shot the basketball well, and we didn't shoot well," Heber Springs coach Jordan Riley said. "It's difficult to beat a team that shoots that well. We settled for stuff on offense too much and that led to poor shooting. Pottsville showed patience and executed on offense. It was a rough night on both ends of the court."
Ryan Crocker, who was held to two points, played until late in the fourth quarter with a badly sprained ankle. Crocker suffered the injury during Friday's shoot-around. He led the defense with two blocked shots.
"I'm proud of Ryan for playing even though he was not 100 percent," Riley said. "We are a better team when he is on the floor. Hopefully, he will get healthy, but it will be difficult with three games this week. We will do the best we can."
The Apaches had eight 3-pointers, which didn't catch Riley by surprise.
"Pottsville had been shooting well from three, especially Stanley," he said. "At times, we contested shots, but not tight enough. We never made the adjustments to keep him (Stanley) from making those shots."
Heber Springs will look to rebound at home against Dardanelle (6-3 in Conference 4-4A, 13-7 overall) at 7:30 p.m. Tuesday.
"It will be a tough game against Dardanelle, which is one of the top teams in the league," Riley said. "We just have to battle through adversity and protect the homecourt. We need to win at least two more games to keep out of the play-in game for the conference tournament. Wherever we land, we will be ready to battle and give it our best shot."
The Panthers' final home game will be against Clarksville on Friday, with the regular season finale at Pottsville on Feb. 8.
Pottsville             8  14  17  5-44
Heber Springs  11    3    4  3 -21POTTSVILLE SCORING (44): Landon Stanley 24, Jackson Furrh 7, Trevor Lyles 5, Nico Ybarra 4, Landon Martin 2, Carson Palmer 2.
HEBER SPRINGS SCORING (21): Parker Brown 13, Ladd Choate 3, Eli Riggs 3, Ryan Crocker 2.