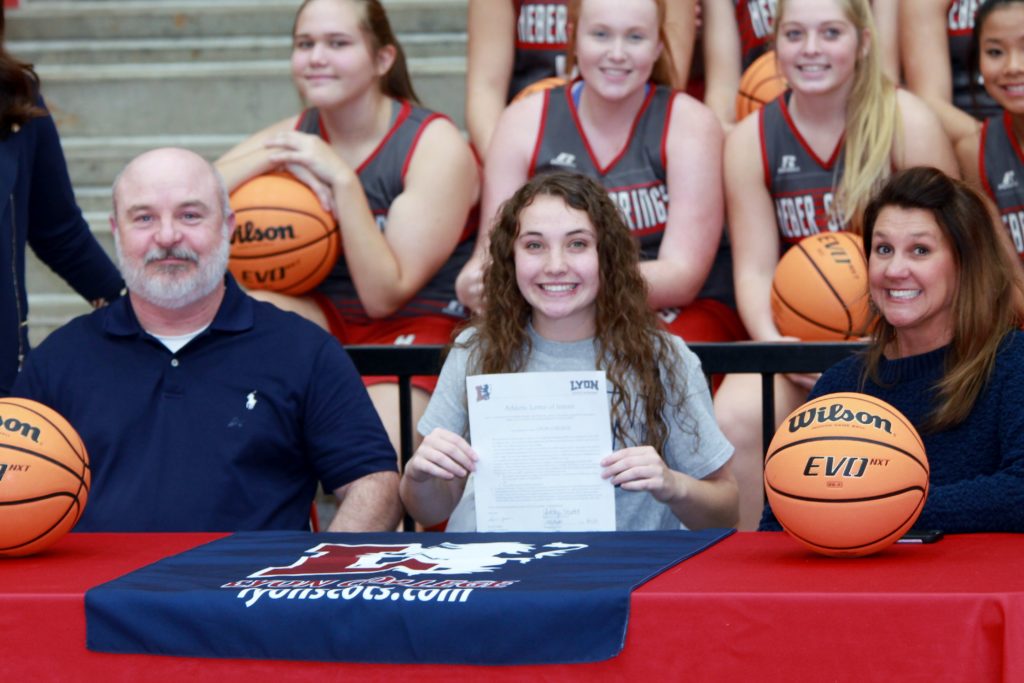 October 22, 2019
Heber Springs senior guard Libby Stutts signed with Lyon College on Tuesday at a ceremony at the Panther Den.
Stutts signed with the NAIA school in Batesville surrounded by her family, friends, coaches and teammates. Stutts was the leading scorer for coach Jamey Riddle's Lady Panther squad.
Stutts is the third Heber Springs athlete in the past two years to sign with Lyon College joining Nick Chaney (baseball) and Blaze Nelson (football), who are both freshmen this season.
She will be joining a Scots program that is coming off a 25-8 record in 2018-19 that saw coach Tracy Stewart-Lange's squad reach the second-round of National Tournament, Lyon's eighth consecutive appearance.
She will be the first Panther to play for the Lyon College's women's team since Sarah Adcock, who played at the Batesville school from 2000-2004. Adcock was a two-time all-conference performer for the Scots and is the seventh-leading all-time scorer at the American Midwest Conference school.
Stutts, who also plays soccer for the Panthers, and her Heber Springs teammates will open their season on Nov. 12 at home against Nemo Vista.
LIBBY STUTTS
HEBER SPRINGS COACH JAMEY RIDDLE
LYON COLLEGE COACH TRACY STEWART-LANGE