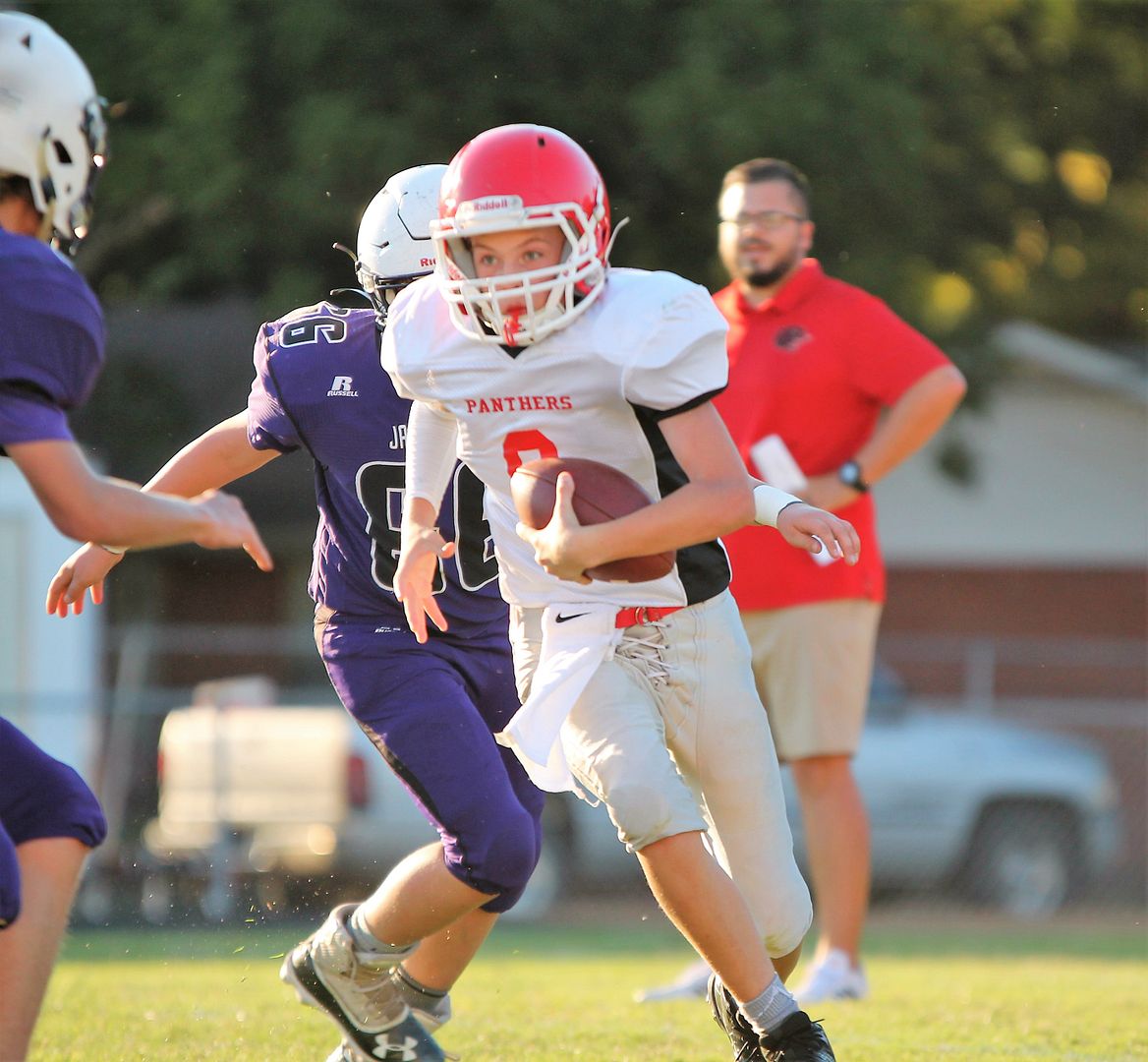 LONOKE – The Heber Springs Panther Cubs ran into an undefeated Lonoke 7th-Grade squad and came out with a 20-6 setback Thursday night.
Lonoke took a 14-0 lead in the halftime break with touchdown runs at the 12:40 and 1:50 mark of the first half, with a 2-point conversion coming on the latter score.
The Jackrabbits added another touchdown at the 15:04 mark of the second half before the Panthers got on the board with 31 seconds left on a 16-yard Lachlan Tubbs touchdown run. The 2-point conversion failed.
Heber Springs falls to 1-2 on the season with the loss.
HEBER SPRINGS 7TH-GRADE SCHEDULE
(All Game Times are 5:30 p.m.)
Aug. 26 – Clinton 16, Heber Springs 14
Sep. 09 – at Harding Academy (Canceled)
Sep. 16 – Heber Springs 16, Dover 6
Sep. 23 – Lonoke 20, Heber Springs 6
Sep. 28 – Stuttgart
Oct. 07 – at Central Arkansas Christian
Oct. 14 – Bald Knob
Oct. 21 – at Southside Batesville
Oct. 28 – at Clinton