Heber Springs heads to Greenbrier to tangle with Panthers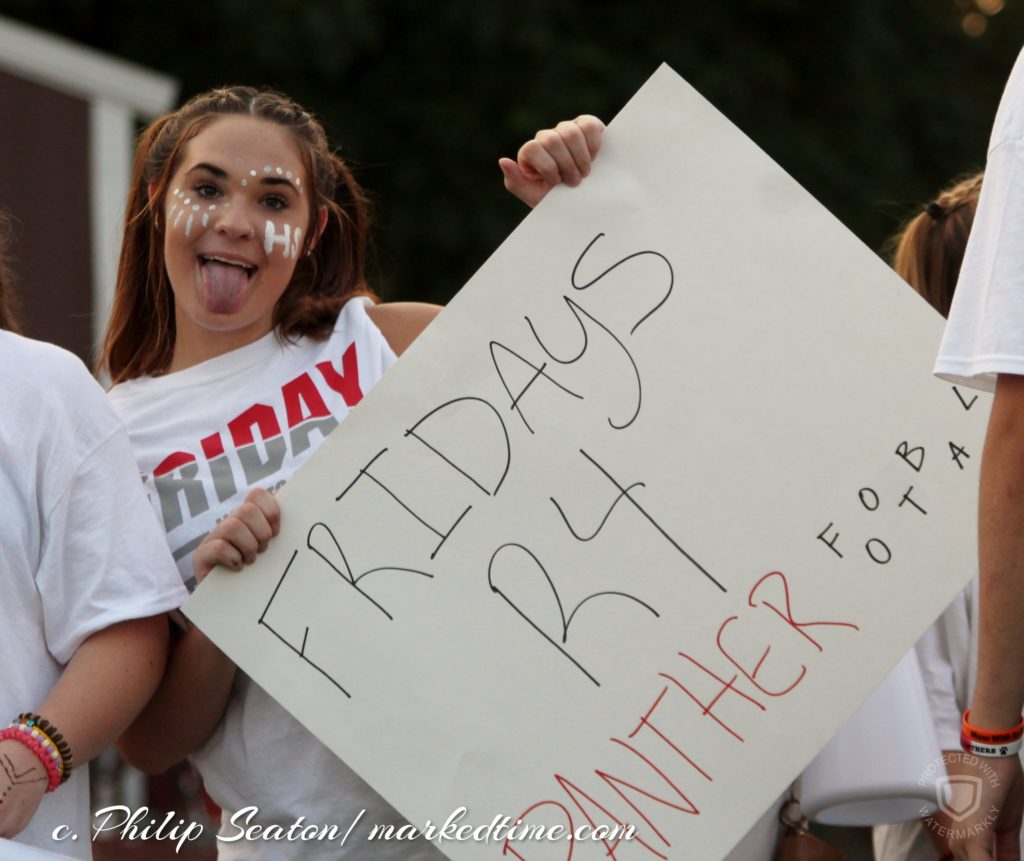 Kickoff: 7 p.m. at Greenbrier
Admission: $5
Radio: Billy Morgan with handle the play-by-play with Lance Hamilton providing color on KSUG 101.9 The Lake. Panther Pregame begins at 6:30 p.m. followed by the game. You can listen live here.
LAST SEASON
Greenbrier takes advantage of Heber Springs miscues.
LAST WEEK
Heber Springs fell to Clinton, 28-27, while Greenbrier was idle.
GREENBRIER AGAINST BEEBE
Greenbrier opened its season in the week 0 at Beebe. The Badgers led at the half 14-10 while the Panthers led 16-14 at the end of three quarters. Greenbrier exploded for 17 fourth-quarter points to blow open the game. The Panthers did most of their damage on the ground with senior Peyton Long rushing 16 times for 212 yards and three touchdowns. Senior quarterback Jackson Riddle was 11 of 24 passing for 165 yards with a touchdown and interception. Defensively senior Ryan Bernard paced Greenbrier with 10 tackles and an interception.
COACH COX ON LAST WEEK, PRACTICE THIS WEEK AND GREENBRIER
CONFERENCE/OPPONENT RESULTS
WEEK 0
Greenbrier 33, Beebe 14
Riverview 48, Brookland 32
Central Arkansas Christian 48, Mayflower 0
Pocahontas 42, Southside Batesville 18
DeWitt 36, Stuttgart 33
Harding Academy 55, Bald Knob 20
Carlisle 38, Lonoke 13
WEEK 1
Clinton 28, Heber Springs 27
Valley View 28, Bald Knob 8
Southside Batesville 40, Cave City 8
DeWitt 46, Riverview 35
Little Rock Mills 35, Jacksonville 8
Harding Academy 47, Highland 20
THIS WEEK
Heber Springs at Greenbrier
Little Rock Mills at Little Rock Hall
Lonoke at Beebe
Trumann at Southside Batesville
Riverview at Highland
Stuttgart at Warren
Central Arkansas Christian at Baptist Prep
Clinton at Conway Christian
Idle: Bald Knob, Harding Academy
GREENBRIER GRADUATE
New Heber Springs assistant senior high, and head junior high, football coach Chase Roberts is a graduate of Greenbrier High School and played under current Greenbrier coach Randy Tribble.
Heber Springs vs. Greenbrier
The Series
Greenbrier leads 24-14
LAST MEETING: 2018 at Heber Springs, Greenbrier won, 41-16
Last Week: Heber Springs lost at Clinton, 28-27; Greenbrier was idle but won at Beebe, 33-14 in week 0.
FRIDAY NIGHT: Friday night's match-up in Greenbrier will be the 39th in the series between Heber Springs and Greenbrier. The two teams first met in 1969 during Greenbrier's first season of football. The Panthers won that contest 6-0. Greenbrier won the next meeting by the same score in 1970 before the Panthers reeled off five straight in the series winning those five contests by a combined 106-14. The teams would meet continuously from 1969 until 1991. The series resumed from 1993 until 2002. The teams split a two-game series in 2008-2009 with the Panthers claiming a 33-7 victory at Greenbrier in 2009, their last victory in the series. The teams have met for the past five seasons with Greenbrier winning all five those contests by a combined 225-120 (45 ppg vs. 24 ppg).
STREAKS: Heber Springs won five straight in the series from 1971-1975 while Greenbrier won five straight twice from 1987-1993 and from 2014-2018.
OVERTIME: The teams have played only one overtime contest, that coming in 1994, a 22-21 Heber Springs victory.
LAST ONE FOR A WHILE: This will be the final meeting between the two schools for the foreseeable future. Greenbrier has an average daily membership (ADM) for grades 10 through 12 of 825.67 students for the 2020-2022, up from 809 in the 2018-2020 cycle. Greenbrier is the 36th largest school in the state and fourth largest in 5A. Heber Springs has ADM of 383.33 for the upcoming cycle ranking it 22nd in class 4A and 85th overall, that is down from the 406.67 for the current cycle. With those numbers in mind, Greenbrier has been replaced on the nonconference schedule for the next two seasons with Dover in week 3. Heber Springs will open with Newport (replacing Clinton, who is moving back up to class 4A and into the 4A-2 conference), Harding Academy in week 2 and Dover in week 3.
CONFERENCE FOES: The two teams were members of the 12A in 1974-76, the 1AA-East from 1977-1982, the 5AA-North from 1983-1990, and the 4AA-East in 1993-94. Greenbrier moved into the 5A-West conference the following season.
GETTING YOU READY FOR GAMEDAY LINKS
Panthers fall in opener to Clinton
Former Panthers meet on college gridiron
JUNIOR HIGH FOOTBALL
SEVENTH-GRADE FOOTBALL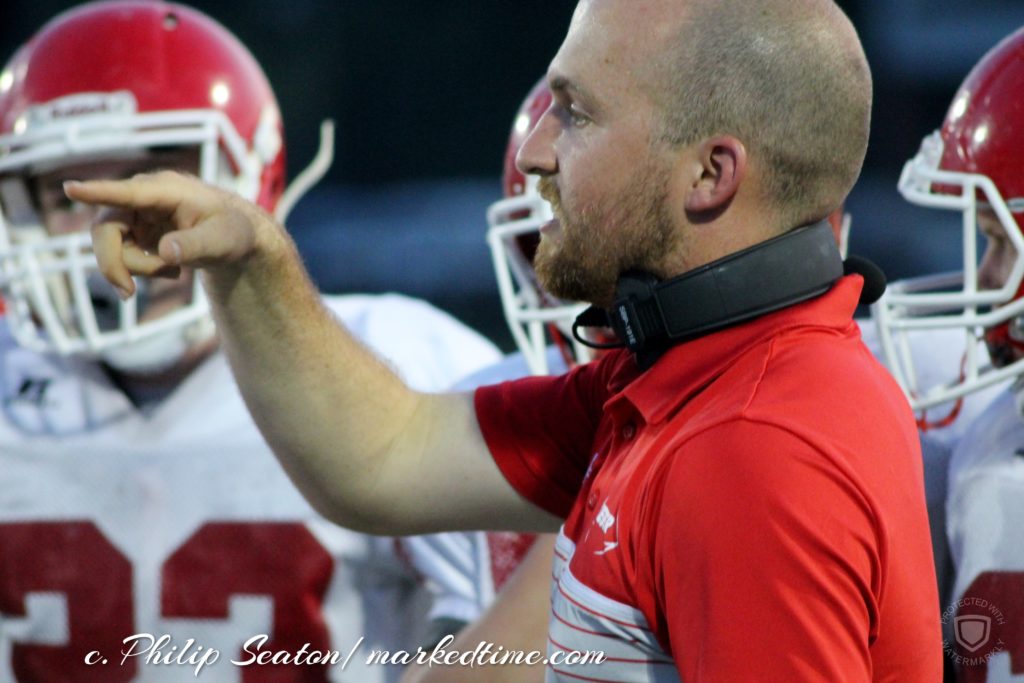 Panthers improve to 2-0 with win in final minute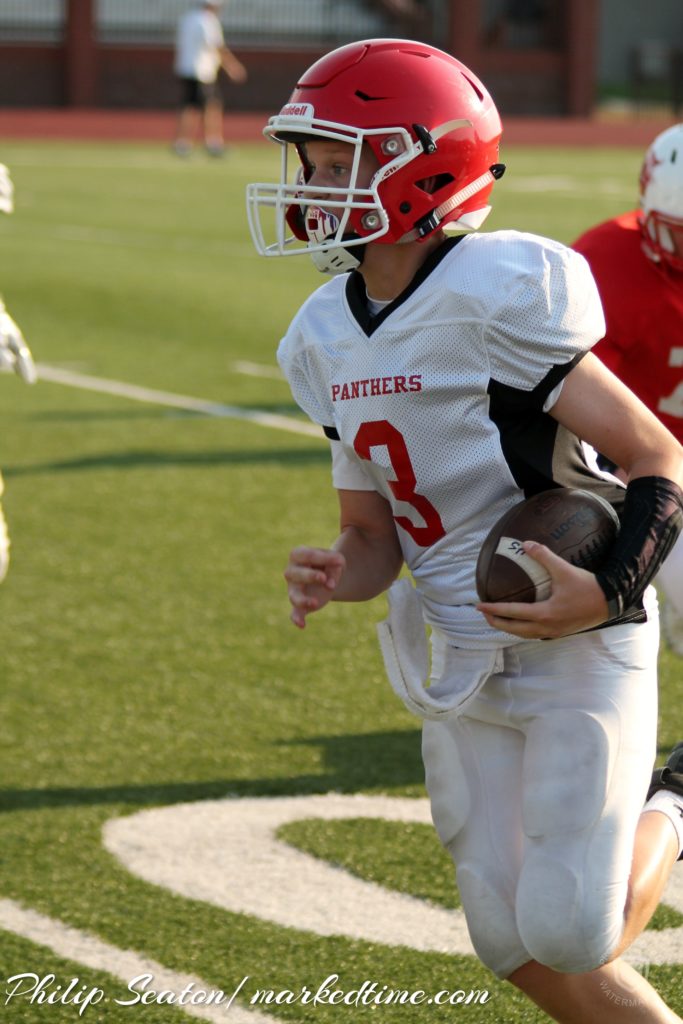 PANTHER SPORTS THIS WEEK
Monday, September 16 – Golf at Searcy Country Club, 3:30 p.m.
Tuesday, September 17 – Golf at Greystone in Cabot, 3:30 p.m.
Tuesday, September 17 – Tennis vs. Morrilton, 3:30 p.m.
Tuesday, September 17 – Volleyball vs. Joe T. Robinson, 4:30 p.m.
Thursday, September 19 – Golf at Red Apple Inn, 1 p.m.
Thursday, September 19 – Tennis (Boys) at Subiaco Academy, 3:30 p.m.
Thursday, September 19 – Volleyball at Dover, 4:30 p.m.
Thursday, September 19 – Junior, 7th-football idle
Friday, September 20 – Senior Football vs. Harding Academy, 7 p.m.
Follow MarkedTime.com on Twitter @ARSportsArchive
Follow MarkedTime.com on Facebook fb.me/ARSportsArchive
Always taking submissions of old photos, and other collections of old sports notes and scorebooks of any sport on any level, including recreational, as long as it is Arkansas based.
VHS tapes: Can convert them for free. Please e-mail me at: pseaton1970@yahoo.com or message me on Facebook.
Contact me at pseaton1970@yahoo.com or on Facebook.
Please share.