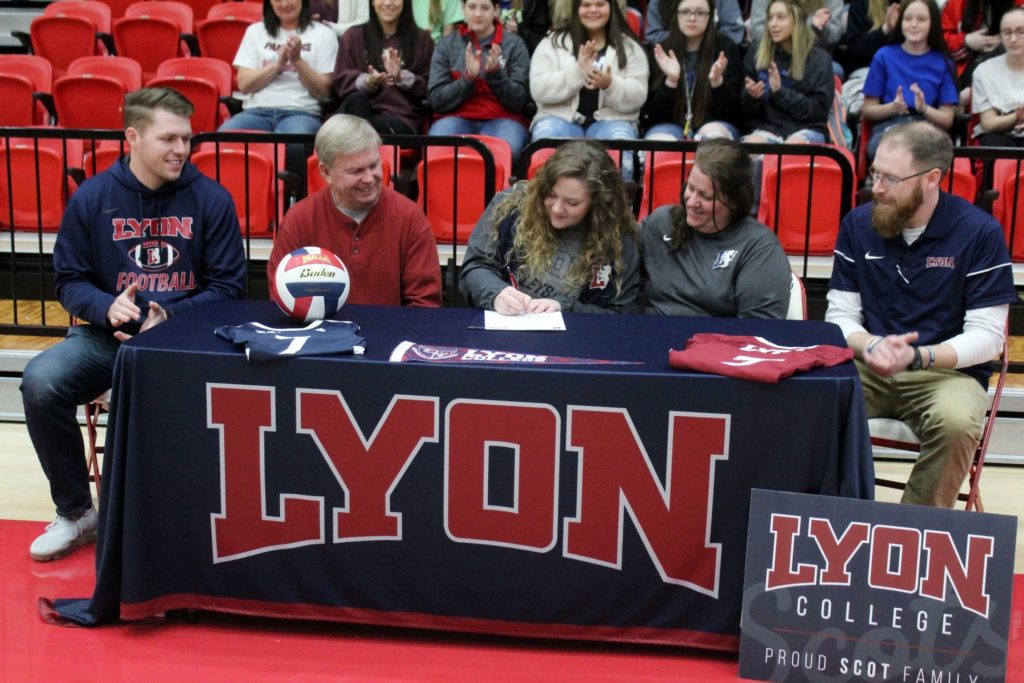 February 28, 2020
By LARRY "SCOOP" McCARTY
Heber Springs senior Katelyn Vanlandingham quickly made the decision of her distinction to play college volleyball.
Vanlandingham, a four-year starter, signed a National Association of Intercollegiate Athletics letter-of-intent with Lyon College Friday (February 28).
She played an important role in leading the Lady Panthers to the 2018 state tournament and within one win of returning in 2019.
"My brother, Tyler, just graduated from Lyon and played football," said Vanlandingham, when asked about her choice of school. "I received a few other offers, but Lyon was my choice. I love the school."
Vanlandingham moved from Memphis to Heber Springs before the start of her freshman season. She played volleyball while living in Memphis, and Heber Springs coach Andrea Riggs said that experience showed on the court during the past four years.
"She was a huge contributor to the program," Riggs said. "She had more experience in the beginning than other players and it showed. She had good skills and could pass, serve and hit the ball well."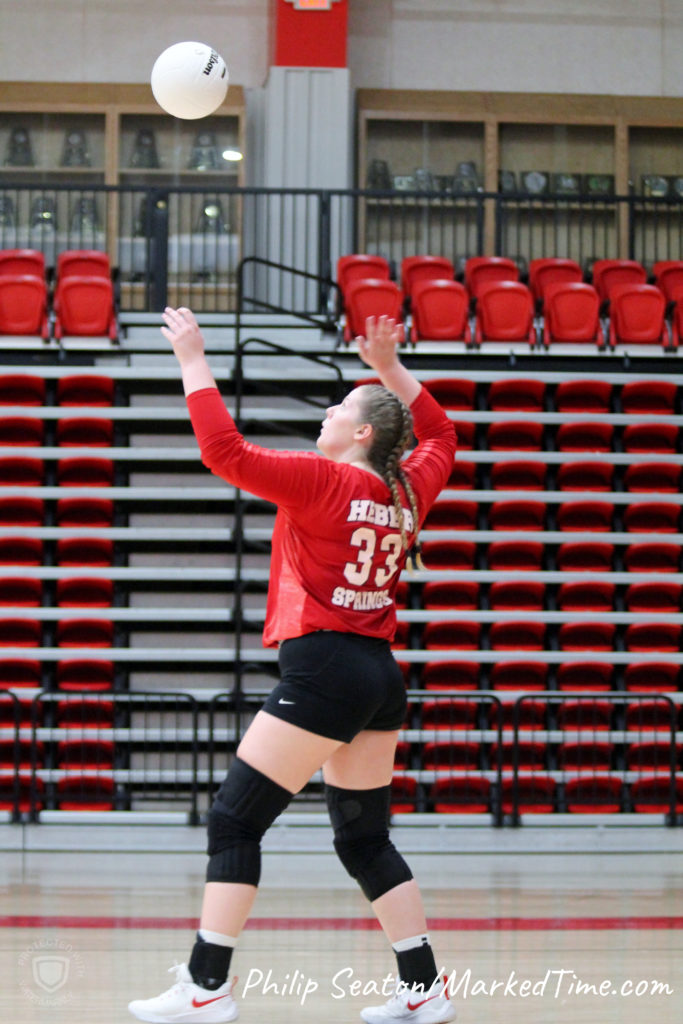 Vanlandingham said she didn't know what to expect after leaving Memphis, but it worked well.
"It was a big transition," she said. "I had a good four years and proud of what I did."
Vanlandingham said it's difficult to select one special memory while playing for the Lady Panthers, but she will remember all four seasons.
"Every game was a memory," she said.
Riggs said Vanlandingham is showing the younger players that hard work can pay off and help in receiving an opportunity to play in college.
"The current high school players and the younger players coming up will benefit from Katelyn's signing," Riggs said. "It may help in getting girls playing other sports to consider volleyball. It will help in continuing the program's success. We want to keep it going in that direction."
Vanlandingham said one of her goals next season is contribute to her new team's success.
"I hope to play as a freshman," she said. "I'm focusing on all areas. There is always room for improvement."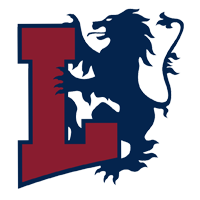 LYON COLLEGE BOUND
With Vanlandingham signing with Lyon College, she becomes the sixth Heber Springs athlete to sign with the Batesville school in the past two years.
CLASS OF 2020
CHEER AND DANCE - Gentry Hamilton     
VOLLEYBALL - Katelyn Vanlandingham
WOMEN'S BASKETBALL - Libby Stutts 
WOMEN'S SOCCER - Taylor Hammons
CLASS OF 2019
BASEBALL - Nick Chaney
FOOTBALL - Blaze Nelson