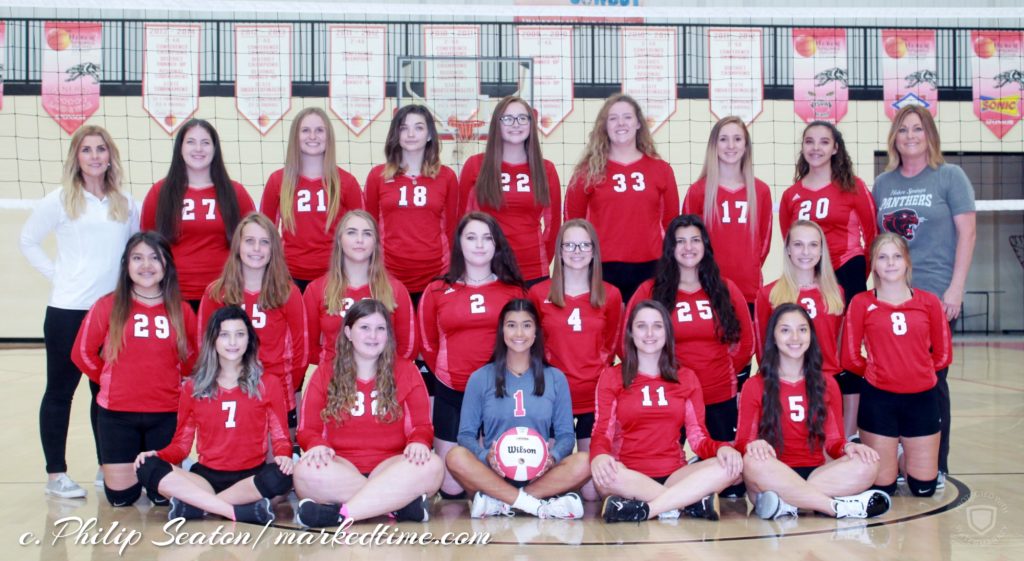 December 24, 2019
BY LARRY "SCOOP" McCARTY
Three Heber Springs players were named to the Class 4A-Central Conference all-conference volleyball team.
Seniors McKenzie Becerra and Katelyn Vanlandingham were selected to the first team. Becerra was also an nominee for the state all-star game. Zoe Monroe was an honorable mention selection.
Heber Springs (7-7 in conference, 10-15 overall) tied for fourth place with Lonoke, which qualified for the state tournament on a tiebreaker.
The Lady Panthers, who completed their eighth year of competition, attempted to earn back-to-back state tournament berths. Heber Springs qualified for the state tournament in 2018 for the first time in the program's history.
"We came close to go back to the state tournament," coach Andrea Riggs said. "We progressed throughout the year, but we were capable of doing better. The players played well when considering their level of overall experience compared to other teams. I wish we could have gotten back to state, but we will try and do that next year."
Riggs said next season will be different with the graduation of six senior starters and searching for a new starting lineup.
"We served well for most of the season," said Riggs when asked about areas of improvement. "The players developed more mental toughness. We will look to this year's JV players and maybe some help from the junior high team. Offseason work will be very important in building next year's team."
Heber Springs had a junior high program for the first time in the program's history, and Riggs said that will benefit future players.
"We had played ninth graders in the past, and they are important for the next year's team," she said. "Adding the upcoming eighth graders will help. The junior high school program will close the gap of players' experience from other teams' players. I'm looking forward in seeing what the younger players will do next season."