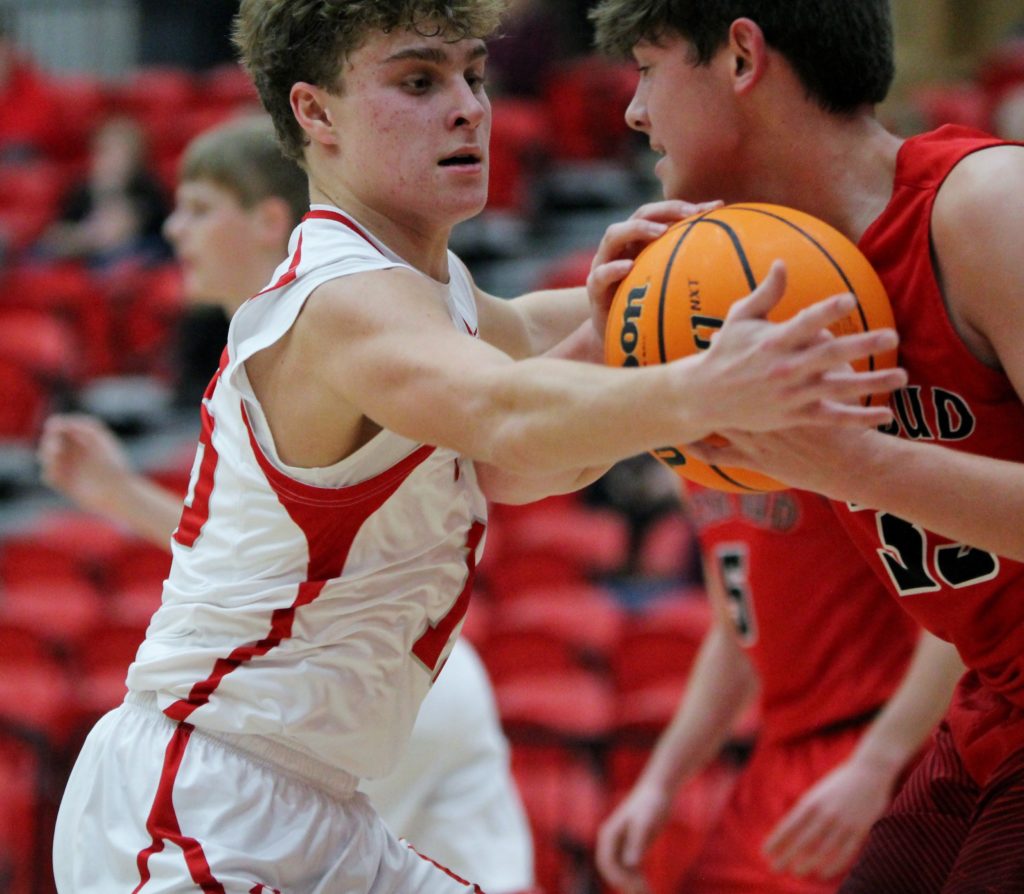 December 26, 2019
BY LARRY "SCOOP" McCARTY
Rose Bud's Keaton Bates inflicted the final dagger into the side of the Heber Springs Panthers in the quarterfinals of the Steve Landers Cowboy Chevorlet-Heber Springs Holiday Basketball Classic.
Bates made a 3-pointer to put the Ramblers ahead with 20 seconds remaining in overtime and Kayden Sherwood hit 1-of-2 free throws in Rose Bud's 68-65 win at the Panther Den Thursday.
The Ramblers (3-10) advanced to play DeWitt at 7:45 p.m. today in the semifinals. Heber Springs (1-9) was scheduled to play Batesvile at 2:45 p.m. today in the consolation bracket.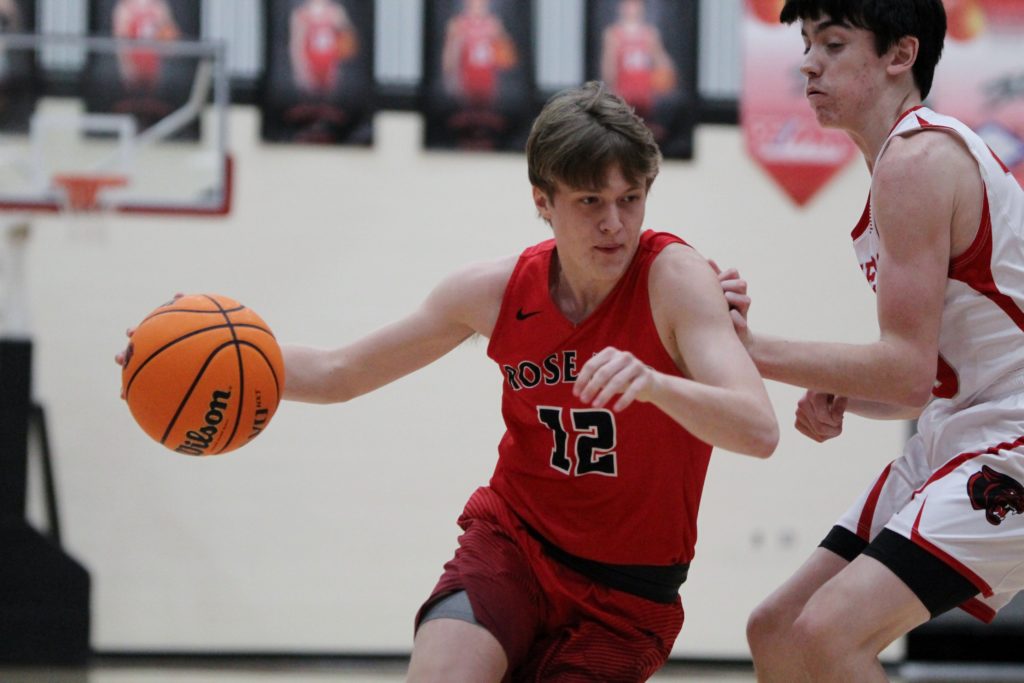 Adam Martin, who fouled out in the closing seconds of the fourth quarter, led Heber Springs with a game-high 26 points. Dalton McCollum scored 15 points and Garrett Hudspeth had 13 points.
Bates, who made six 3-pointers, scored 22 points for Rose Bud. Ian Bomar contributed 17 points and Avery Orman had 10 points.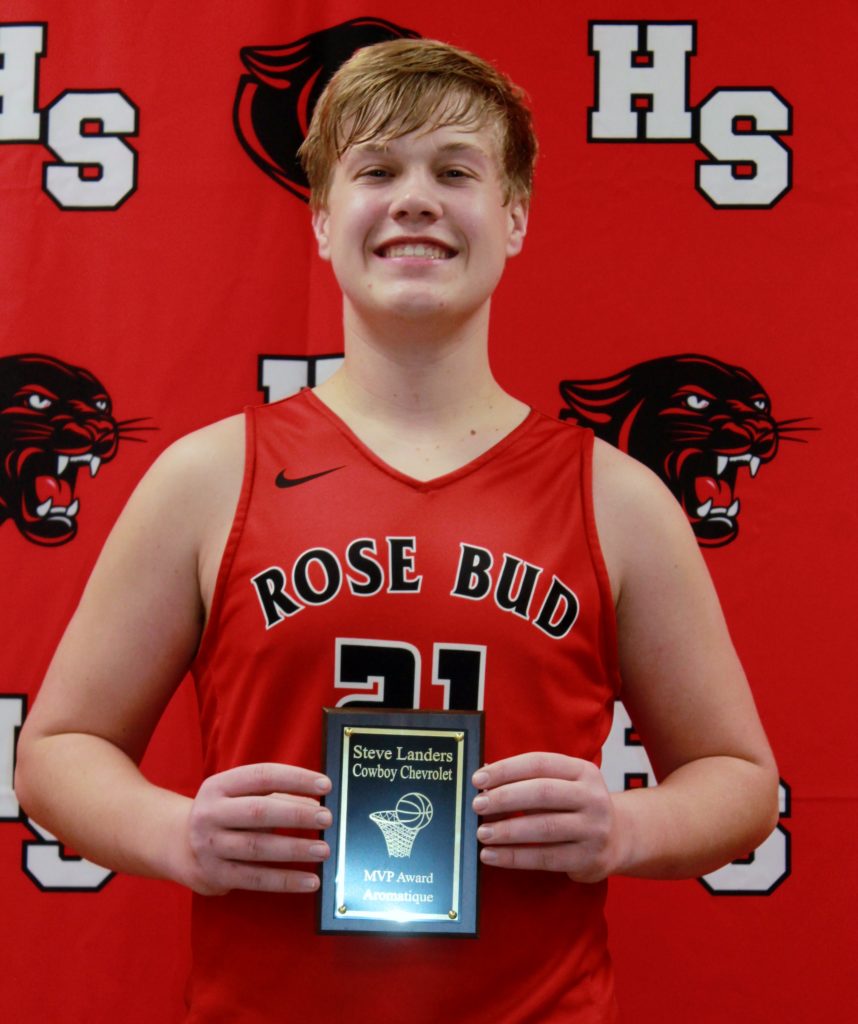 "We switched our defenses throughout the game and tried to make him feel off-balanced," Heber Springs coach Chad Johnson said. "No. 21 (Bates) is an outstanding 3-point shooter. We tried and play box-in-one on him, put a hand in his face, but he played outstanding."
Rose Bud led 14-12 at the end of the first quarter. Heber Springs assumed control with a 17-10 second-quarter scoring run and held a 31-22 halftime lead. The Panthers led 41-35 going into the fourth quarter.
"Our defensive intenity helped us to get the lead early in the game," Johnson said. "We stuggled in our halfcourt offense during the game. After Adam fouled out, Logan Monahan came into the game and contributed, but it's hard for any player to fill Adam's shoes."
Bomar hit 2-of-4 free throws to give Rose Bud a 57-55 lead. Hudspeth made a jumper with 27 seconds remaining to tie the game at 57-57 to force overtime.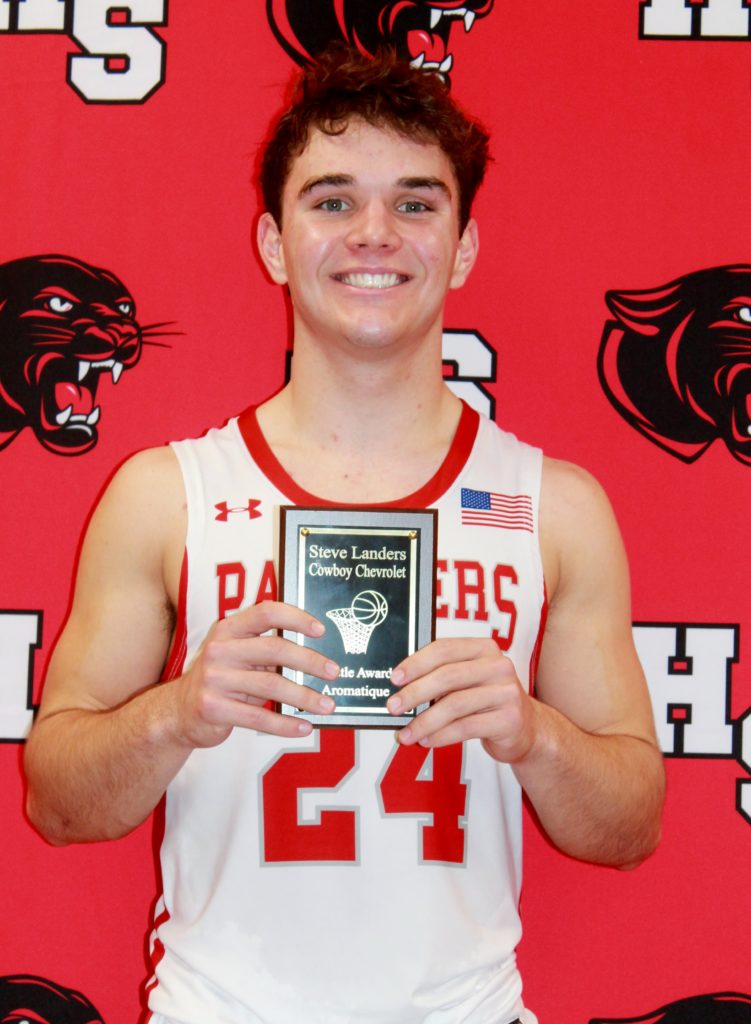 Rose Bud rallied for a 55-54 lead with less than two minutes to go in the fourth quarter. Martin made 1-of-2 free throws to tie the game at 55-55.
The Ramblers regained the lead at the start of overtime on Bates' 3-point. Bates and Dalton McCollum exchanged field goals. The Panthers answered on field goals from McCollum and Hudspeth for a 65-62 lead.
Orman's field goal pulled Rose Bud within one point before Bates' final 3-pointer.  
"We had the lead late in overtime," Johnson said. "We let No. 21 (Bates) get open and that shot tilted the game to Rose Bud."
Rose Bud      14  8 13 22 11 - 68 
Heber Springs 12 19 10 16  8 - 65 
ROSE BUD SCORING (68): Keaton Bates 22, Ian Bomar 17, Avery Orman 10, Stetson Nix 8, Caden Heck 5, Kayden Sherwood 4, Dalton Gorham 2 
HEBER SPRINGS SCORING (65): Adam Martin 26, Dalton McCollum 15, Garrett Hudspeth 13, Ryan Crocker 5, Logan Monahan 4, Wyatt Sanders 2
VIDEO
The final two minutes …
The overtime period …