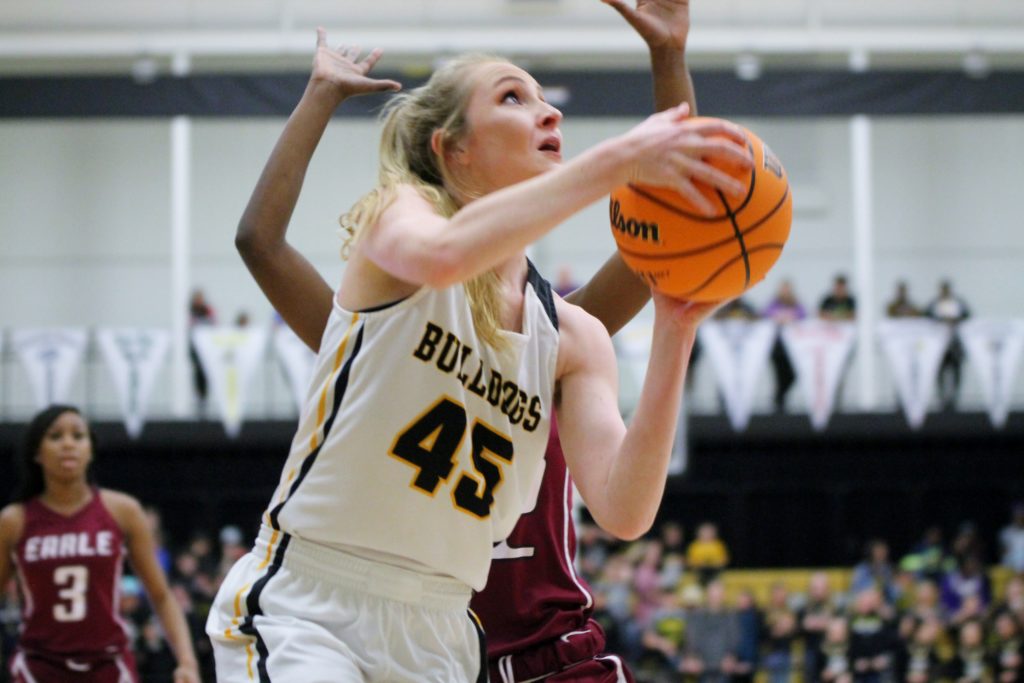 March 9, 2020
By LARRY "SCOOP" McCARTY
QUITMAN – Four Quitman seniors joined teammates on the practice floor at the Bulldog Complex Monday in preparation for Thursday's Class 2A girls' basketball tournament championship game.
The Lady Bulldogs (30-3) earned their third appearance during the past four years in the state final.
Quitman, which defeated Earle in the Saturday's semifinals, will play at 6 p.m. Thursday against defending state champion Melbourne (33-2) at the Hot Springs Convention Center.
The four senior starters — Autumn Johnson, Halle Bennett, Carson Rackley and Lucy Holland — watched the 2017 championship when the Lady Bulldogs defeated Hector. Quitman lost to Earle in the 2018 championship game.
The senior players recalled those games, but they said the focus will be on Melbourne.
"We were on the 2017 team, but this will be a different experience," Johnson said. "We want to win a title for the team by playing. I'm proud how far the team has come this season. We are focused and ready to play."
Johnson said doubts remained throughout the season up to the state tournament if Quitman would reach the championship game again. She said one of the team's goals was to prove that it could.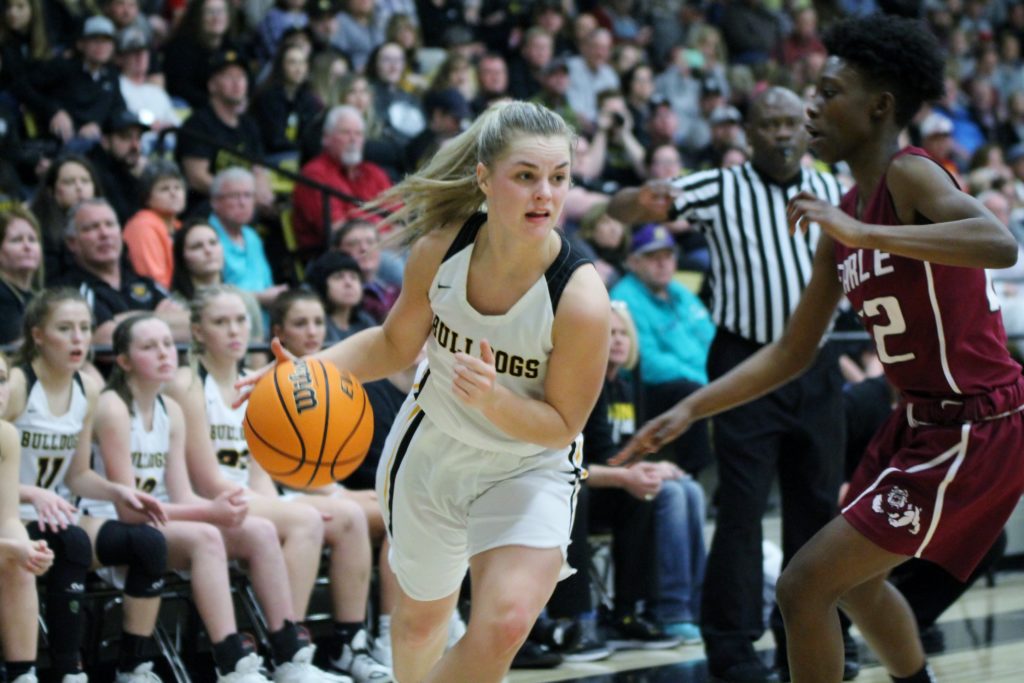 "We proved that we could get back to the championship game and that was something big to this team," Johnson said. "We made the 2017 starters work hard in practice. The older players made us work hard, too. The seniors played together since the third grade, and we have amazing team chemistry."
Holland said the Lady Bulldogs won three tough games last week, but the goal is to win one more game.
"We have three days to get ready," she said. "We know what we need to do. Some people thought we might not make it, but our coach (Tim Hooten) believed in us and players believed in each other."
Holland said previous championship experience will help, but Thursday's game will be different.  
"The experience will help us because we know what it is like to win it and know how it feels not to win," Holland said. "The nerves will still be there, but we know what it will take to win."
Rackley, like the other three seniors, realizes win or lose Thursday's game will be the final time to step on the court together.
"Most seniors don't experience this as their final game," she said. "I will never forget the regional championship game when we trailed until scoring with 15 seconds left in the game and won. The older players always pushed us when we were younger. It helped to make us better players."
Bennett also voiced confidence that the team will do well against Melbourne.
"We know what to expect and how to deal with the atmosphere," she said. "We are excited about Thursday's game."