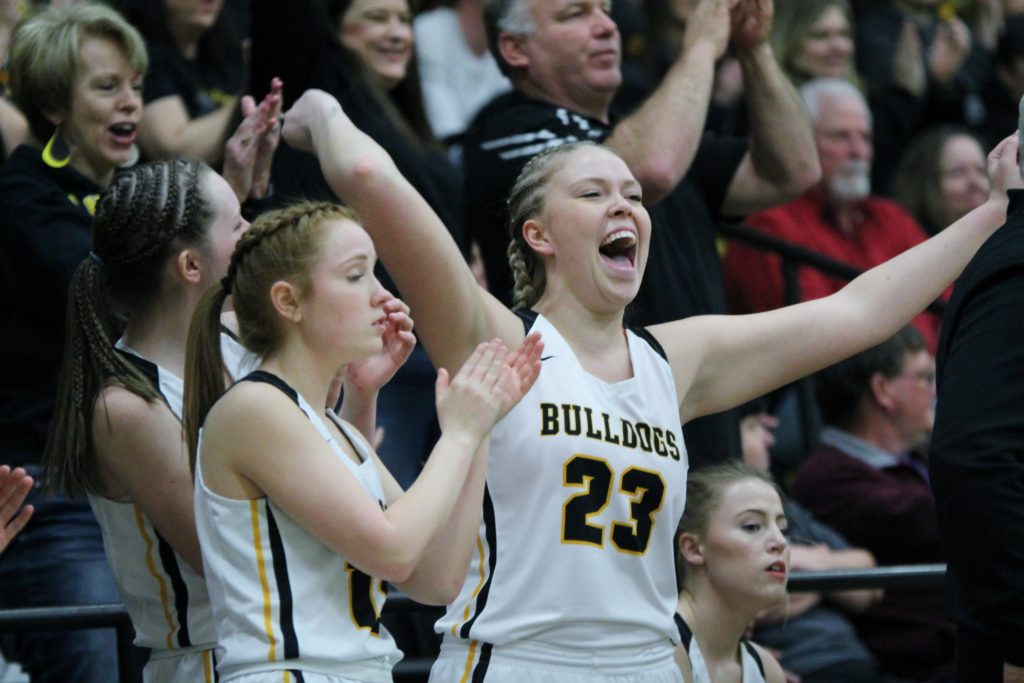 March 11, 2020
By PHILIP SEATON
To say the Quitman girls basketball program is experiencing a run of success would be an understatement.
Over the past five seasons, Quitman has won an eye-popping 88.8 percent of the games it has played. The Bulldogs have a record of 155-20 over that stretch, an average of 31 wins per season.
They have also have a record of 61-2 in conference play over that stretch, and won five district and five regional championships. On the biggest stage, the state tournament, Quitman is 12-3 in the state tournament with a state title in 2017 and a runner-up finish in 2018.
The track team has also won a state championship in 2017, the cross country team has state titles in three consecutive seasons while the softball team is coming off back-to-back state titles.
"Six-years ago Quitman wasn't even on the map as an athletic school," Quitman coach Tim Hooten said. "Right now I think we are really making huge strides.
"In cross country, we have won three championships in the past three years. We are going back to the finals and hopefully be in the position to bring home another basketball, but Melbourne will have a lot to say about that."
Hooten says that the championships build off each other.
"Our girls program is at the top level right now," Hooten said.
EARLE: Quitman has faced Earle in the state tournament the past four seasons with the teams splitting four games. Last season, Earle ended Quitman's season last year with a 70-58 setback in the 2A quarterfinals at Carlisle and prevented the Bulldogs from repeating as state champions in 2018 with a 48-43 decision in the finals.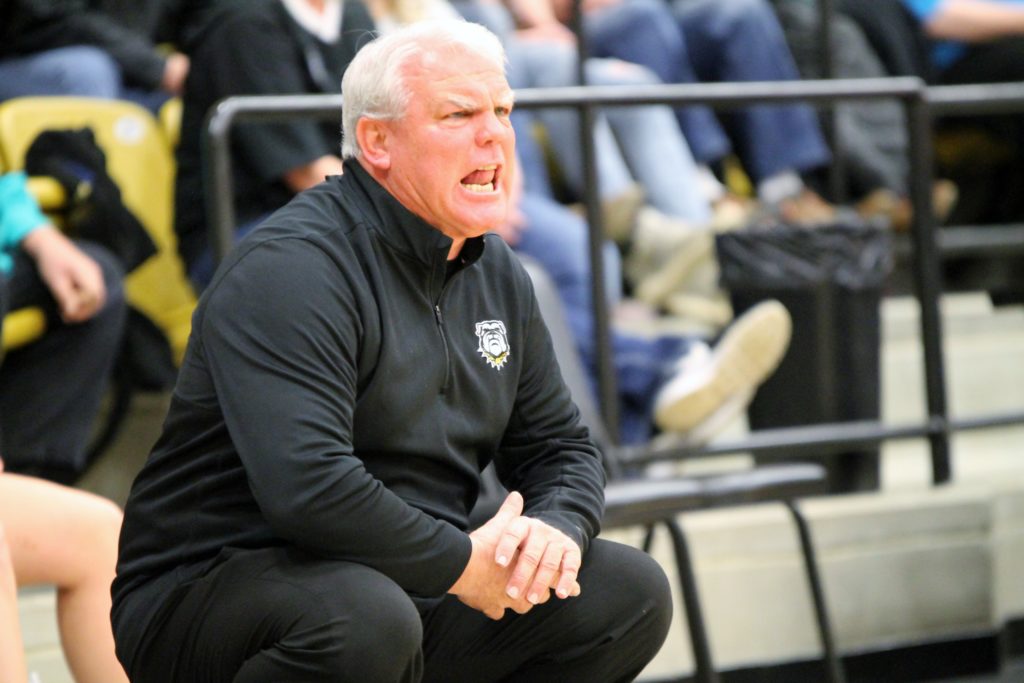 Quitman defeated Earle, 49-44, in the semifinals on its way to claiming the 2017 state title while the Bulldogs punched their ticket to the finals this season with a 40-28 win on Saturday. Both of those wins came at Quitman.
"We knocked them out when we won it," Hooten said on Saturday. "They got us the last two years. We had a lot to prove here to get back at them. We really wanted to redeem ourselves because we played horrible last year. We didn't get shots we should have. Our defense was not as good as it was tonight. To hold Earle to 28 points, that's a defensie accomplishment."
RUBBER MATCH: Melbourne handed Quitman its first loss of the season back on November 21 with a 59-43 decision at the First Service Bank Classic in Clinton. Quitman would defeat the host in the third-place game while Melbourne would go on to beat 6A Springdale Har-Ber for the tournament title. "I think we are a totally different team now," Hooten said.
PATH TO THE TITLE GAME: Quitman defeated Hector (84-45), Marmaduke (71-37) and Earle (40-28) in the semifinals while Melbourne downed Fordyce (67-27), Bigelow (54-38) and Des Arc (68-54) to punch its ticket to Hot Springs.
STATE CHAMPIONSHIP TICKETS: Fans may purchase tickets for the Class 2A girls' state basketball tournament until 1 p.m. Thursday at Quitman High School. Quitman will play defending state champion Melbourne at 6 p.m. Thursday at the Hot Springs Convention Center. Cost is $8. Doors will open at 5 p.m.
COMMUNITY PEP RALLY/SEND-OFF:  A community pep rally will start at 2:30 p.m. Wednesday in the old gym. The team will leave for Hot Springs around 3:15, according to the school's Facebook page They will start at First Baptist Church and make their way through town around 3:15 p.m.

VIDEO: Final seconds and buzzer celebration