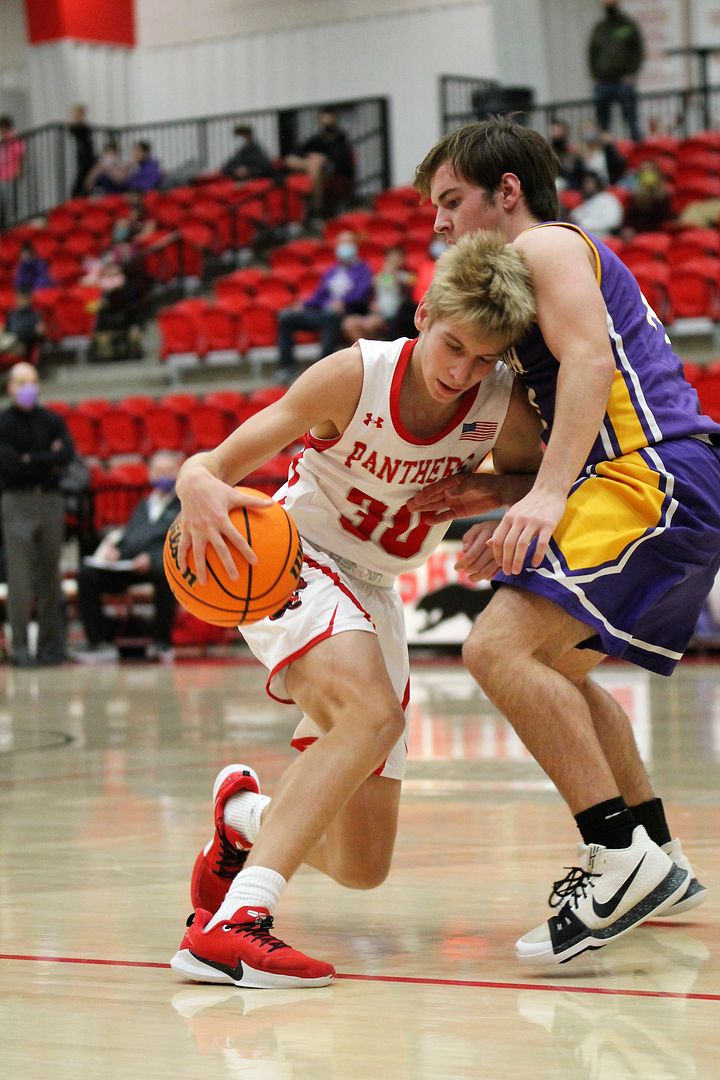 By LARRY "SCOOP" McCARTY
Heber Springs never successfully solved Conway St. Joseph's change of defense during the fourth quarter of Tuesday's nonconference basketball game at the Panther Den.
St. Joseph went on a 21-7 fourth quarter scoring run and defeated the Panthers, 43-33.
Heber Springs led 18-16 at halftime and took a 26-24 lead into the fourth quarter.
"St. Joseph made defensive adjustments against what we were doing in the first half at halftime," Heber Springs coach Dusty West said. "They were playing a 2-3 zone and a soft man-to-man defense during the first half. They switched to a full-court man defense and forced us to play at a different pace during the second half. We took a lot of quick shots and were held to seven points in the fourth quarter."
West said work remains on the team's conditioning, so the players can maintain that pace for four quarters.
"We looked tired and fouled too much," he said. "We have been working on our conditioning. St. Joseph's man defense made a difference in the fourth quarter. We were getting good shots in the second quarter, but we didn't do that during the second half."
St. Joseph built an 11-5 lead and increased it to 14-5 by early in the second quarter.
Conner Riddle led the Heber Springs' rally, scoring eight points, while Ryan Crocker made a 3-pointer and Austin Winchester scored as Heber Springs led 18-16 at halftime.
The Panthers kept the momentum at the start of the second half and led 26-22 going into the fourth quarter.
Riddle scored 17 points for Heber Springs. Luke Bruich led St. Joseph with 18 points.
"Conner had a good game," West said. "He handled the ball and the pressure of bringing the ball up well. I'm proud of how he played. The team keeps improving overall, but we let this game get away from us. We led going into the fourth quarter and had a change at winning."
Heber Springs (1-5) will play Riverview in Searcy at 7:30 p.m. Friday.
"Riverview will be a challenge," West said. "It will be a different style of game because Riverview will play at a faster pace. We are giving a great effort, and that is all you can ask from them."
Conway St. Joseph 11 5 6 21–43
Heber Springs 5 13 8 7–33
Conway St. Joseph scorers — Luke Bruich 18, Luke Pope 8, Jake Hill 7, Jacob Williams 6, Gage Kordsmeier 3, Matt Brorman 1.
Heber Springs scorers — Conner Riddle 17, Ryan Crocker 6, Austin Winchester 4, Gus Hannah 3, Logan Monahan 3.