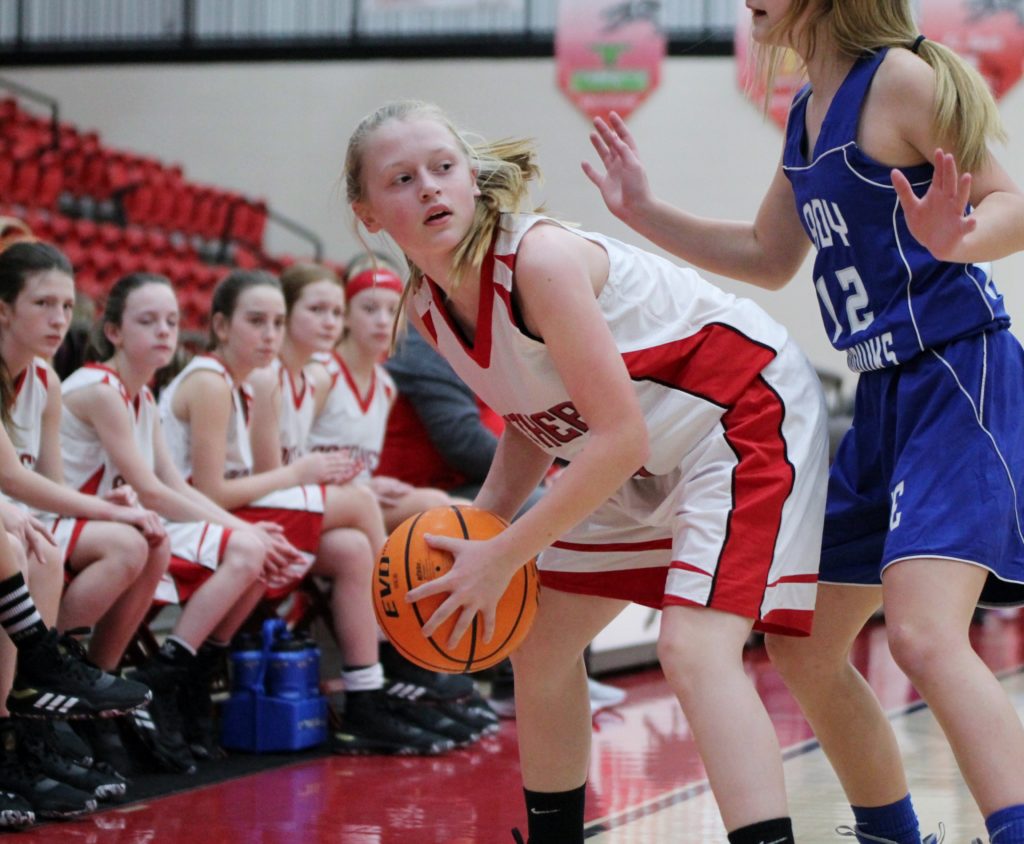 February 14, 2020
The Heber Springs seventh-grade girls basketball team started slow but showed great improvement over the course of the season.
Heber Springs coach Jay Moore said that this was the first time most of his team had played together.
"Half of my girls said that this was their first year to experience basketball, just playing the game," he said. "I felt like we started way behind as far as learning to play with each other. We went from the first game where we could hardly inbound the basketball to beating a team that had beaten us earlier in the season."
That team was Cedar Ridge, whom the Panthers beat on Feb. 6 at the Panther Den, 14-6.
"The only thing they are lacking in my opinion is to just go out there and play as hard as they can and believe in themselves," Moore said. "The last couple of games of the season the effort really showed.
"We struggled to score in the early part of the season, and the last couple of games, we average in the teens close to 20 points so definitely a lot of improvement."
BOXSCORES
CEDAR RIDGE AT HEBER SPRINGS
February 6
CEDAR RIDGE SCORING (9): No. 25 7, No. 3 2
HEBER SPRINGS SCORING (14): Jovie Smithson 5, Kinnison Prince 4, Taylor Parker 4, Baleigh Burchfield 1

CLINTON AT HEBER SPRINGS
Clinton        7 12  6  7 - 32
Heber Springs  2  6  5  2 - 15
CLINTON SCORING (32): Gresham 14, Long 8, Collins 6, Shaver 4 
HEBER SPRINGS SCORING (15): Baileigh Burchfield 5, Kinnison Prince 4, Taylor Parker 2, Kaitlyn Pierce 2, Faelen Evans 2