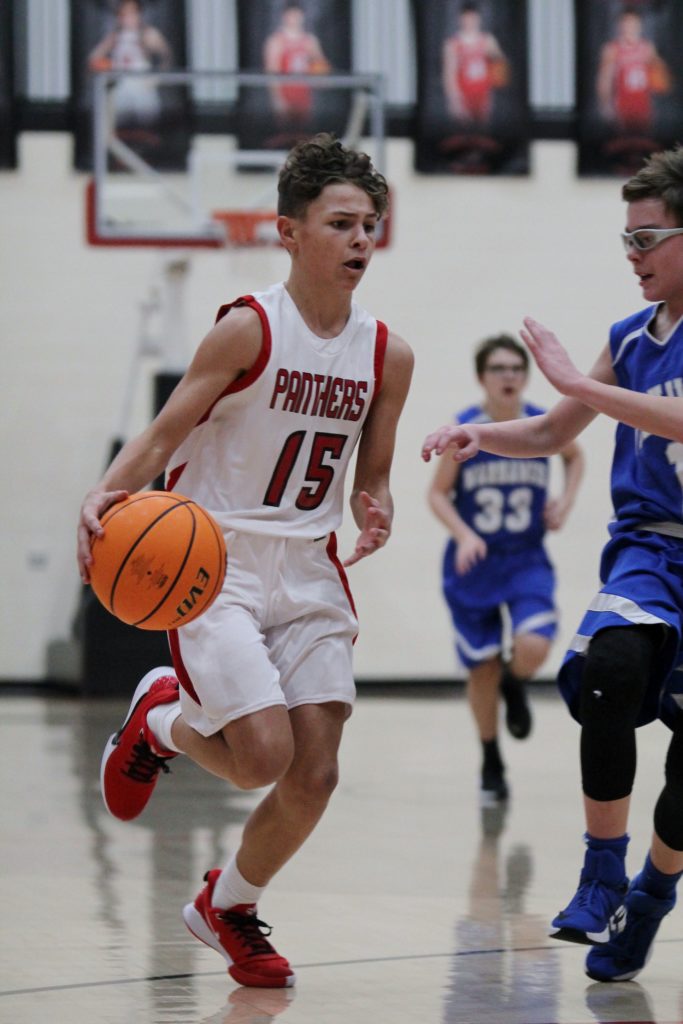 February 14, 2020
The Heber Springs seventh-grade boys basketball team closed out its season on February 6th with a victory over Cedar Ridge.
The Panthers finished the season with an 8-1 mark with several games canceled due to weather and one game with Quitman because of the flu.
Heber Springs coach Dusty West was pleased with how the season went for the Cubs.
"This group showed promise and a lot potential," West said. "The class has some good guard play, got some bigs (post players) and gives us something to look forward to toward the future. If that core groups stays together, Heber basketball is about to improve."
BOXSCORES 
January 30 
HEBER SPRINGS AT SOUTHSIDE BATESVILLE 
Southside Batesville  3  7   4  5 - 19 
Heber Springs         9  6  15  7 - 37 
SOUTHSIDE BATESVILLE SCORING (19): Kiefer 8, Calhoun 5, Force 3, Keeling 2, German 1 
HEBER SPRINGS SCORING (37): Liam Buffalo 16, Ty West 5, Jude Herring 4, Weston Warden 3, Braden Biggs 3, Lawson Greenwald 3, Cooper Cantrell 3 

January 27 
HEBER SPRINGS AT MAYFLOWER 
Mayflower      8  10 - 18 
Heber Springs  6  14 - 20 
MAYFLOWER SCORING (18): No. 35 9, No. 20 5, No. 11 2, No. 10 1, No. 21 1 
HEBER SPRINGS SCORING (20): Liam Buffalo 7, Ty West 6, Weston Warden 3, Jude Herring 2, Jacob Harrod 2