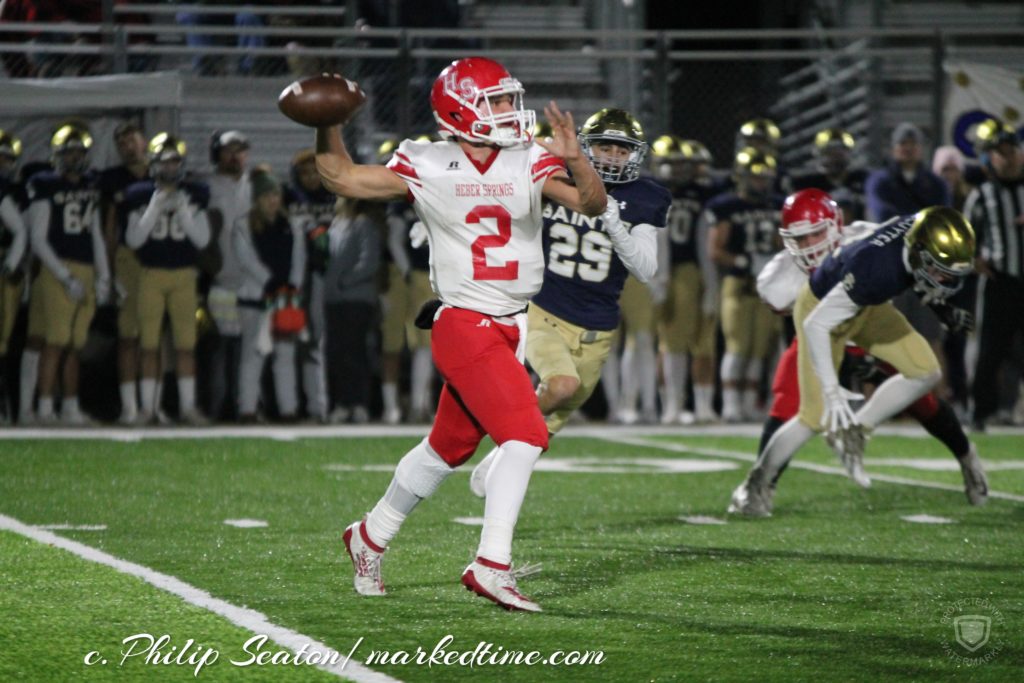 January 9, 2020
BY LARRY "SCOOP" McCARTY
Heber Springs senior quarterback Adam Martin will not go too far away from home to play college football.
Martin, who was recently named to Class 4A all-state team, announced he will sign a National Collegiate Athletic Association Division II letter of intent with Arkansas Tech.
In 2019, Martin completed 139-of-238 passes for 1,648 yards and 13 touchdowns with nine interceptions. He was the team's second-leading rusher with 865 yards and scored 11 touchdowns. Martin ran for more than 100 yards four times.
Martin became the starting quarterback for the Panthers late in 2016 as a freshman. He started the next three seasons.
Martin will join former teammate, Julian Cameron, at Arkansas Tech. Cameron, a kicker, redshirted this past season for the Wonder Boys after signing last spring.
Players may sign letters of intent with NCAA schools beginning on Feb. 5.