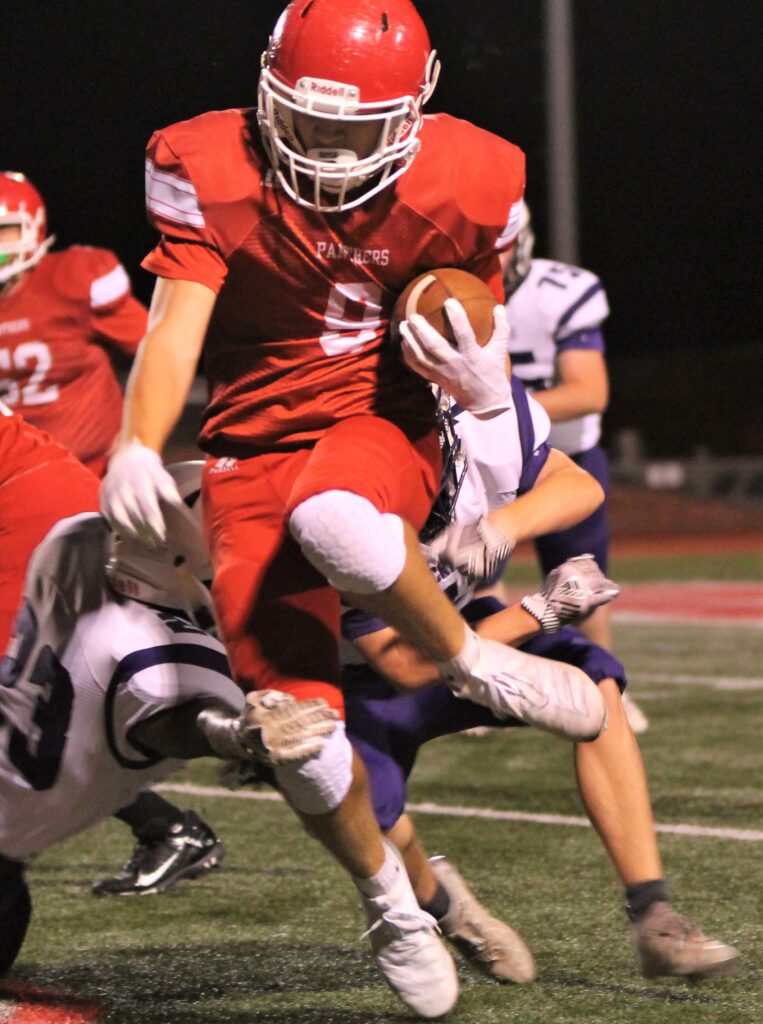 By PHILIP SEATON
With Lonoke starting quarterback Bradon Allen moved up to the senior high team, the Heber Springs Junior Panthers took full advantage of his absence scoring 33 first-half points en route to a 40-6 victory over Lonoke Thursday night at Panther Stadium.
Heber Springs improved to 3-0 on the season, but more importantly opened 2-4A conference play with a victory.
"We had a great game," Heber Springs coach James Ortiz said. "We were prepared. We watched a lot of film during the week. Our guys were focused. We were ready to win and that's all there is to it."
In Allen's absence, the Panthers were able to limit Lonoke to 21 yards of total offense, including 1 of 4 passing for one yard.
Freshman Xander Lindley had a big night scoring three times and finishing with 166 all-purpose yards for Heber Springs.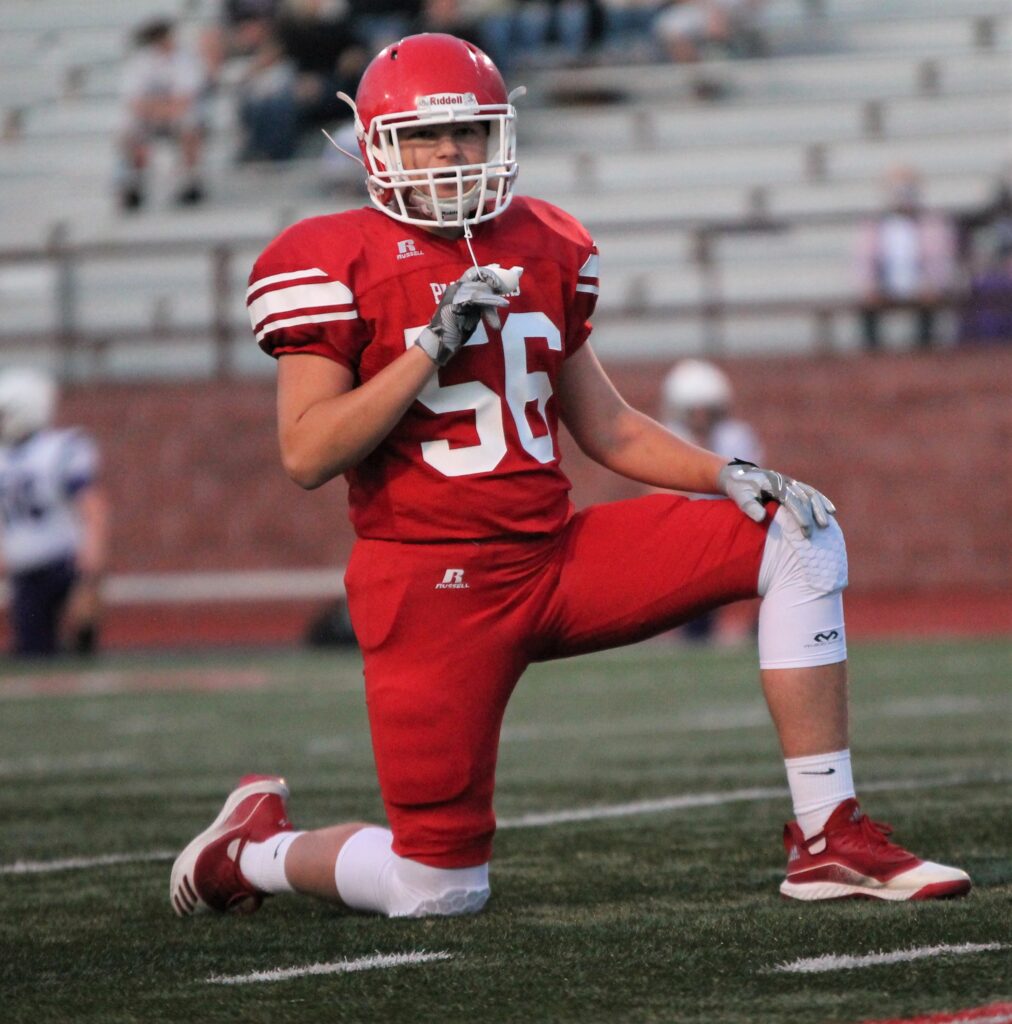 After Liam Buffalo opened the scoring for the Panthers with a 6-yard run to make it 6-0 with 5:12 left in the first quarter, Lindley would score the next three times Heber Springs had possession – a 27-yard run with 3.2 seconds left in the first, a 23-yard reception with 6:53 in the second and a 37-yard reception with 2:51 left in the half – as the Panthers built a 26-0 lead.
Lindley also had a hand in Heber Springs' next score after he recovered a fumble on the ensuing kickoff to give the Panthers the ball on the Lonoke 40. Three plays later, Weston Warden raced 31 yards to make it 33-0 (after the Gideon Tate PAT kick) with 2:07 left in the half.
Lonoke managed to get on the board late in the half on a seven-play, 61-yard drive that Tripp Sullivan capped off with a 1-yard run with no time left on the clock. Lonoke picked up it's only first downs of the night on the drive with two those coming on runs and three coming on Panther penalties.
Heber Springs got on the board again on its first possession of the second half as Zachary Parker connected with Dalton Yancey on a 52-yard scoring pass to make it 40-6. Tate added the PAT.
Buffalo was effective on the night for the Panthers completing 11 of 15 pass attempts for 170 yards and a pair of touchdowns. Lindley caught five of the Buffalo offerings for 139 yards while Yancey added four receptions for 74 yards.
Warden paced Heber Springs on the ground with 56 yards while Tate rushed for 42 yards as the Panthers finished with 369 yards of total offense.
Heber Springs will travel to Stuttgart for a 7 p.m. contest on Thursday with the Ricebirds.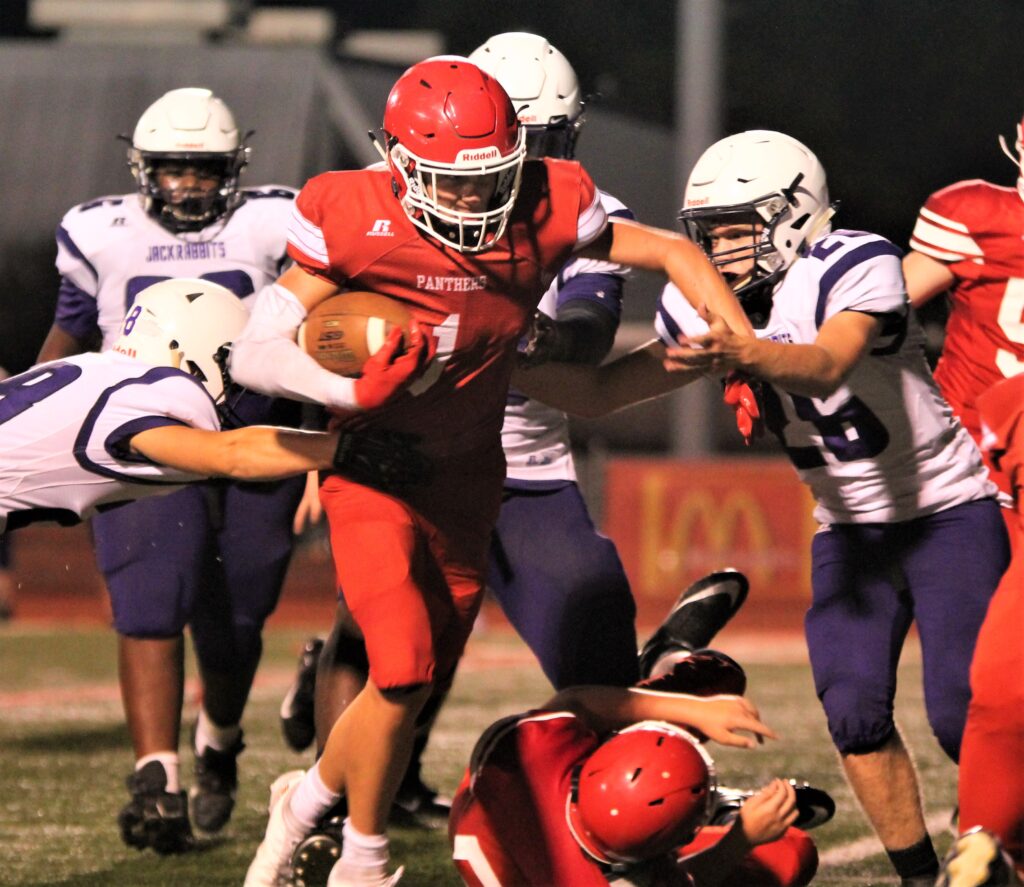 STATS
Lonoke            0   6   0   0 -  6 
Heber Springs    12  21   7   0 - 40 
FIRST QUARTER 
Heber Springs, Liam Buffalo 6-yard run (Pass failed), 5:12
Heber Springs, Xander Lindley 27-yard run (Pass failed), 3.2 
SECOND QUARTER 
Heber Springs, Buffalo to Lindley 23-yard pass (Buffalo to Lindley pass), 6:53
Heber Springs, Buffalo to Lindley 37-yard pass (Pass failed), 2:51
Heber Springs, Weston Warden 31-yard run (Gideon Tate kick), 2:07
Lonoke, Tripp Sullivan 4-yard run (Pass failed), :00
FOURTH QUARTER 
Heber Springs, Zachary Parker to Dalton Yancey 52-yard pass (Tate kick), 5:08 

TEAM STATS 
First Downs by Rush: Heber Springs 6, Lonoke 2
First Downs by Pass: Heber Springs 9, Lonoke 0 
First Downs by Penalty: Heber Springs 0, Lonoke 3
Total First Downs: Heber Springs 15, Lonoke 5
Penalties: Heber Springs 7/53, Lonoke 4/20
3rd-Down Conversions: Heber Springs 2/6, Lonoke 1/5
4th-Down Conversions: Heber Springs 3/4, Lonoke 0/0 
Fumbles/Lost: Heber Springs 2/0, Lonoke 2/2
Sacks/Yards Lost: Heber Springs 2/17, Lonoke 0/0
Total Offense: Heber Springs 369, Lonoke 21 
Rush/Yards/Avg: Heber Springs 22/147/6.7, Lonoke 16/20/1.3
Passing (A/C-Yards-TD/Int): Heber Springs 12/16-222-3/0, Lonoke 1/4-1-0/1
Punts: Heber Springs 0/0, Lonoke 4/145/36.3

INDIVIDUAL STATS 
OFFENSE 
Rushing: Heber Springs, Weston Warden 4/56, Gideon Tate 10/42, Xander Lindley 1/27, Parker Brown 1/8, Liam Buffalo 1/6, Jacob Golden 1/5, Ladd Choate 2/5, Hayden Johnson 1/4, Bryce Seigrist 1/(-6). Lonoke, Kemarcus Jones 1/18, Zhorion Gipson 6/14, Tripp Sullivan 9/(-12).
Passing: Heber Springs, Liam Buffalo 11/15-170-2/0, Zachary Parker 1/1-52-1/0. Lonoke, Tripp Sullivan 1/4-1-0/1.
Receiving: Heber Springs, Xander Lindley 5/139, Dalton Yancey 4/74, Weston Warden 2/3, Parker Brown 1/6. Lonoke, Zhorion Gipson 1/1.
Kickoff Returns: Heber Springs, Hud Haggard 1/0. Lonoke, Kemarcus Jones 3/21, Tripp Sullivan 2/18, Alex Whiting 1/7, J.T. Stuart 1/1. 
Total Offense: Heber Springs, Liam Buffalo 176, Weston Warden 56, Zachary Parker 52, Gideon Tate 42, Xander Lindley 27, Parker Brown 8, Jacob Golden 5, Ladd Choate 5, Hayden Johnson 4, Bryce Seigrist (-6). Lonoke, Kemarcus Jones 18, Zhorion Gipson 14, Tripp Sullivan (-11).
All-Purpose Yards: Heber Springs, Xander Lindley 166, Dalton Yancey 74, Weston Warden 59, Gideon Tate 42, Parker Brown 14, Liam Buffalo 6, Jacob Golden 5, Ladd Choate 5, Hayden Johnson 4, Bryce Seigrist (-6).
DEFENSE 
Sacks/Yards lost: Heber Springs, Hud Haggard 1/11, Parker Brown 1/6
Interceptions: Heber Springs, Logan Rutledge 1/0.
Fumble Recoveries: Ladd Choate, Xander Lindley. 
Punts: Lonoke, Tripp Sullvian 4/145/36.3 
Kicking: Heber Springs, Gideon Tate (2/2 XP)