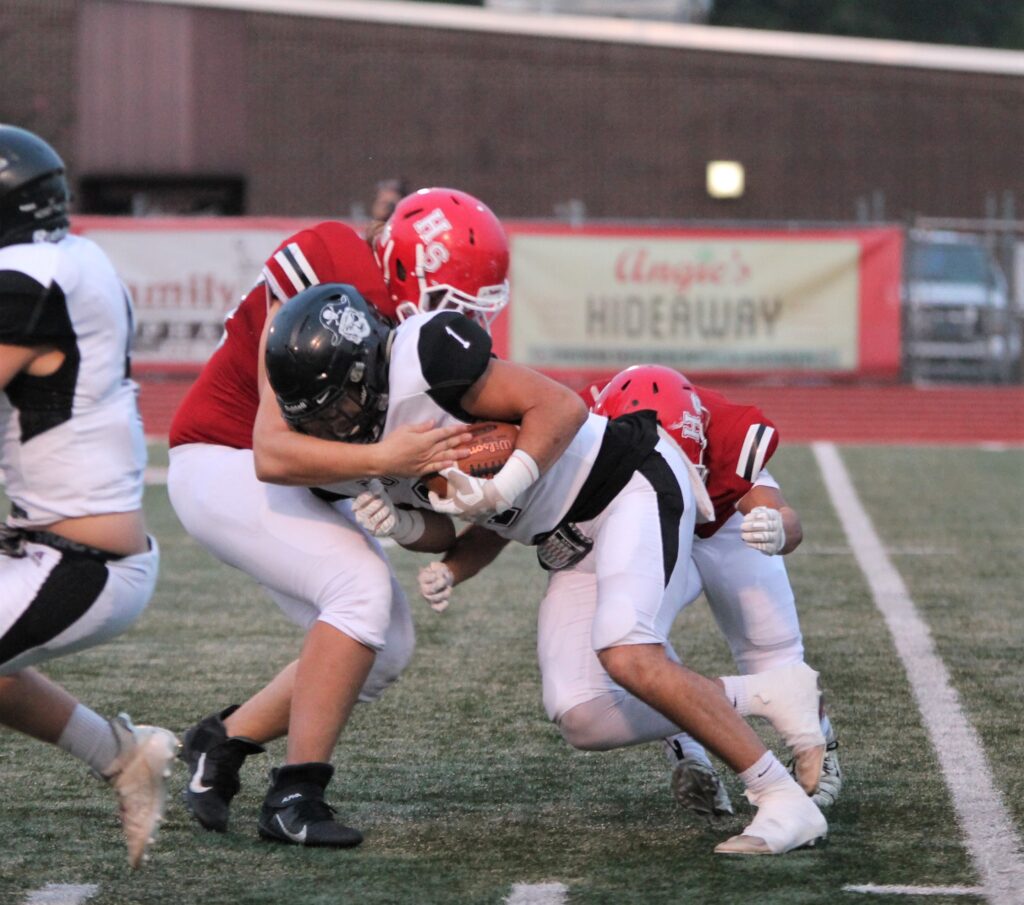 By LARRY "SCOOP" McCARTY
Heber Springs lost to two of the state's top-ranked 3A teams in non-conference, but that will not have an effect on the 2-4A Conference football opener Friday.
The Panthers (1-2) will start the chase for a conference championship at Lonoke (2-1). Kickoff is set for 7 p.m.
"I told the team after last week's game (a 42-6 win against Dover) we will start with a clean slate against Lonoke," Heber Springs head coach Todd Wood said. "We used the non-conference games as a learning experience. Winning the conference title is our goal. It is a new season, and we hope to put things together like last week."
Heber Springs broke out of its offensive slump. The Panthers more than doubled its total offense and committed no turnovers. Heber Springs had eight turnovers in the first two games.
Matthew Cook completed 16-of-22 passes for 310 yards and three touchdowns in his first start at quarterback. Heber Springs rushed for 134 yards with six receivers catching passes.
"Scoring on our first drive gave us confidence," Wood said. "Hopefully, it will grow and we keep improving. We challenged the players before the Dover game to execute better, and they did."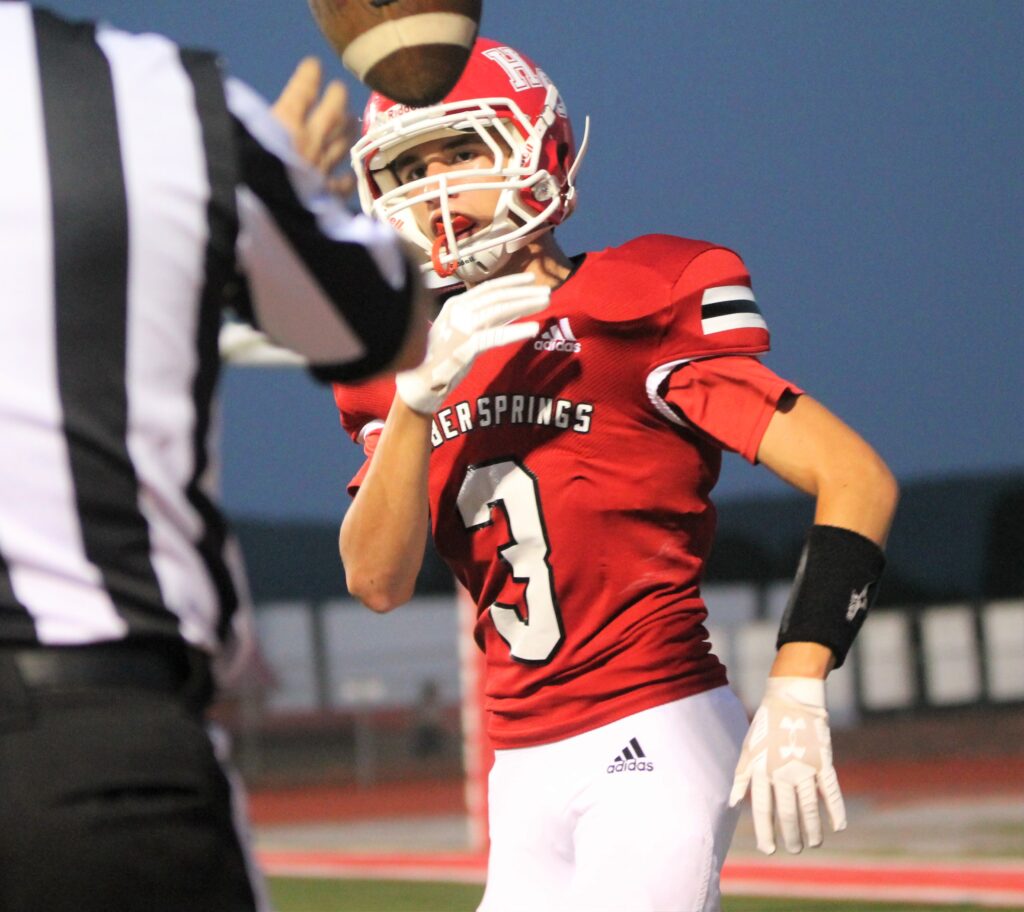 Wood said the decision to start Cook at quarterback was one of the keys to the success of the offense.
"Cook will get better at quarterback," Wood said. "Matthew passes well, and he is also a good runner. Cook did a good job of throwing to more than one receiver."
Wood also said the offensive linemen showed improvement.
"The line played better," Wood said. "We did a better job of protecting the quarterback."
Quarterback Spence Pepper and running back Ja'coree Womack lead Lonoke's offense. The Jackrabbits played Newport even for three quarters before the Greyhounds pulled away by scoring four fourth-quarter touchdowns.
"Lonoke has a lot of good athletes and speed like Newport and Harding Academy," Wood said. "We will be playing a well-coached team again. Playing those teams helped in preparing for this game."
The defense also had its best performance. Dover gained 65 of its 110 yards on the final drive. Wood said lineman Thad Bray, inside linebacker Kenan Sneed, cornerback Easton Cusick and safety Conner Riddle led the way.
Wood said the defense is ready for the challenge against Lonoke.
"The quarterback is not only a good runner, but a good passer," he said. "Lonoke tries to balance its offense between the run and pass. It is going to be a challenge for our defense. We must stop big plays, keep them contained and tackle well."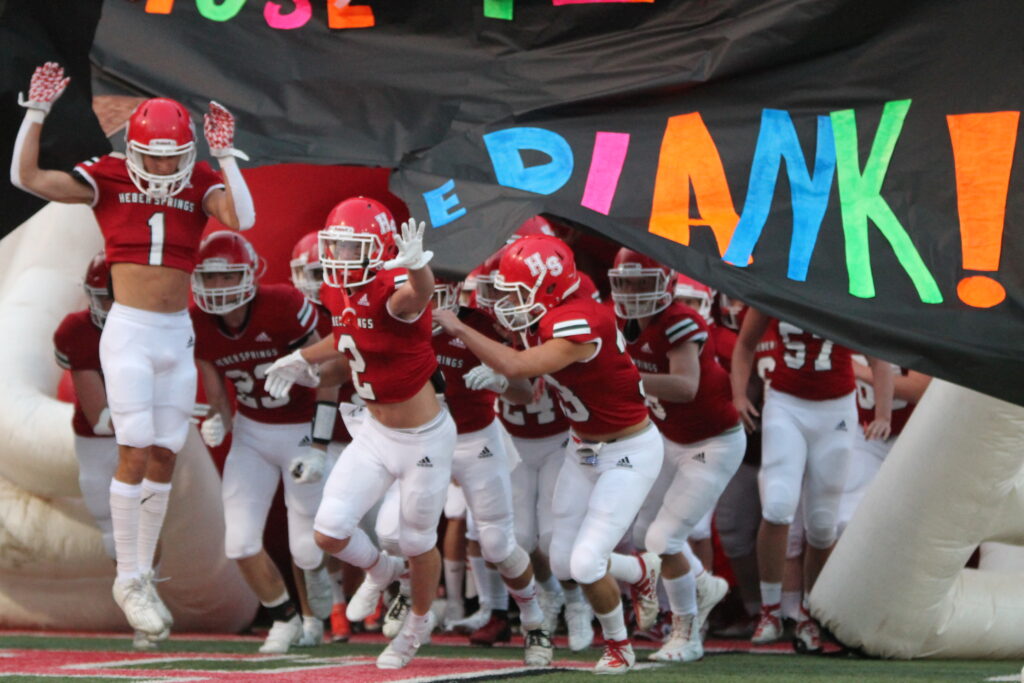 Kickoff: 7 p.m. at Lonoke
Admission: $5
Radio/Streaming: Billy Morgan with handle the play-by-play with Lance Hamilton providing color on KSUG 101.9 The Lake. Panther Pregame begins at 6:30 p.m. followed by the game.  You can listen live here.
CONFERENCE SCOREBOARD WEEK 3
Heber Springs 42, Dover 6
Central Arkansas Christian 32, Carlisle 6
Dardanelle 34, Clinton 14
Trumann 27, Southside Batesville 0
Valley View 56, Bald Knob 24
Newport 47, Lonoke 19
Stuttgart, Covid canceled with DeWitt
Little Rock Mills, bye
CONFERENCE SCHEDULE WEEK 4
Heber Springs (1-2) at Lonoke (2-1)
Southside Batesville (1-2) at Stuttgart (2-0)
Bald Knob (2-1) at Little Rock Mills (1-2)
Central Arkansas Christian (3-0) at Clinton (0-3)
The Series: Lonoke leads the all-time series, 14-10
The two teams first meet in 1931, a 25-0 victory by the Jackrabbits in Lonoke. The schools would play eight times between 1931 and 1942 with the Panthers lone victory coming in 1933, 19-0. The two teams wouldn't meet again for almost 50 years when the two schools were both part of the 5AA-North conference for the 1991-92 cycle with the Jackrabbits winning both of those conference contests. Fourteen years later in 2006, Heber Springs and Lonoke would again be placed in the same conference (the 4A-2). Since 2006, the Panthers have won nine out of 14 contests, including five straight in the series before Lonoke won last season.