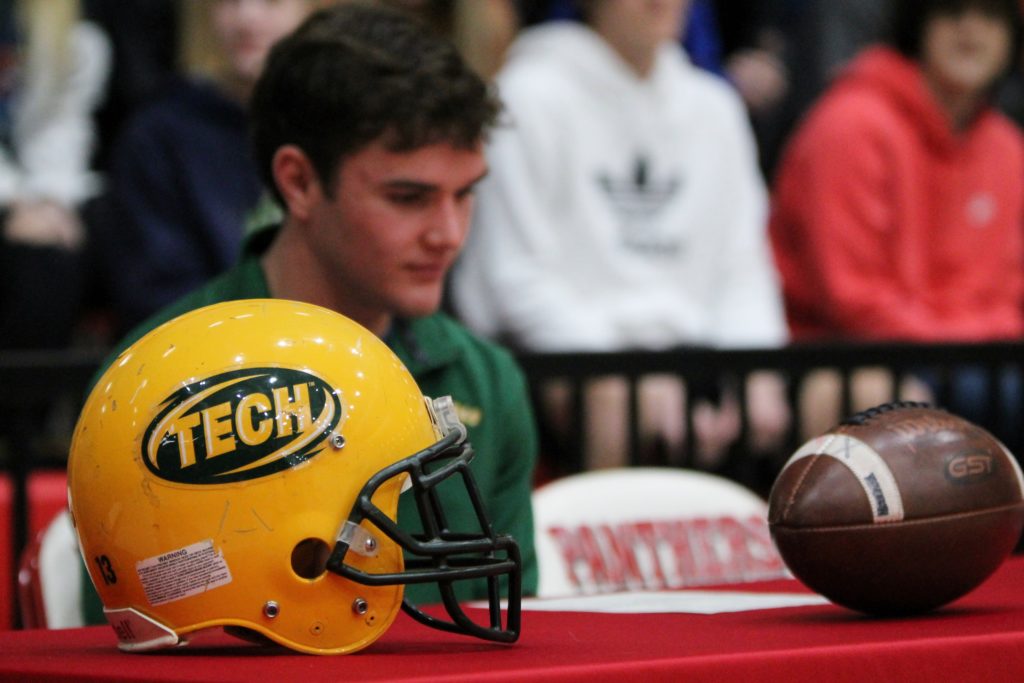 February 5, 2020
By LARRY "SCOOP" McCARTY
Quarterback Adam Martin capped his Heber Springs High School football career by signing a National Collegiate Athletic Association Division II letter-of-intent with Arkansas Tech at the Panther Den Tuesday.
Martin, who started the final two games of his freshman season and the past three years, led the Panthers to a 21-17 record, four playoff appearances and a share of a conference championship.
Overall, Martin completed 387-of-662 passes for 5,051 yards and 42 touchdowns. He rushed for 2,042 yards and scored 30 touchdowns.
"I'm very excited, like Russellville and excited what the future will hold," said Martin when asked about selecting Arkansas Tech. "I'm ready to start working on my football career in Russellville. I like the coaches who kept in touch with me throughout the process. They were honest and treated me like family."
Will Cox, who was interim head coach last season for the Panthers, said Martin was one of the key parts on offense. Martin was responsible for 54 percent of the team's touchdowns and 64 percent of the team's total offense.
In 2019, Martin completed 139-of-232 passes for 1,627 yards and 13 touchdowns. He was the team's second-leading rusher with 864 yards and scored 11 touchdowns. Martin also handled the punting duties.
"I only coached Adam during the past two years, but he played well beyond his years," Cox said. "He took pride in how he played. I'm happy he is getting this opportunity. His stats are incredible and only tells part of the story. Adam always put our offense in good position to be successful."
Cox said he never doubted Martin would play college football and said his new coach will learn quickly how valuable of a player he is.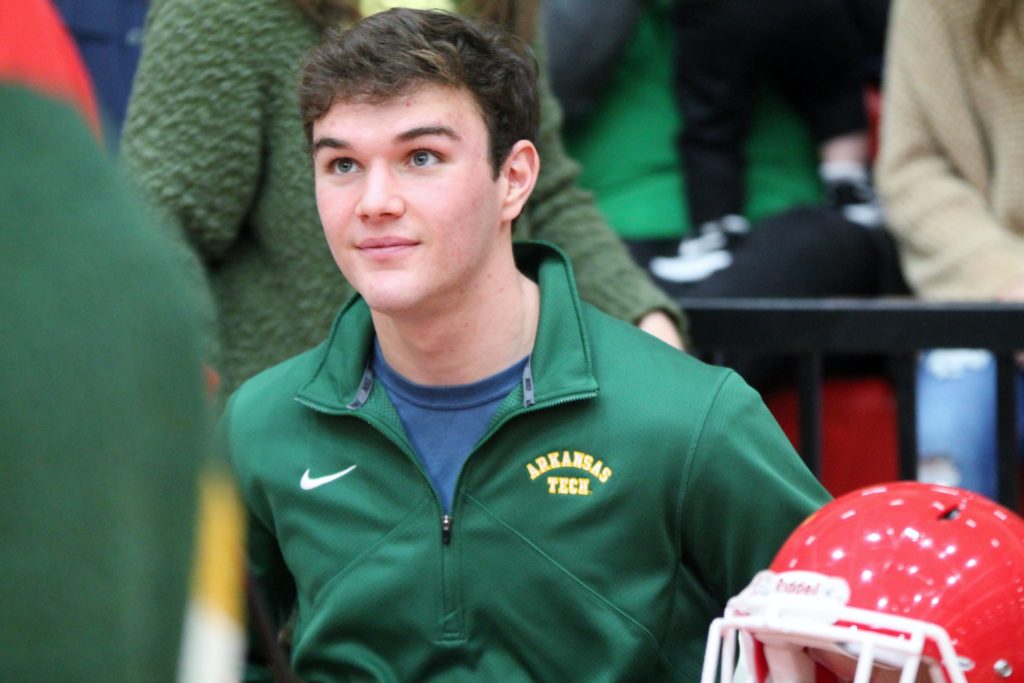 "I told every coach once he gets in your program, you would see why," Cox said. "Adam is the best high school quarterback I ever coached. His best attributes are leadership and he holds himself to a higher standard than others."
Martin is expected to compete for playing time next season for the Wonder Boys, who tied for eighth place with East Central Oklahoma in the Great American Conference last season during head coach Kyle Shipp's first season.
"Most likely, I will probably be redshirted, but that decision will not be made until after the August camp," he said. "I'm looking forward to getting to Tech. Coach Shipp takes pride in being a Wonder Boy (player and assistant coach before becoming head coach). The program is going in the right direction."
Martin was one of three quarterbacks signed.
"I'm excited about all of the kids that we're signing," Shipp said. "I feel like it's a very good class from top to bottom. This class is a building block to where we want to get to in the future. Along with our returning class we feel like this group will have the chance to be special."
Martin said he is ready for the challenge and compared it to when he was summoned to the varsity during his freshman year for the Panthers.
"I already was playing junior high basketball and coach (Darren) Gowen came and told me I was going to be playing more football," Martin said. "I learned a lot in those games. I have so many memories, but two of the highlights were winning at Southside Batesville during my junior year and defeating Riverview at senior night last season."
Martin said it was special to play on the same field as his father, Danny.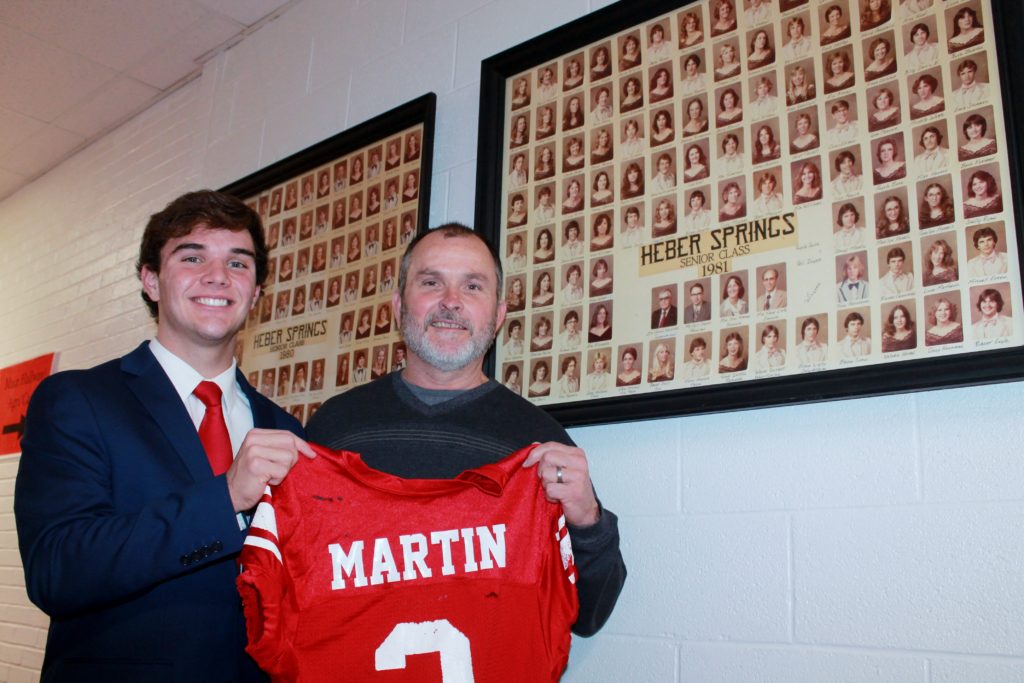 "I built a lot of relationships in the locker room and the community," he said. "It also was special playing where my dad and uncles did."
Martin continues to play for the Heber Springs basketball team and will compete for the baseball squad before heading to Russellville.
"Learning a new playbook will be the first challenge," he said. "I need to become more physically because Division II football is a different game than high school. I want to get it up to their standards."
Martin will join former teammate, Julian Cameron, at Tech. Cameron signed with the Wonder Boys last spring and redshirted this past season.
Martin is also the fifth Panther football player in the past three seasons to sign to play college football joining Cameron (Arkansas Tech), Blaze Nelson (Lyon College), J.J. Bray (Southwest Baptist, Mo.) last year and Jacob Bremmon (Hendrix) in 2018.
RELATED ARTICLE: Arkansas Tech announces 2020 signing class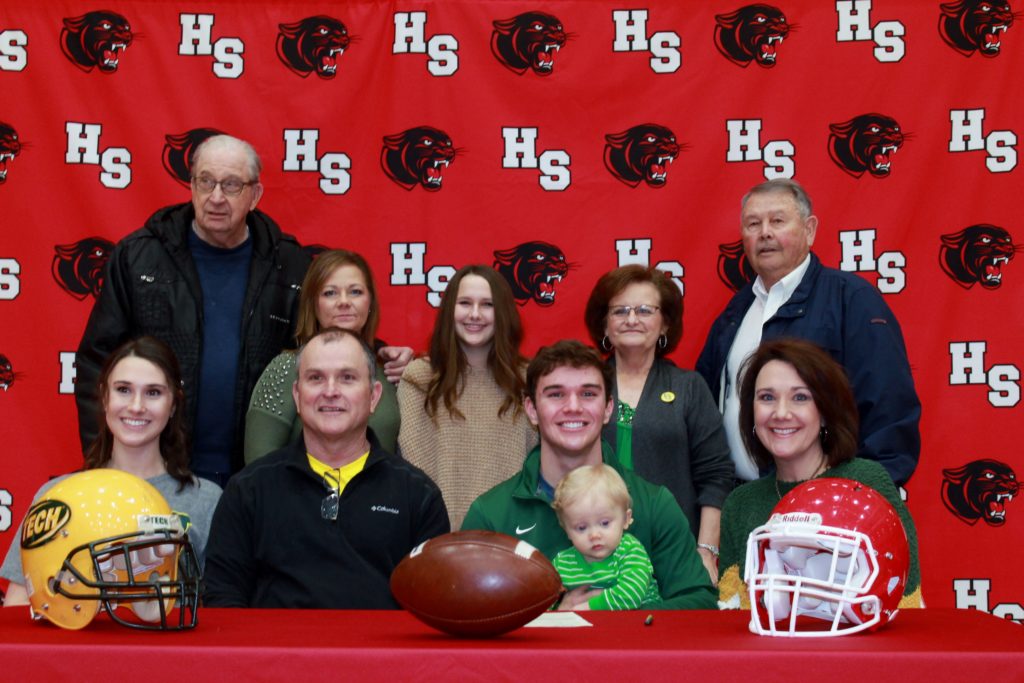 ADAM MARTIN INTERVIEW
HEBER SPRINGS COACH WILL COX
FORMER HEBER SPRINGS COACH DARREN GOWEN