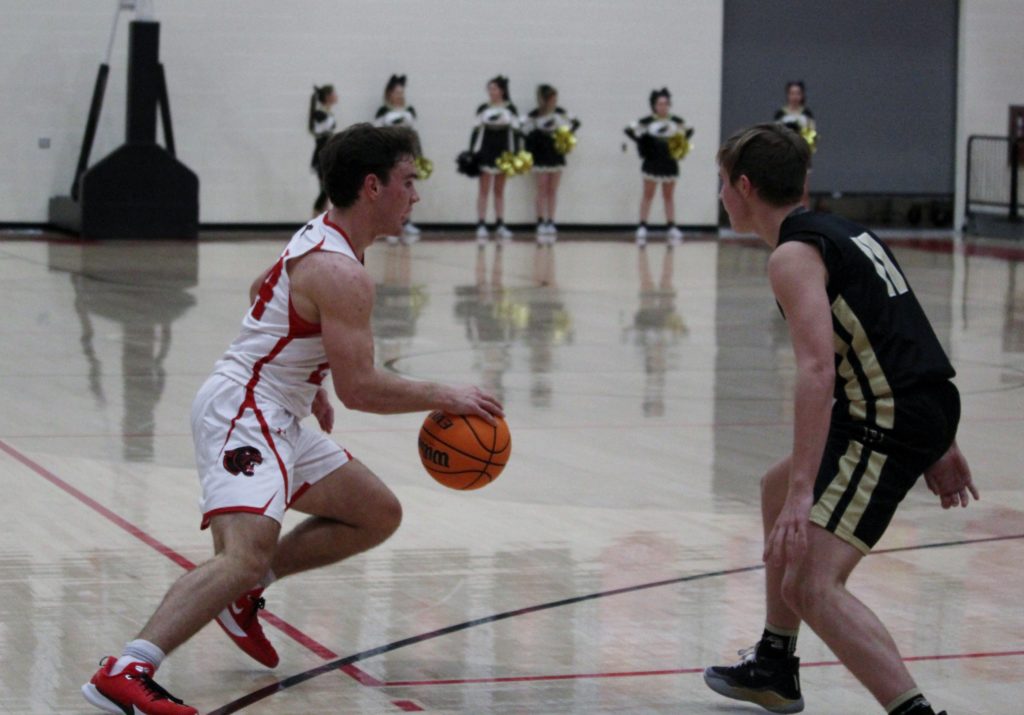 January 7, 2020
BY LARRY "SCOOP" McCARTY
Pottsville opened the game by scoring seven consecutive points and defeated the Heber Springs Panthers 59-26 in a 4-4A Conference basketball game at the Panther Den.
The Panthers trailed 18-4 after the first quarter and 41-15 at halftime. Pottsville led 50-18 going into the fourth quarter.
Adam Martin scored 12 points for Heber Springs. Zach Byrum led Pottsville with 15 points. Matthew Moore had 14 points and Kade Mainhart finished with 10 points.
"We got open shots, but we had too many turnovers," Heber Springs coach Chad Johnson said. "The turnovers limited our scoring opportunities. Pottsville was quick and utilized its speed, which caused us problems."
Heber Springs had eight healthy players available, and Johnson said that also was a factor.
"Our depth again was a problem," he said. "Pottsville had 17 players and put in new five players throughout the games. The lack of depth prevents players from getting a break when they need one."
Heber Springs (1-2 in conference, 1-12 overall) will look to even its conference record at Subiaco Academy on Friday. The junior high game will start at 5 p.m., followed by the senior boys.
"Subiaco Academy has good athletes," Johnson said. "It will be a tough road test."
POTTSVILLE 59, HEBER SPRINGS 26
Pottsville   18 23 9 9 - 59
Heber Springs 4 11 3 8 - 26
POTTSVILLE SCORING (59): Zach Byrum 15, Matthew Moore 14, Kade Mainhart 10, Trevor Lyles 6, Trey Thurman 4, Jan Francis 3, Drew Rust 2, Cache Linker 2, Quinn Lee 2, Ethan Bradley 1.
HEBER SPRINGS SCORING (26): Adam Martin 12, Garrett Hudspeth 6, Dalton McCollum 5, Wyatt Sanders 3. 
4A-4 SENIOR BOYS STANDINGS
                 Conference Season
Pottsville           3-0      5-6
Morrilton            3-0     11-5
Dardanelle           2-1     15-1
Ozark                1-1      7-6
Heber Springs        1-2      1-12
Clarksville          1-2      5-10
Subiaco Academy      0-2      4-9
Dover                0-3      4-11  
HEBER SPRINGS SENIOR BOYS BASKETBALL
2019-2020 SCHEDULE RESULTS
RECORD: 1-12
4A-4 RECORD: 1-2
November 21 - Riverview 68, Heber Springs 36
November 26 - Clinton 71, Heber Springs 35
December 3 - Conway St. Joseph 44, Heber Springs 21 #
December 5 - South Side Bee Branch 50, Heber Springs 49 #
December 10 - Heber Springs 37, Dover 32 ^
December 12 - South Side Bee Branch 64, Heber Springs 53
December 13 - Marshall 69, Heber Springs 43
December 16 - White County Central 65, Heber Springs 43
December 20 - Ozark 69, Heber Springs 34 ^
December 26 - Rose Bud 68, Heber Springs 65 (OT) *
December 27 - Batesville 72, Heber Springs 60 *
December 28 - Mayflower 66, Heber Springs 41 *
January 7 - Pottsville 59, Heber Springs 26 ^
January 10 - at Subiaco Academy ^
January 14 - Dardanelle ^
January 17 - at Clarksville ^
January 21 - Morrilton ^
January 24 - Dover ^
January 28 - at Pottsville ^
January 31 - at Ozark ^
February 4 - at Dardanelle ^
February 7 - Subiaco Academy ^
February 11 - at Morrilton ^
February 14 - Clarksville (Senior Night) ^
February 17 - 4A-4 District at Dardanelle

(# - Denotes Conway St. Joseph Tournament)
(^ - Denotes 4A-4 conference contest) 
(* - Steve Landers' Cowboy Chevrolet Holiday Classic at Heber Springs)