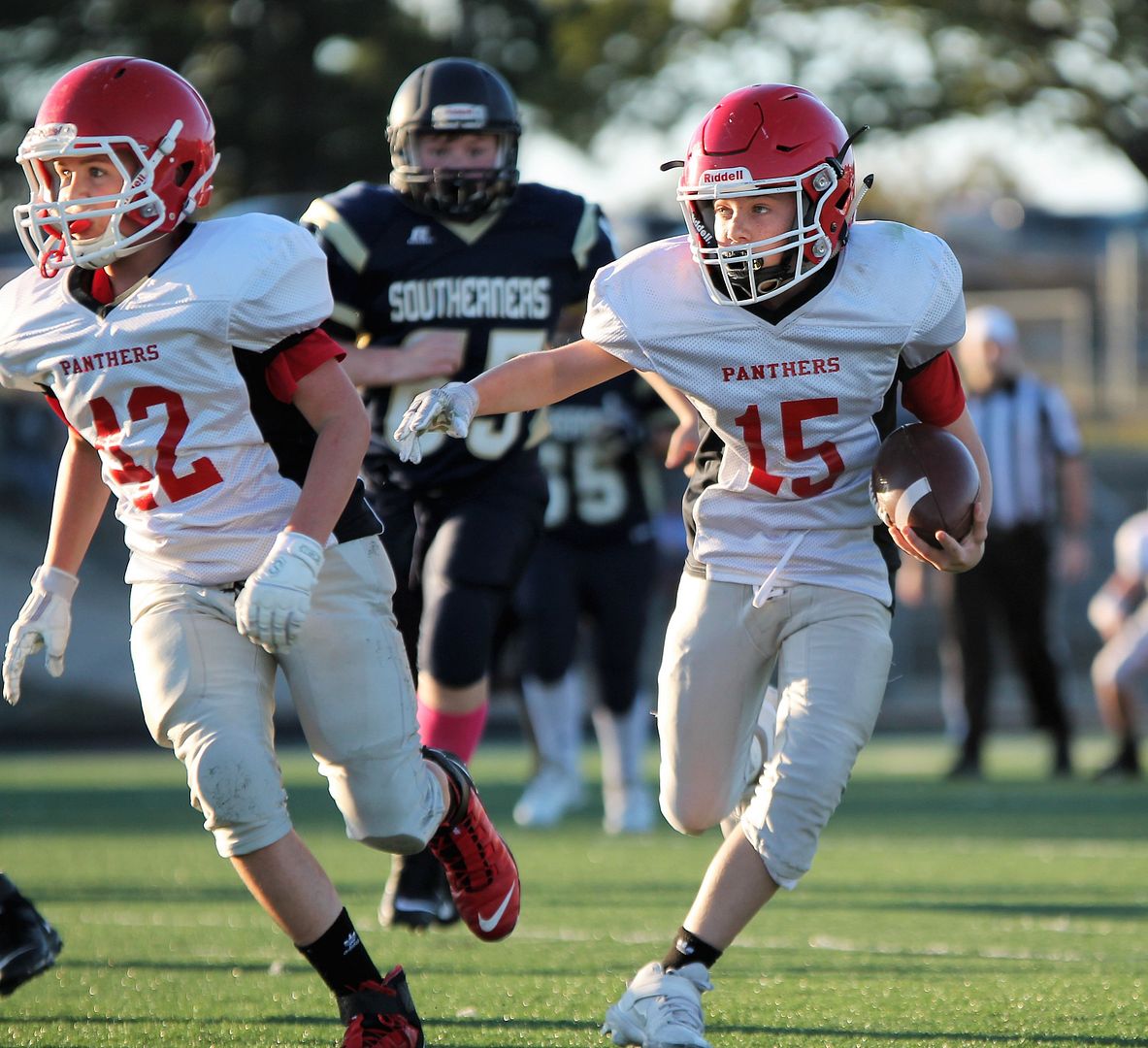 SOUTHSIDE BATESVILLE – Southside Batesville used a safety and a long touchdown run to down the Heber Springs seventh-grade Panthers Thursday night.
The game was scoreless until late in the first half when the Southerners were driving for an apparent score, but Brady Loethen recovered a fumble at the Panther 1 give the Panthers possession with less than a minute to go.
But three plays later, Southside Batesville's Gabe Madison tackled Josiah Riggs in the end zone for safety with 10 seconds to play before halftime.
The Southerners would use their first possession of the second half to go up 8-0 after Jake Roberts ran 68 yards for a touchdown with 17:10 left in the game.
The Panthers threatened with under five minutes to play after Lachlan Tubbs connected with Samuel Bush for a 45-yard pass play to put the ball at the Southerner 5, but the Panthers were unable to capitalize and turned the ball over on downs.
Southside Batesville killed the clock to earn the win.
HEBER SPRINGS 7TH-GRADE SCHEDULE
(All Game Times are 5:30 p.m.)
Aug. 26 – Clinton 16, Heber Springs 14
Sep. 09 – at Harding Academy (Canceled)
Sep. 16 – Heber Springs 16, Dover 6
Sep. 23 – Lonoke 20, Heber Springs 6
Sep. 28 – Stuttgart 6, Heber Springs 0
Oct. 07 – Central Arkansas Christian 8, Heber Springs 0
Oct. 14 – Heber Springs 14, Bald Knob 0
Oct. 21 – Southside Batesville 8, Heber Springs 0
Oct. 28 – at Clinton