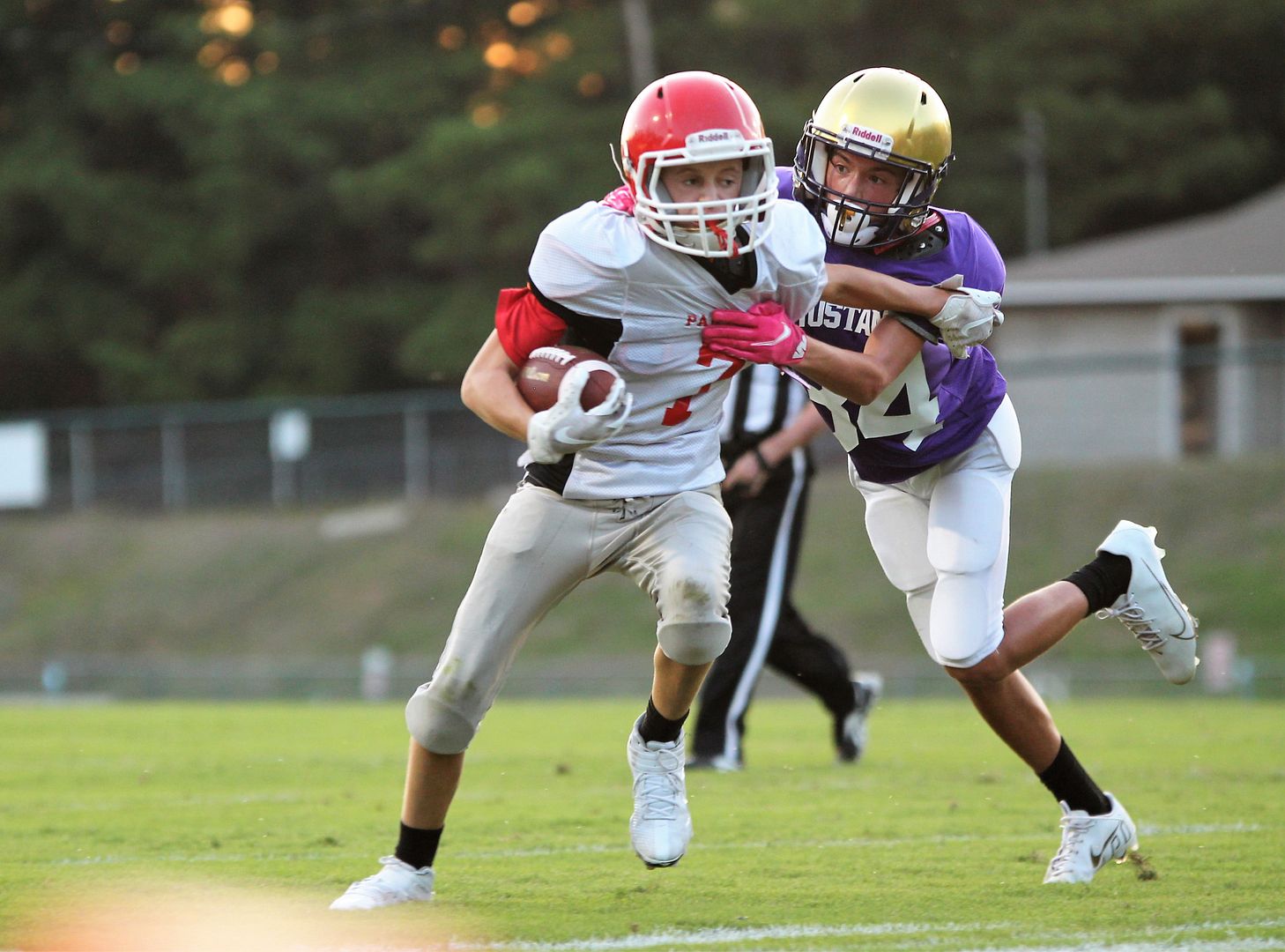 NORTH LITTLE ROCK – The Heber Springs seventh-grade Panthers dropped an 8-0 decision to Central Arkansas Christian Thursday night at Mustang Mountain.
Heber Springs threatened to score late in the first half reaching the Mustang 15 after a Lachlan Tubbs interception. But the Panthers were unable to score as the game remained 0-0 at the half.
In the second half, Heber Springs' Samuel Bush intercepted a Conner Taylor pass attempt and again the Panthers reached deep into Mustang territory before turning the ball over on downs as the CAC 11.
On the first play of the drive, Taylor kept the ball and outran the Panther defense for an 89-yard touchdown with 2:21 left in the contest. Leo Garrison passed to Landen Hemphill for the 2-point conversion.
Heber Springs couldn't mount a response as the game ended.
HEBER SPRINGS 7TH-GRADE SCHEDULE
(All Game Times are 5:30 p.m.)
Aug. 26 – Clinton 16, Heber Springs 14
Sep. 09 – at Harding Academy (Canceled)
Sep. 16 – Heber Springs 16, Dover 6
Sep. 23 – Lonoke 20, Heber Springs 6
Sep. 28 – Stuttgart 6, Heber Springs 0
Oct. 07 – Central Arkansas Christian 8, Heber Springs 0
Oct. 14 – Bald Knob
Oct. 21 – at Southside Batesville
Oct. 28 – at Clinton