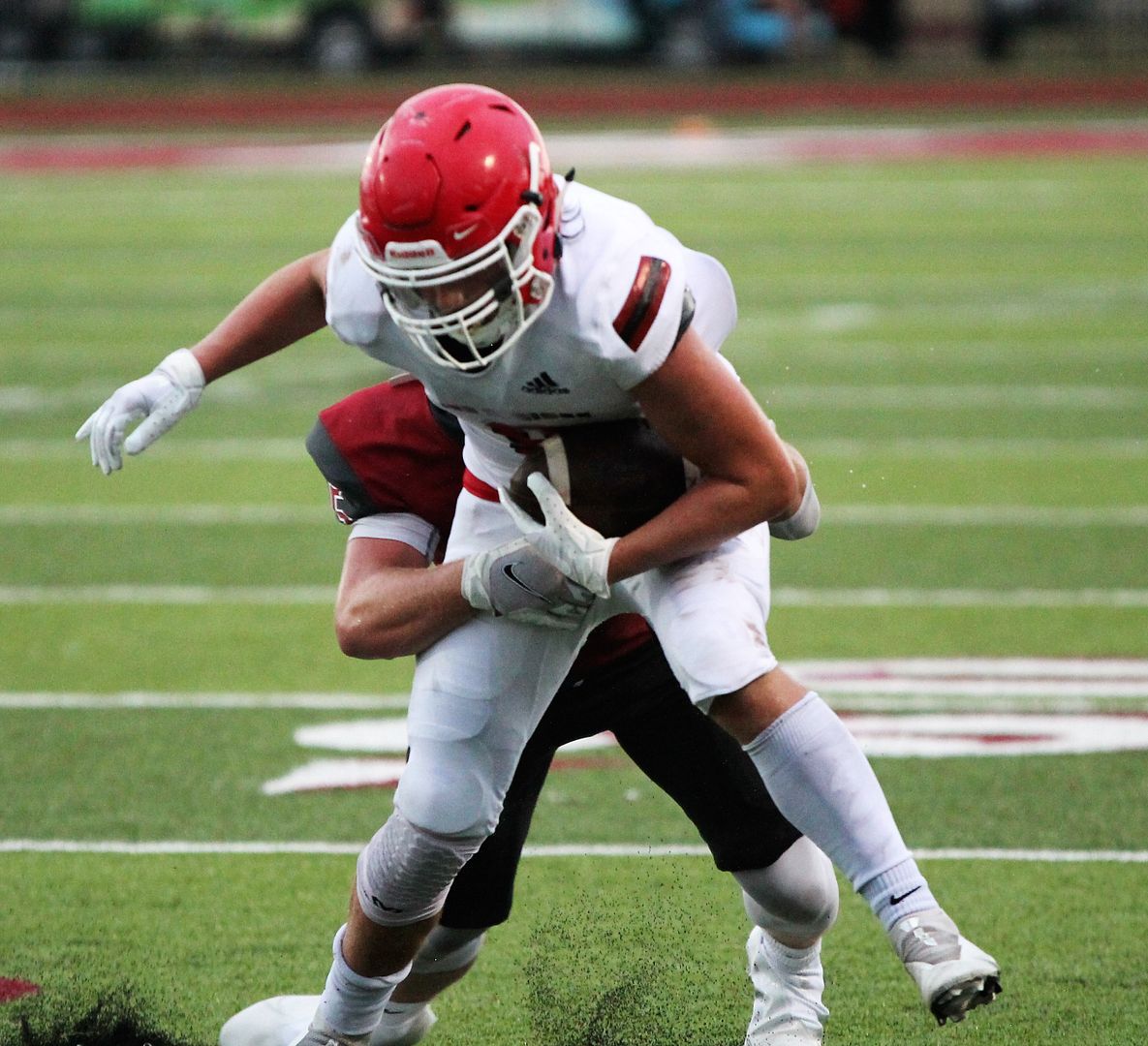 By LARRY "SCOOP" McCARTY
Heber Springs will begin its 100th season of football against one of its oldest rivals.
The Panthers will host two-time defending Class 3A champion Harding Academy at 7 p.m. Friday in the delayed season opener at Panther Stadium.
Newport canceled last week's scheduled opening game to Heber Springs because of Covid-19 reasons. Nonconference games not played for Covid reasons are counted as non-contests, while conference games will be counted as forfeit wins or losses.
HARDING ACADEMY (1-1) AT HEBER SPRINGS (0-0)
PANTHER STADIUM
KICKOFF: 7 p.m.
LAST WEEK: Heber Springs was off; Harding Academy lost at Valley View 31-30
LAST MEETING: 2019 at Harding Academy, a 45-6 win by the Wildcats
SERIES: Harding Academy leads 36-14

NOTES: With Newport canceling the opener last week, tonight's opener will be the latest first game for Heber Springs since Sept. 11, 1959, when the Panthers beat Clinton, 25-0 ... Heber Springs has not won a season-opener since 2015 (a 35-20 win at Clinton). The Panthers last home-opening win came in 2014 with a 29-16 win over Clinton ... Heber Springs is 0-4 all-time in season-openers against Harding Academy ... Besides being the 100th season of Panther football, the opener tonight begins the 60th year of Panther Stadium. The Stadium opened on Sept. 1, 1962, when the Panthers dropped a 7-6 decision to McCrory ... Heber Springs is 3-16 all-time at Panther Stadium against Harding Academy ... The teams first met in 1951, the first season that Harding Academy had football, as conference foes. The two teams were part of the 2B conference. The two teams would be part of the 2B conference for 17 seasons with the Wildcats winning 11 of the 17 games ... Harding Academy is a 3A school but with a new rule passed by the Arkansas Activities Association this summer based on performance of private schools using a points system, the Wildcats have already accrued enough points that they will be moving up to class 4A next season. Those private schools that move up will be added as the ninth team to any conference they are assigned to. All indications are that the Panthers and Wildcats will be conference foes next season. The AAA will release next season's conference assignments after the completion of this season. 
"It was disappointing when we learned that Newport would be unable to play us, but the players quickly turned their attention to Harding Academy," Panther coach Todd Wood said. "The extra time gave us an opportunity to let players gain experience at playing different positions, which will help us when starting conference play."
The Wildcats (1-1) are coming off a 31-30 loss at Class 5A Valley View in Jonesboro.
Harding Academy had major graduation losses on offense, but the Wildcats have been productive through two games.
Junior quarterback Kade Smith, who started at safety during most of last season, leads the offense. Smith has completed 32-of-42 passes for 477 yards and three touchdowns with two interceptions.
Andrew Miller is the leading rusher for the Wildcats with 23 carries for 96 yards and three touchdowns. Jackson Fox is Smith's favorite receiver with 11 catches for 241 yards and one touchdown.
"Harding reloads, not rebuilds," Wood said. "The new guys have not miss a beat. They still play with a lot of discipline and also are very aggressive. Harding will have an advantage with two games under its belt."
Linebacker Levi Mercer and end Eli Wallis lead the Harding Academy defense with 11 tackles each. The Wildcats, who have allowed 39 points in two games, return nine of 11 starters.
"We know most of Harding's experience returns was on defense," Wood said. "But offensively, they have not missed a beat."
Wood feels more comfortable about his team with an offseason of weight room work, spring practice and summer workouts.
"We are farther ahead than at this time last year," Wood said. "We understand our roles, plays and assignments better."
The Panthers will start an all-sophomore backfield with quarterback Xander Lindley and running back Parker Brown. Lindley was a starting receiver for last season's successful junior high school team, though he did play some at quarterback as an eighth-grader, and Brown started at running back. Gideon Tate, another sophomore, and senior Jackson West also will see action in the backfield.
Two starters return on the offensive line — left guard Peyton Owens and left tackle Thad Bray. Tristan Thissen will start at right guard and Corbin Jones at right tackle. Sophomore Joenah Cordell was named the starting center in the place of Zach Thomas, who is sidelined because of illness for at least two more weeks.
Gus Hannah and Easton Cusick lead an experience receiving corp. Dalton Yancey, another sophomore, Austin Winchester and Chris Edwards will be among other players to watch in the passing game.
"Lindley developed with a strong arm during the summer," Wood said. "He continues to learn how the offense works. We needed a quarterback with mobility and who can make plays downfield when the pocket breaks down. Bray and Owens are solid players on the line. The players have worked hard and ready for the season to start."
On defense, Lucas Langster and Jones will start at the ends with Blaze Emerson at nose guard. Chris Benton, who was expected to start on the defensive line, is sidelined indefinitely with a hand injury.
Kenan Sneed, the leading tackler for the Panthers last season, leads the linebacking corps. Thissen will start at the other inside linebacker. Chris Roberts, Hayden Johnson, Hayden Davis and Tate will split time at the two outside linebackers.
Edwards will start at cornerback with Zane Lozeau and Zack Parker splitting time at the other cornerback. Gage Buford and Colton Turley are the starters at the safeties.
"Sneed is the leader of the defense," Wood said. "Hayden Johnson will start at outside linebacker. He's small but makes up for it with his speed and aggressive player. Langster returns on the defensive line. I expect Cordell and Emerson to contribute. Owens and Bray also will play on the defensive line. Thissen will play at inside linebacker."
Wood said the team is ready, and he expects a good performance.
"We need to get the season going and learn our weaknesses," he said. "It will help in preparing for the conference season. One of our downfalls last year was quick turnovers. We must execute and move the ball to stay in games."