September 26, 2019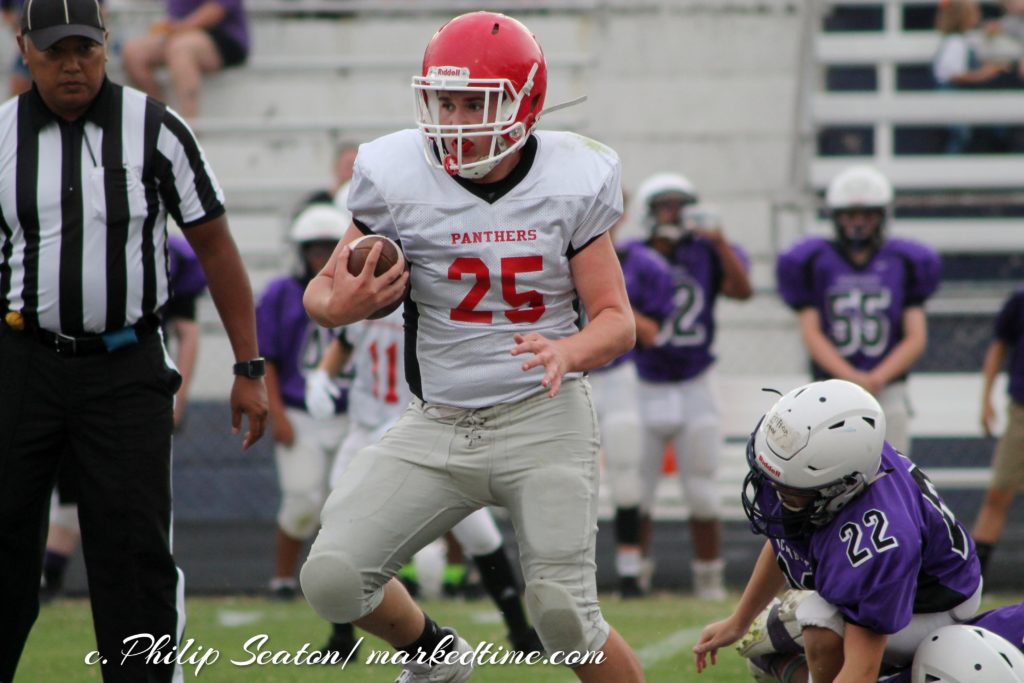 LONOKE – The Heber Springs Seventh-Grade football team improved to 3-0 on the season with an 18-0 victory over Lonoke on Thursday.
The Panthers scored on the last play of the first half as Liam Buffalo connected with Bryce Seigrest for a 53-yard touchdown pass.
Heber Springs started the second half as the ended the first one as Buffalo found Ty West on the first play from scrimmage with a 70-yard touchdown pass.
The Panthers added another touchdown to set the score as Buffalo ran 41 yards for a score with 2:18 to play.
Heber Springs will play its home opener on Thursday when they host Stuttgart at Panther Stadium at 5:30 p.m.