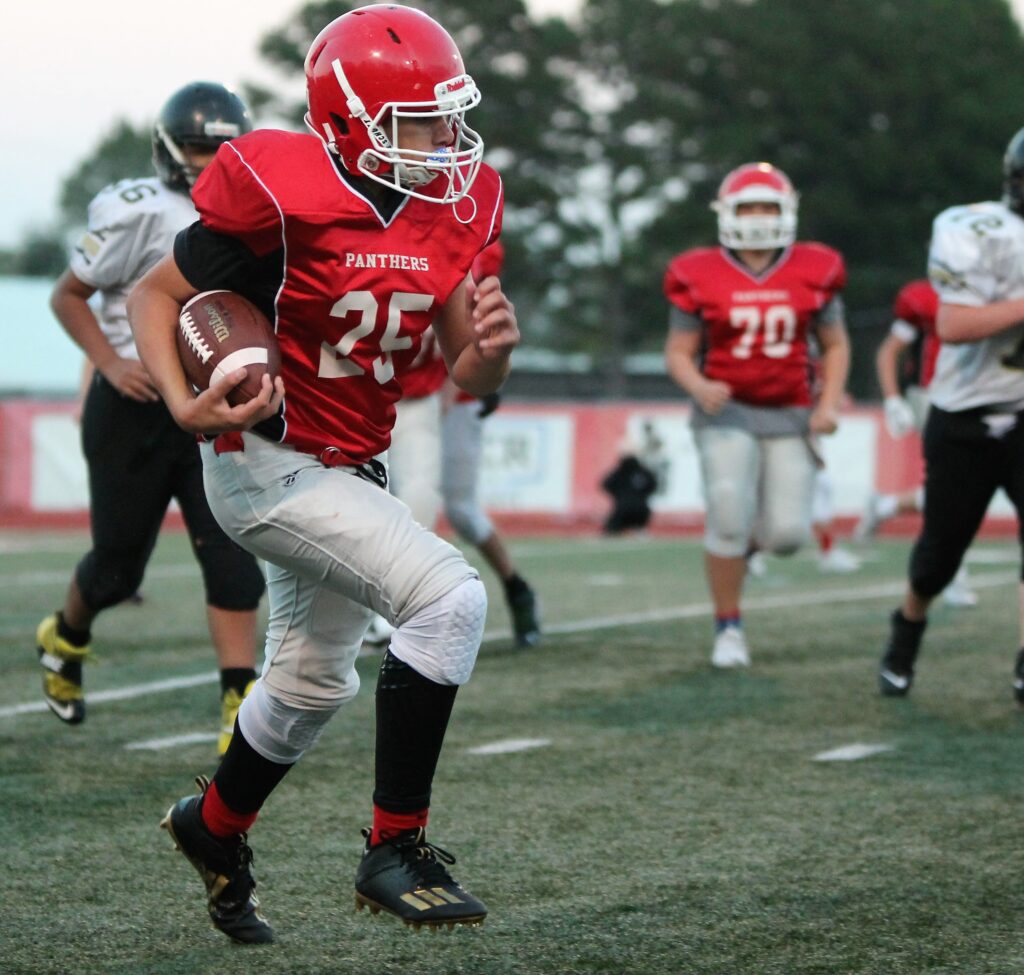 By PHILIP SEATON
The Heber Springs seventh-grade football team finished the season with a 5-3 record after dropping its home finale to Clinton, 30-12.
Heber Springs struck first after Lucas Garcia scored on a 7-yard run with 9:59 to play in the first half — the 2-point conversion was no good. A pair of long runs by Jacob Haskett put the Panther Cubs in scoring position.
Clinton took the lead with 5:28 to play in the first half as Rylan Jones raced 56-yards for paydirt. Brodie Dufrene connected with Rope Williams for the 2-point conversion.
The Yellowjackets would go up 16-6 at the first half buzzer when Jones connected with Williams for a 66-yard touchdown. Dufrene hit Jones for the 2-point conversion to make it 16-6 at the break.
Zack Hunt-Gonzalez' 6-yard run made it 22-6 in favor of Clinton with just over 14 minutes left in the contest.
Jones added a 5-yard scoring run at the 5:41 mark and Adrian Yates ran in the 2-point conversion to give Clinton a 30-6 advantage.
Haskett would score on a 63-yard run with 2:21 to go to set the final score at 30-12.
The 5-3 record by the Panther Cubs equaled the 5-3 mark of the seventh-grade team last season.