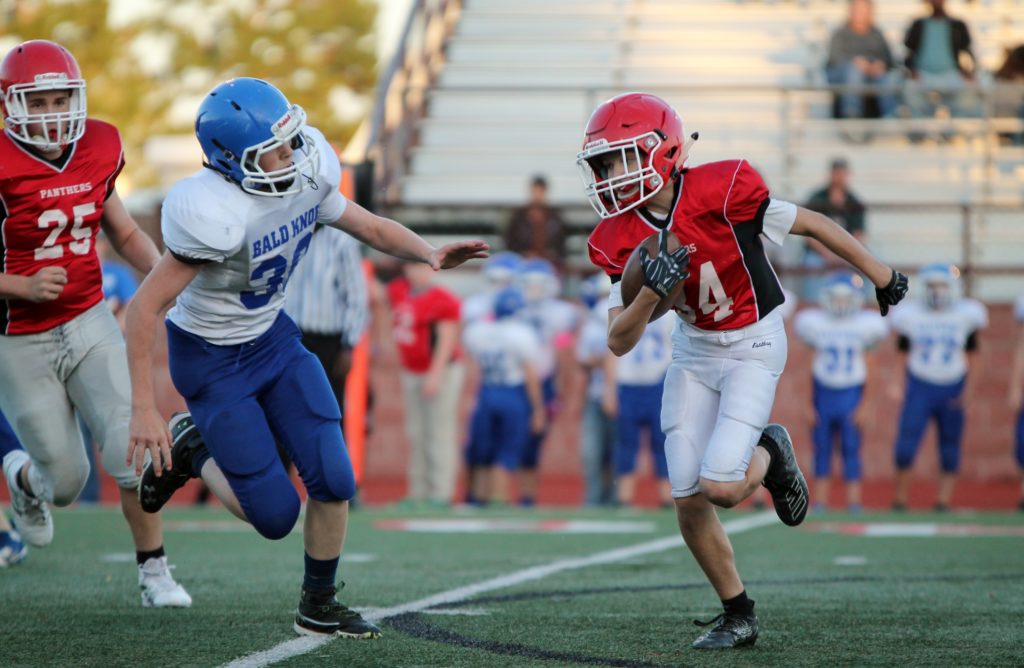 October 17, 2019
The Heber Springs seventh-grade football team broke a two-game skid with a 20-0 victory over Bald Knob at Panther Stadium.
The Panthers got on the scoreboard in the first half when Liam Buffalo connected with Weston Warden for a 10-yard pass. Buffalo ran in the 2-point conversion, the Panthers first successful 2-point conversion this season, to make it 8-0 with just over nine minutes left in the first half.
Heber Springs added to its advantage with just over 14 minutes left in the contest when Buffalo found Bryce Seigrest for a 30-yard touchdown pass to make it 16-0 after the successful 2-point conversion.
The Panthers tacked on another scored with 10:23 to go when Buffalo raced 21 yards to set the final score at 22-0.
Heber Springs (4-2) will travel to face Southside Batesville at 5:30 p.m. on Thursday.
HEBER SPRINGS 2-POINT CONVERSION