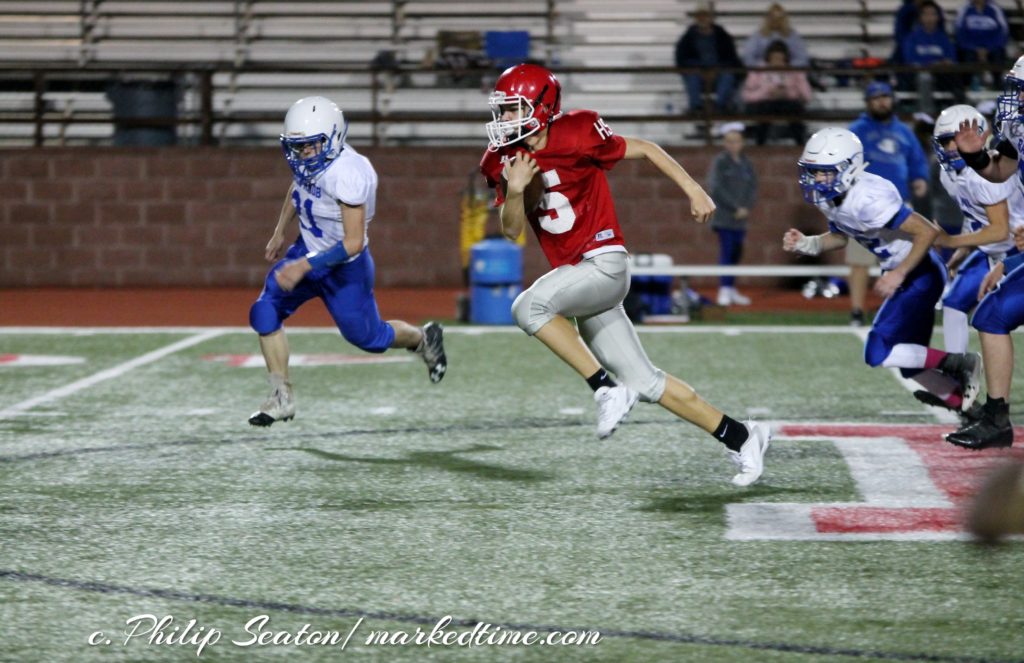 October 11, 2019
Xander Lindley rushed for a touchdown and was on the receiving end of another as Heber Springs defeated Bald Knob, 20-0.
Heber Springs improved to 2-4 on the season with the win and will travel to Southside Batesville on Thursday looking for its third consecutive win.
Ryan Bommarito paced the Panthers on the ground with 17 carries for 54 yards and a touchdown, a 2-yard run that put the Panthers up early.
After Heber Springs was forced to punt on its first possession, Conner Riddle picked off a Bald Knob pass attempt and returned it 23 yards to the Panther 43.
From there, Heber Springs marched down the field with a heavy dose of Bommarito on an 11-play drive that ninth-grader capped with a 2-yard run with 2:42 to play in the half. Bommarito carried the ball nine times on the drive. His 2-point run made it 8-0.
Heber Springs got the ball back after Tripp Young forced the Bald Knob ball carrier to cough up the football and Chris Roberts pounced on the ball with 50.2 seconds left in the half at the Bulldog 32.
The ensuing drive appeared to stall at 24 before the Panthers were able to draw Bald Knob offsides on fourth-and-2. On the next play, Riddle connected with Lindley for a 19-yard touchdown with 31.1 seconds in the half. The 2-point conversion failed.
Heber Springs scored its final points of the contest on its first possession of the second half as Lindley took the ball at the Panther 37 and raced 63 yards for the score with 3:14 left in the third quarter.
JUNIOR PANTHER TOUCHDOWN
HEBER SPRINGS COACH CHASE ROBERTS