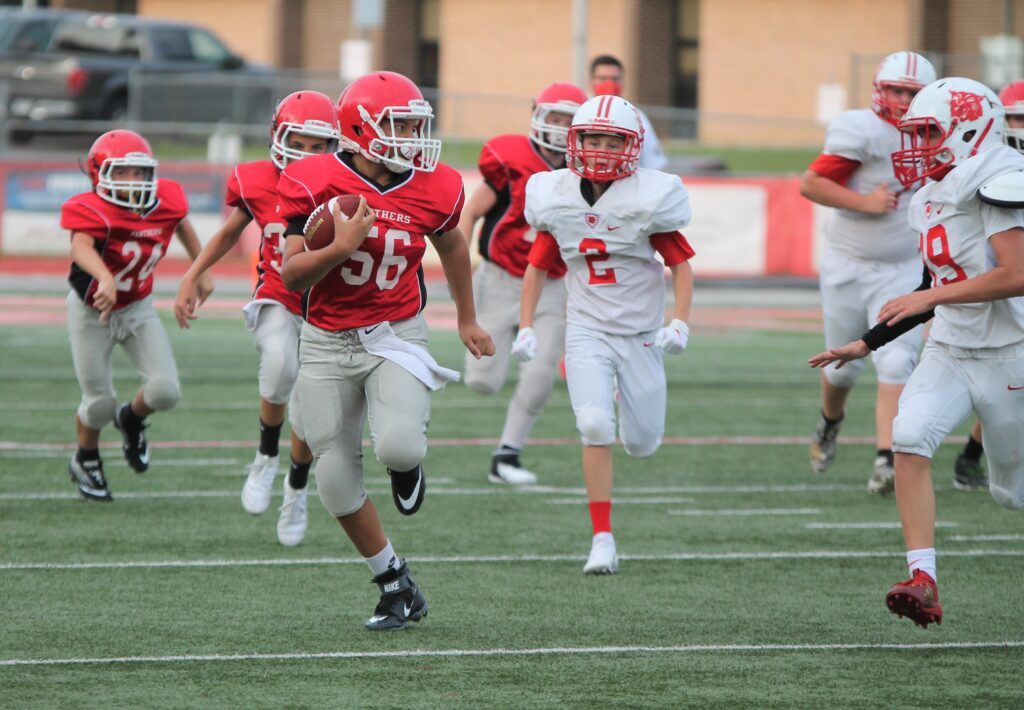 By PHILIP SEATON
The Heber Springs Panthers dropped a 22-14 decision to Harding Academy on Thursday in the season opener for the seventh-grade squad at Panther Stadium.
Heber Springs (0-1) led 14-6 after Seth Dudeck returned a Wildcat fumble 26 yards for touchdown with 12:42 to play in the contest, but Harding Academy scored 16 straight to pull out the win.
The Panthers struck first as Jacob Haskett scored on a 10-yard run with 11:29 to play in the first half. Dyce Young plunged over for the 2-point conversion and Heber Springs led 8-0.
Harding Academy answered at the 6:53 mark of the first stanza with a 53-yard run by quarterback Cam Pryor to make it 8-6, after the Panthers stopped the 2-point conversion.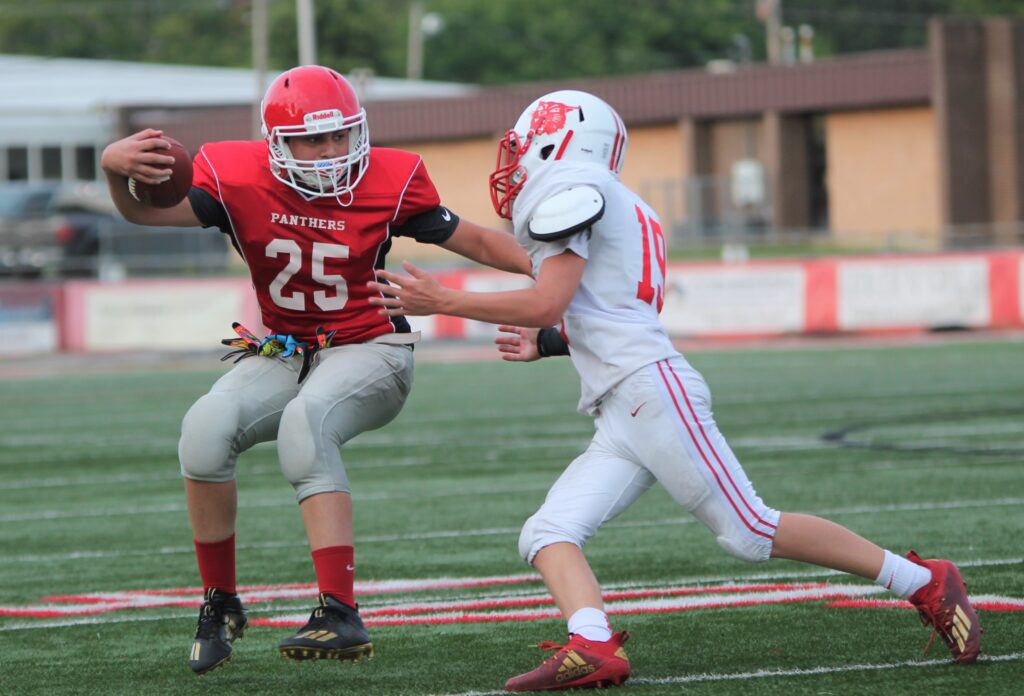 Heber Springs moved the ball deep into Wildcat territory late in the first half as a 22-yard run by Young and a 41-yard pass play as Emmett Dwyer connected with Cooper Holmes, but the drive ended when Harding Academy's Jack Roberts intercepted the Panthers pass attempt at the Wildcat 8 with 37 seconds left in the half.
Heber Springs' first drive of the second half also got deep into Wildcat territory after a 28-yard run by Haskett and an 18-yard reception by Holmes, but another interception stopped the drive. A couple plays later, Dudeck picked up the loose Wildcat football and rushed in for what would be the Panthers final score.
Harding Academy would tie the game with 8:01 left to play on an 83-yard run by Roberts and the 2-point run by Pryor.
The Wildcats would score the go-ahead touchdown with 1:55 to play on a 36-yard run by Pryor. Roberts added the 2-point run to set the final score.
Heber Springs will return to action on Thursday when they travel to Dover.