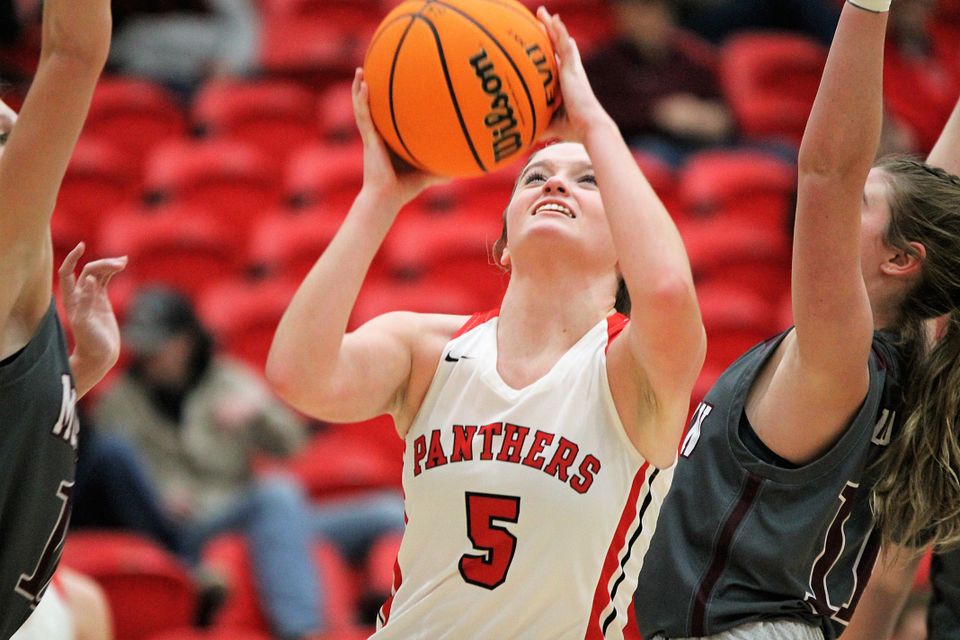 HEBER SPRINGS – Heber Springs was held to five points in the first and four quarters and fell to Morrilton, 46-24, in 4-4A senior girls action.
The Panthers were held scoreless in the first quarter but was able to hold the Devil Dogs to six points in the same time frame.
The two teams battled in the second quarter with 10 points each as Heber Springs got points from four players (Molly Smith, Jaylea Hooten, Hope Turney and Sophie Stone).
Hooten would make the front end of a one-and-one before adding a three-point play to pull the Panthers to within a basket at 16-14 with 4:37 left in the third quarter.
Morrilton would answer with a 7-0 run over the next 1:26 on a pair of baskets by Cheyanne Kemp and a 3-pointer by Grace Brown.
A Hooten field goal and a Madison Clemons 3-pointer would keep Heber Springs close to start the fourth quarter trailing, 29-19.
Morrilton would outscore the Panthers, 17-5, in the fourth quarter to take control.
Morrilton, which has won 12 out of its last 13, improves to 12-3 overall and 2-0 in the 4-4A.
Heber Springs fell to 10-6 overall and 0-2 in conference. The Panthers will travel to Dardanelle (2-9, 1-2) looking for their first conference win. The Sand Lizards have lost four straight.
HEBER SPRINGS SCORING (24): Hope Turney 1, Madison Clemons 3, Jaylea Hooten 12, Sophie Stone 6, Molly Smith 2
MORRILTON SCORING (46): Knyah Clemons 2, Cheyanne Kemp 17, Grace Brown 13, Jennifer Hartman 2, Kamryn Reel 8, Johnna Brockman 2, Jeniah Johnson 2.