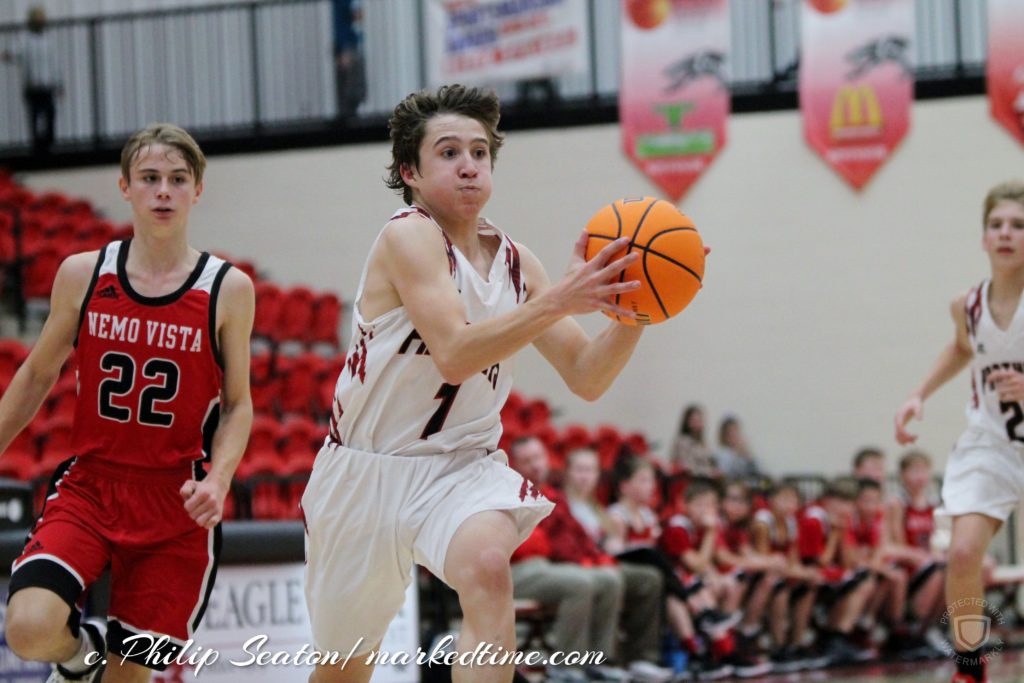 November 13, 2019
MARSHALL – The Heber Springs Junior Panthers captured their first win of the young season with a 54-50 victory over Yellville-Summit in the consolation bracket of the Marshall Junior High Tournament on Wednesday.
Eli Riggs paced Heber Springs (1-2) with 14 points, including 6-of-6 from the free-throw line. Conner Riddle also finished in double figures with 11 points as every play on the Panther roster scored in the contest.
Heber Springs led 27-18 at the half and 40-27 at the end of three quarters before holding off a late Yellville-Summit charge.
Heber Springs scoring (54): Riggs 14, Riddle 11, Wyatt Winchester 6, Luke Greenwald 5, Ladd Choate 5, Bent McClain 4, Xander Lindley 2, Hud Haggard 2, Maddox Reed 2, Bauer Pruitt 2, Easton Cusick 1.
Yellville-Summit scoring (50): Howell 25, Majesty 12, Purdom 8, Keiten 2, Teel 1.