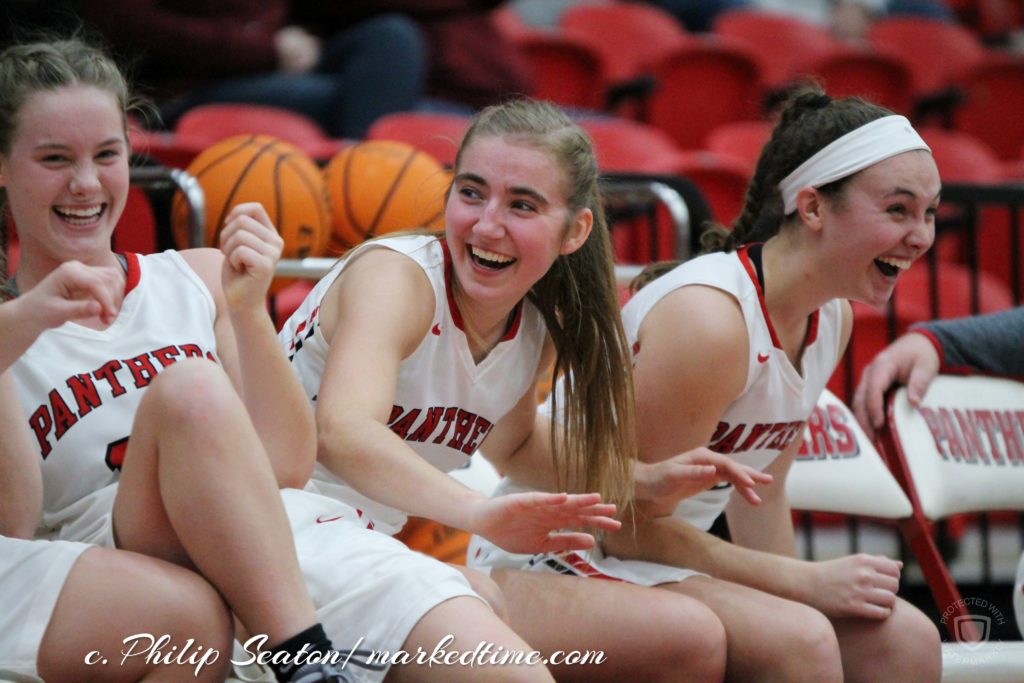 November 12, 2019
Heber Springs opened up early against a short-handed Nemo Vista in claiming a 55-31 season-opening victory in senior girls action Tuesday night at the Panther Den.
Nemo Vista (1-6) was playing without starter Kaylee Harrington, who was sitting because of an injury, forcing the Red Hawks to play with only five players.
Heber Springs (1-0) took advantage outscoring Nemo Vista 21-6 in the opening quarter and 17-6 in the second to hold a 38-12 advantage at the half.
Ellie Riddle and Ashley Spanel paced the Panthers with 14 and 13 points each, all coming in the first half as coach Jamey Riddle emptied his bench in the second half.
Heber Springs finished with nine 3-pointers in the win.
Kassidy Barnes paced the Red Hawks with 15 points, including four 3-pointers.
Heber Springs is off until Tuesday when the Panthers host South Side Bee Branch at the Panther Den. The junior boys "b" team will start things off at 4 p.m. followed by the junior girls, junior boys and then the senior girls contest.
Heber Springs scoring (55): Ellie Riddle 14, Ashley Spanel 13, Jillian Herring 8, Claudia Newberry 7, LiLi Chaney 6, Hailey Bresnahan 4, Libby Stutts 3
Nemo Vista Scoring (31): Kassidy Barnes 15 Mary Davies 7, Kate Davies 5, Tristah Andrews 4.
PANTHER VIDEO CLIPS
By BILLY SMALLWOOD