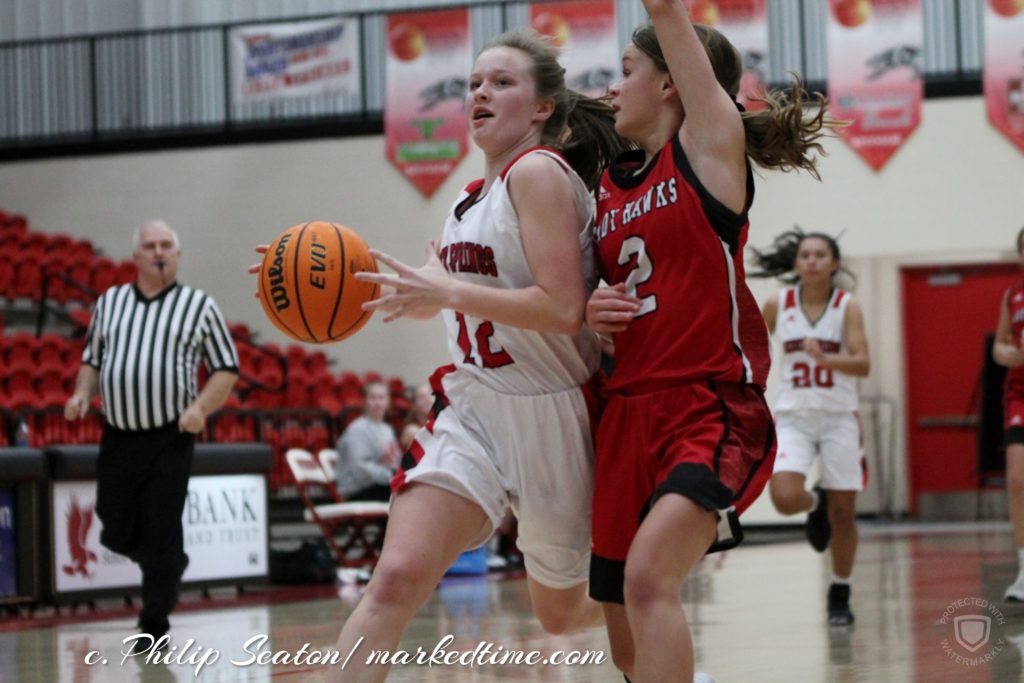 November 12, 2019
The Heber Springs junior girls basketball team won its home opener 33-27 over Nemo Vista Tuesday night at the Panther Den.
Freshman Jaylea Hooten finished with 12 points to helping lead Heber Springs (2-0) to win as the Panthers led 18-10 at the half and 24-21 at the end of the third quarter.
Sophia Stone also finished in double figures for Heber Springs with 11 points.
Heber Springs was 9 of 13 from the free-throw line on the night.
Heber Springs scoring (33): Hooten 12, Stone 11, Hope Turney 3, Madison Clemons 3, Rylee Harrod 2, Riley Bailey 2.
Nemo Vista scoring (27): Peebles 15, Freeman 4, Barclay 4, D. DeSalvo 2, Eller 2
On Saturday, Heber Springs opened it's season with a 27-16 victory over Greenbrier at the Marshall Junior High Tournament.
Hooten led the Panthers in scoring in that contest too finished with 13 points, including five-of-six from the free-throw line.
Heber Springs led 11-4 at the half and 17-12 at the end of three quarters of play.
Heber Springs scoring (27): Hooten 13, Cristina Garcia 3, Bailey 3, Stone 2, Turney 2, Harrod 2.
Greenbrier scoring (16): Ashlynn Newton 8, Brooklyn Whitmire 4, Joja Jerry 2.