November 16, 2018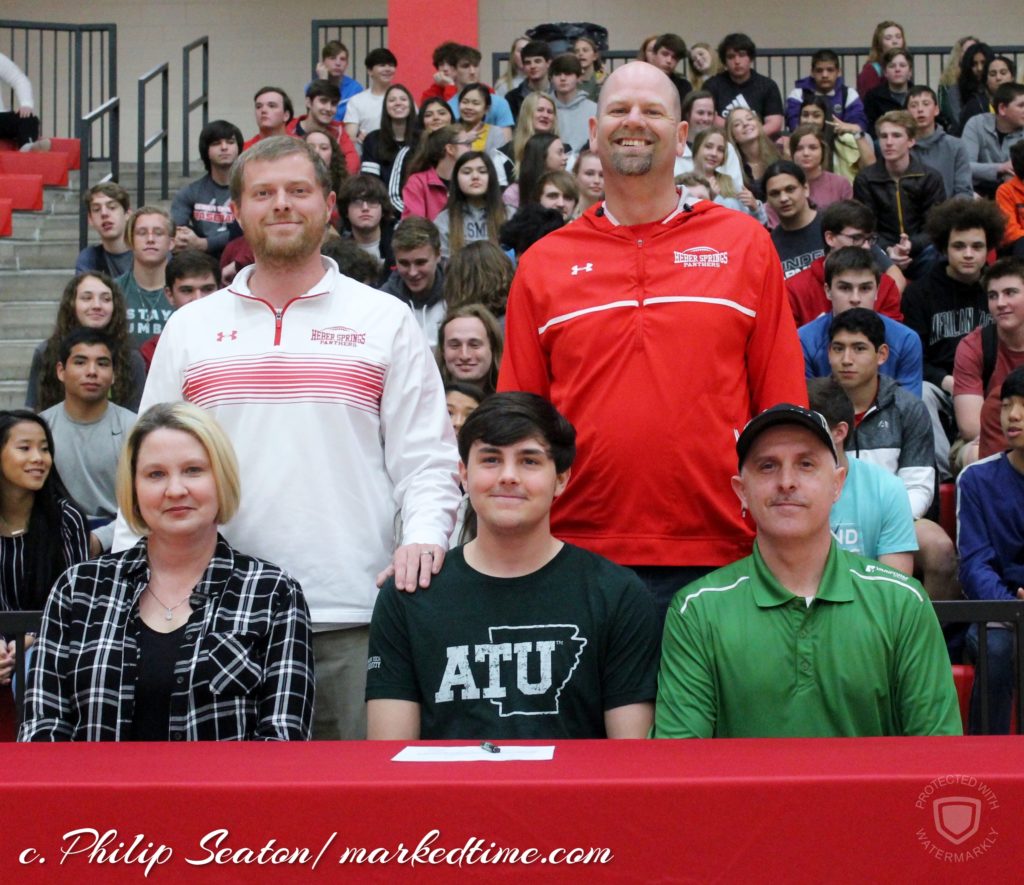 Heber Springs senior kicker Julian Cameron closed out his high school career by kicking 100 consecutive Point After Touchdowns without a miss.
He finished his Sophomore season by hitting 11 straight, and was a perfect 40 of 40 his junior year and a perfect 36 of 36 this season. He finished his senior campaign hitting a perfect 49 out of 49.
On October 12, against Bald Knob at Panther Stadium, Julian tied and then broke the state record of 75 consecutive without a miss. The previous state record belonged to Springdale's Alex Tejada, who connected on 75 straight without a miss during the 2004 and 2005 seasons. North Little Rock's Savanna Milton followed that with 68 straight.

Cameron's career on Extra Points: 128 of 132 (97 percent)
Cameron's only kicked miss was on Sept. 23, 2016, at Lonoke
Cameron's PAT kicks were blocked twice against Baptist Prep on Oct. 14, 2016, and once the next week on Oct. 21, 2016, at Southside Batesville.
(Note: Blocked kicks are scored as missed PAT kicks. Source for Tejada's information the Arkansas Activities Association 2018-2019 Record Book and the Springdale Morning News. Source for Milton's information, the Arkansas Activities Association 2018-2019 Record Book)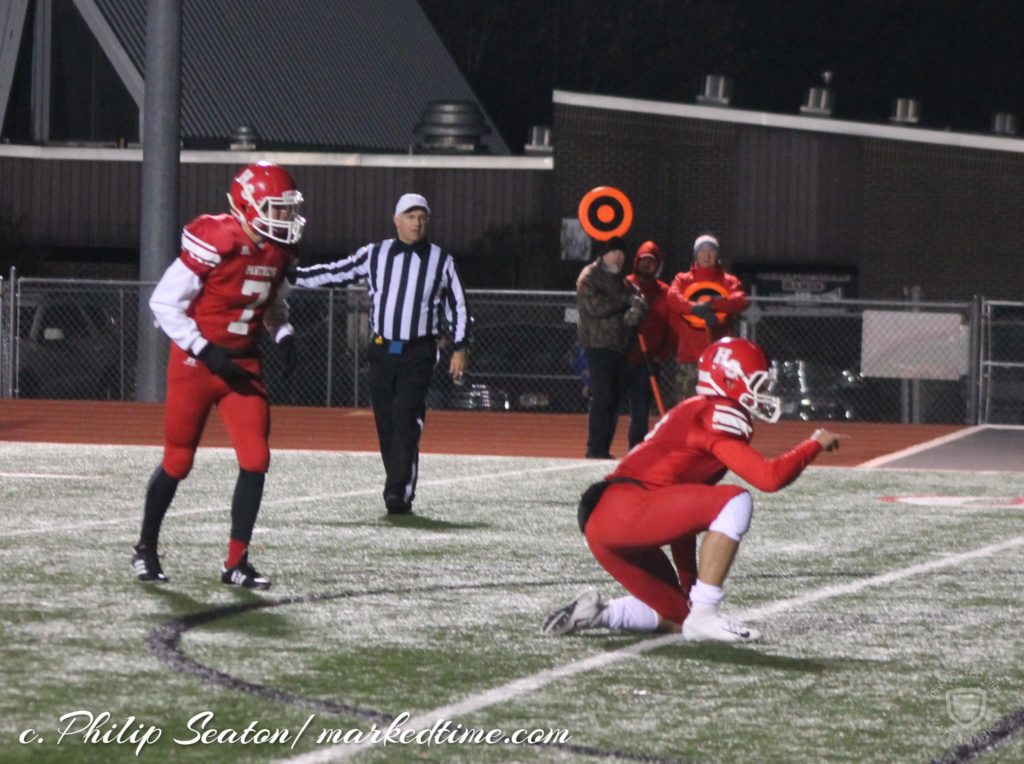 State Records
Most Consecutive Extra Points Made Without A Miss (Career)
Extra-Point Percentage (Season) – 2017 (40 out of 40) (Tied)
Extra-Point Percentage (Season) – 2108 (49 out of 49) (Tied)
Also
Extra-Point Percentage (Career) – 4th in State History (128 of 137) (97 percent)
Extra Points Made (Game) – 2016 against Stuttgart – 8 (5th most)
Julian Cameron PAT KICKS
2018
August 31 at Clinton (4/4)
September 7 vs. Greenbrier (1/1)
September 14 at Harding Academy (3/3)
September 21 at Lonoke (4/4)
September 28 vs. Stuttgart (3/3)
October 5 at Central Arkansas Christian (6/6)
October 12 vs. Bald Knob (6/6)
October 19 at Southside Batesville (3/3)
October 26 at Riverview (6/6)
November 2 vs. Little Rock Mills (5/5)
November 9 vs. Pocahontas (4/4)
November 16 at Rivercrest (4/4)
Season: 49 out of 49 (100 percent)
2017
September 1 vs. Clinton (2/2)
September 8 at Greenbrier (3/3)
September 15 vs. Harding Academy (5/5)
September 22 vs. Lonoke (5/5)
September 29 at Stuttgart (1/1)
October 6 vs. Central Arkansas Christian (4/4)
October 13 at Baptist Prep (5/5)
October 20 vs. Southside Batesville (2/2)
October 27 vs. Riverview (2/2)
November 3 at Helena-W. Helena Central (3/3)
November 10 at Gravette (7/7)
November 17 at Gosnell (1/1)
Season: 40 out of 40 (100 percent)
2016
September 2 at Clinton (2/2)
September 9 vs. Greenbrier (5/5)
September 16 at Harding Academy (0/0)
September 23 at Lonoke (4/5) #
September 30 vs. Stuttgart (8/8)
October 7 at Central Arkansas Christian (5/5)
October 14 vs. Baptist Prep (2/4) *
October 21 at Southside Batesville (2/3) ^
October 28 at Riverview (6/6)
November 4 vs. Helena-WH Central (4/4)
Novmber 18 vs. Shiloh Christian (1/1)
Season: 39 out of 43 (90.7 percent)
# – Missed Kick
* – Made First Attempt, second and third attempts blocked
^ – Third attempt blocked, last miss of career