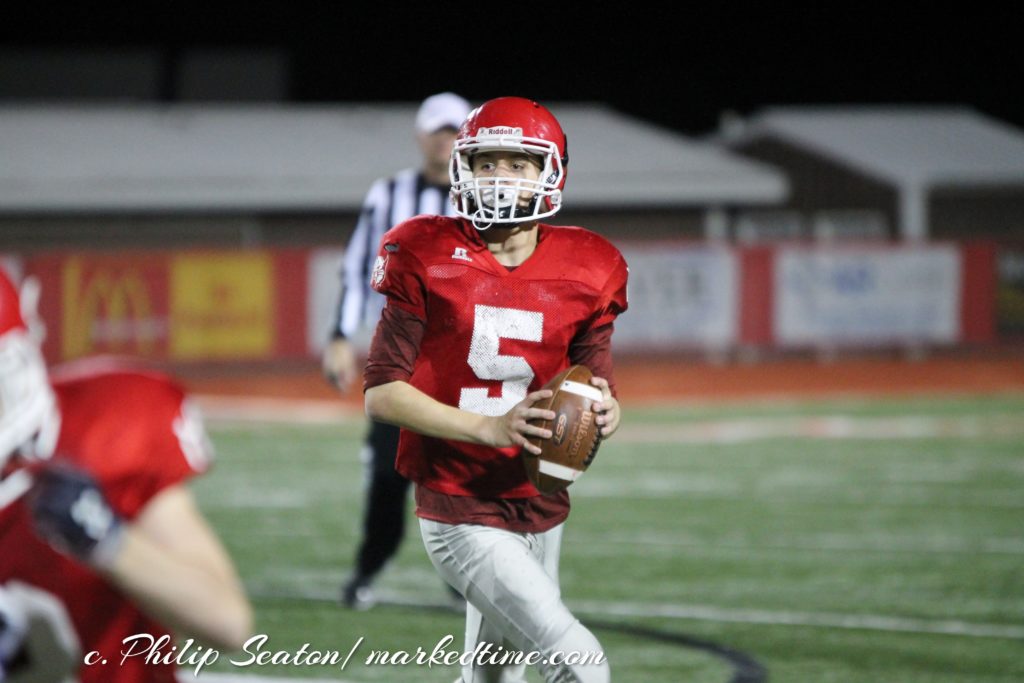 October 29, 2019
Koby Teeter rushed six times for 186 yards and a touchdown in leading Riverview to a 38-8 victory over Heber Springs Tuesday night at Panther Stadium.
Teeter scored his touchdown on a 91-yard jaunt in the first quarter. Raider quarterback Harley Sawtelle was 8-of-10 passing for 136 yards and three touchdowns in the win. Riverview lead 16-0 at the end of the first quarter and 24-0 at the half.
Heber Springs trailed 32-0 at the end of three quarters before finally getting on the board in the final stanza when Xander Lindley raced 60 yards for a Panther score. Conner Riddle completed a pass to Lindley for the 2-point conversion with 7:31 to play.
Lindley paced Heber Springs on the ground with 78 yards on four attempts. Ryan Bommarito ran the ball 12 times for 45 yards.
The Panthers finished their season with a 2-6 mark.
HEBER SPRINGS COACH CHASE ROBERTS ON GAME, SEASON
HEBER SPRINGS RUN OUT