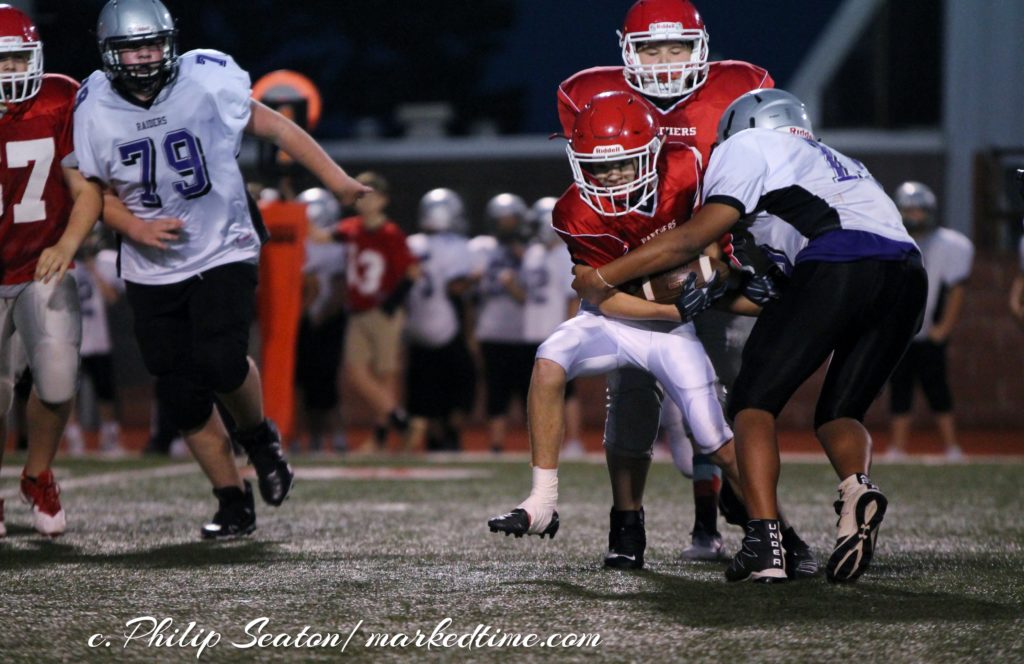 October 29, 2019
The Heber Springs seventh-grade football team finished with a winning record with a 14-0 victory over Riverview Tuesday night at Panther Stadium.
Heber Springs got on the board late in the first half as Liam Buffalo connected with Ty West for a 17-yard touchdown. Buffalo ran in the 2-point conversion to make it 8-0 with 9.6 seconds left in the first half.
The Panthers added another touchdown with 7:03 left in the contest when Buffalo connected with Harper Jones on a short screen pass and Jones did the rest weaving his way past several Raider defenders for a 53-yard touchdown to set the final score.
Heber Springs finished the season with a 5-3.
PANTHER CLIPS