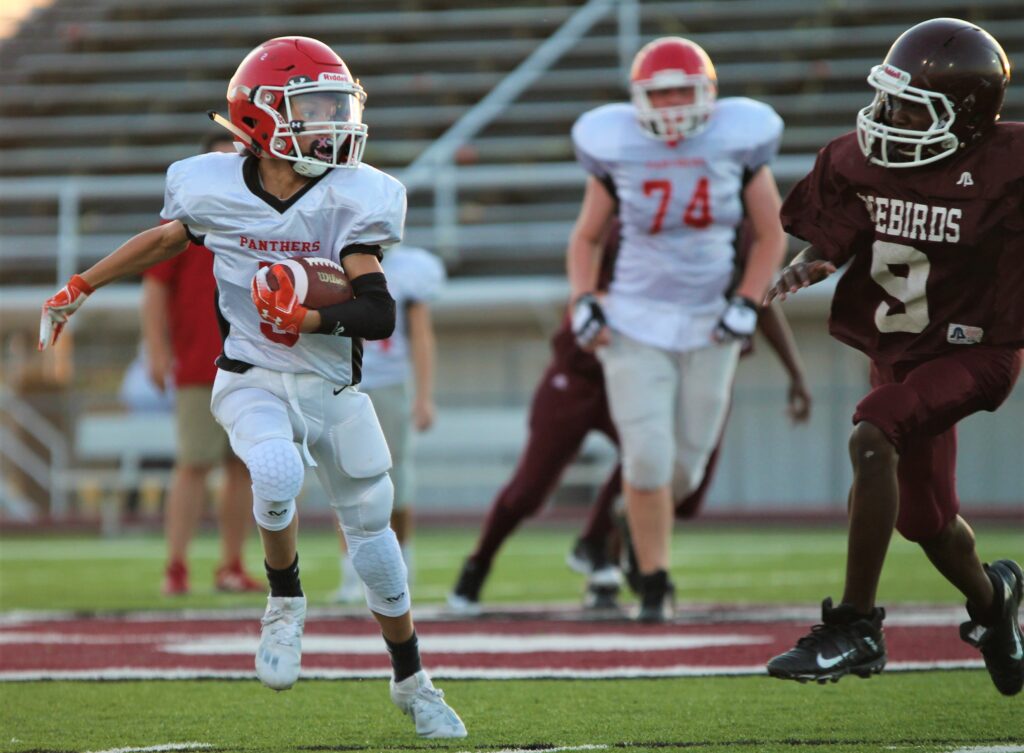 By PHILIP SEATON
STUTTGART – The Heber Springs 7th-Grade Panthers improved to 3-1 on the season with an 8-0 win over Stuttgart on Thursday.
The Panther Cubs got all of the points they would need on their first possession of the game. After forcing Stuttgart to a three-and-out on defense, Heber Springs took over possession in their own territory before Eli Buffalo broke off a 30-yard run to put the ball at the Stuttgart 25. Two plays later, Emmett Dwyer connected with Lucas Garcia for a 25-yard touchdown pass to make it 6-0 with 16:37 left in the first half. Dwyer connected with Buffalo for the 2-point conversion.
Heber Springs' threatened to score again in the second half after Seth Dudeck picked off a Stuttgart pass attempt near midfield, but the Panther Cubs were unable to score.
Heber Springs' returns to action on Thursday when they host Central Arkansas Christian at Panther Stadium. Kickoff is set for 5:30 p.m.