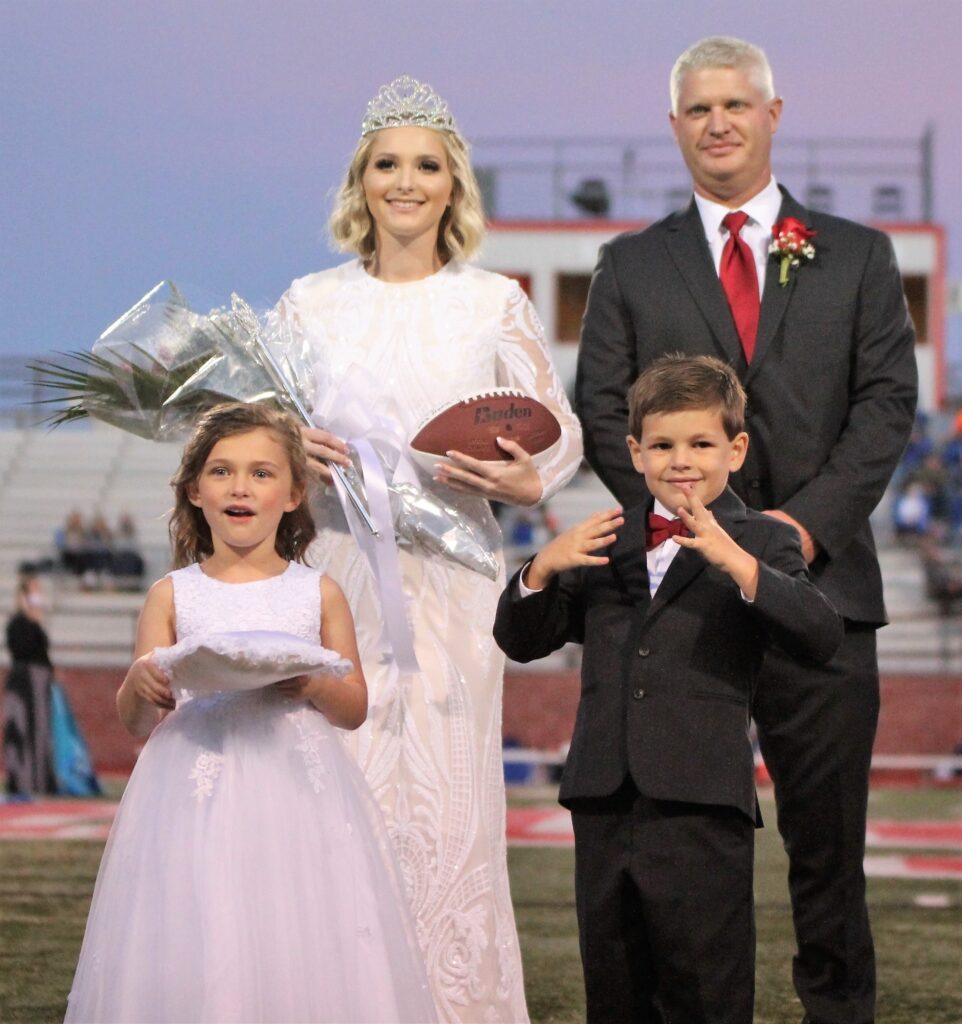 By LARRY "SCOOP" McCARTY
A tale of two halves best described Friday's 2-4A Conference football game between Bald Knob and Heber Springs at Panther Stadium.
The Panthers (0-4 conference, 1-6 overall) led 7-0 at halftime, but the Bulldogs (2-2 conference, 5-3 overall) dominated the second half for a 35-15 win and spoiled Heber Springs' homecoming.
Bald Knob scored touchdowns after four Heber Springs turnovers and outgained the Panthers, 238-92 in the second half. The Panthers compiled 61 of their 92 yards during the second half on the final possession, which ended with a touchdown.
Heber Springs had six turnovers for the game — four interceptions and two fumbles, including an onside kickoff. The Bulldogs finished with a 341-203 advantage in total offense.
"Bald Knob beat us on the line of scrimmage," Heber Springs coach Todd Wood said. "They knew that they could run the ball against us, which opened up their passing game. We couldn't move the ball in the second half."
Bald Knob quarterback Leason Pierce completed 13-of-23 passes for 156 yards and three touchdowns. Pierce was only 2-of-6 passing for 24 yards in the first half.
"The defense played well in the first half," Wood said. "Bald Knob's size on the line wore us down in the second half."
Heber Springs held Bald Knob to 1-of-6 third-down conversions in the first half. The Bulldogs turned the tables in the final two quarters by converting 5-of-7 third-down plays.
The Panthers had 3-of-6 third down conversions in the first half and 3-of-5 in the second half. Heber Springs was 2-of-2 during its final scoring drive.
Bald Knob was successful on 2-of-8 fourth down plays, while the Panthers were 0-of-4.
"Our guys were still trying to keep battling," Wood said. "The big issue were the turnovers and not adjusting to quick changes. We must learn how to fight through that. You can't win games with that many turnovers."
Heber Springs quarterback Matthew Cook completed 13-of-27 passes for 91 yards with four interceptions. Nathan McKee caught seven passes for 38 yards. Diego Rubio had 35 yards rushing on eight carries and scored one touchdown.
"We had a good drive on our first possession of the game," Wood said. "Cook was playing with a lot of confident, but all of the sudden, he gets pressured by Bald Knob's defense. Matthew looked at things he didn't need to be looking at. We got to help him correct that. I need to figure out what we need to do to help him do his job better. The first drive was nice, but we didn't have much success for the rest of the game."
Heber Springs drove 51 yards on nine plays following the opening kickoff. Cook connected on a 16-yard pass to Easton Cusick, Rubio ran for 10 yards and McKee caught a 13-yard pass for a first-and-goal at the Bald Knob 8-yard line.
Two plays later, Cook scored on a 2-yard carry with 8:51 left in the first quarter. Gus Hannah kicked the extra point for the 7-0 lead.
Bald Knob's only first-half scoring threat came on its final possession. The Bulldogs drove from their 31 to the Panther 20-yard line. Bald Knob's Marcus McGahee missed a 37-yard field goal on the final play as Heber Springs led 7-0 at halftime.
Michael Wingo intercepted a Cook pass and set up Bald Knob's first touchdown during the third quarter. The Bulldogs needed six plays to go 39 yards with Wingo scoring on a 24-yard run. McGahee kicked the extra point to tie the game at 7-7 with 5:23 left.
Bald Knob regained possession on a sack of Cook, who fumbled, and the Bulldogs recovered at the Heber Springs 20-yard line. Pierce completed the short drive by passing 13 yards to Wingo for the touchdown. McGahee added the conversion for the 14-7 lead.
The Bulldogs recovered an onside kickoff and later scored their third touchdown of the third quarter. Dane Lindsey caught a 19-yard pass from Pierce, increasing the lead to 20-7 going into the fourth quarter.
"We knew the onside kick was coming and practiced on it during the week," Wood said. "You have to be aware where you are on the field and what you need to do in that situation. Bald Knob executed, and we didn't."
Bald Knob scored two more touchdowns in the fourth quarter. Pierce passed 38 yards to Josh Clark for a score with 10:46 to go. Clark had a 6-yard touchdown run with 4:27 left.
McGahee ran for a 2-point conversion and then kicked an extra point, increasing Bald Knob's lead to 35-7.
Jackson West capped a 10-play, 59-yard drive for the Panthers scoring on a 3-yard carry with 24 seconds to play. Hannah ran for the 2-point conversion.
Heber Springs will seek to rebound at Southside Batesville on Friday.
"Southside is another good team that has a big line and likes to runs the ball," Wood said. "We must find a way to keep our defense from playing most of the time on the field and get the offense going. We took a step backwards against Bald Knob. We need to find out what we did wrong and fix it by Friday."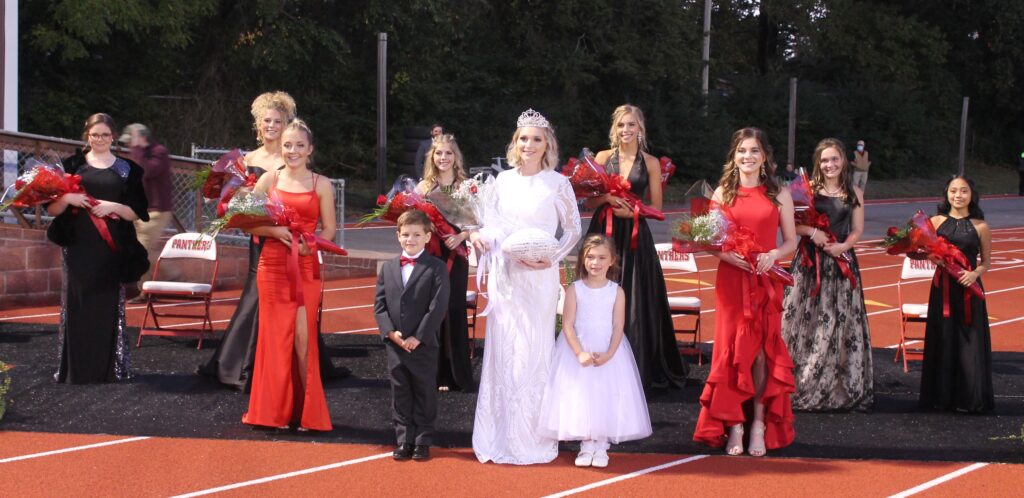 GAME STATS
SCORING   
Bald Knob (4-3, 2-2)      0  0  20  15 - 35
Heber Springs (1-6, 0-4)  7  0   0   8 - 15
FIRST QUARTER   
Heber Springs, Matthew Cook 2-yard run (Gus Hannah kick), 8:57
THIRD QUARTER   
Bald Knob, Michael Wingo 3-yard (Marcus McGahee kick), 5:22
Bald Knob, Leason Pierce to Wingo 13-yard pass (McGahee kick), 3:20
Bald Knob, Pierce to Dane Lindsey 19-yard pass (kick failed), 1:06
FOURTH QUARTER 
Bald Knob, Pierce to Josh Clark 38-yard pass (McGahee run), 10:46
Bald Knob, Clark 6-yard run (McGahee kick), 4:27
Heber Springs, Jackson West 3-yard run (Hannah run), 28.4

TEAM STATS   
First Downs by Rush: Heber Springs 5, Bald Knob 11
First Downs by Pass: Heber Springs 8, Bald Knob 5
First Downs by Penalty: Heber Springs 0, Bald Knob 1
Total First Downs: Heber Springs 13, Bald Knob 17
Third-Down Conversions: Heber Springs 6/11, Bald Knob 6/13
Fourth-Down Conversions: Heber Springs 0/4, Bald Knob 1/6
Red-Zone Conversions: Heber Springs 2/2, Bald Knob 4/5
Time of Possession: Heber Springs 18:21, Bald Knob 29:39
Fumbles/Lost: Heber Springs 3/2, Bald Knob 0/0
Turnovers: Heber Springs 6, Bald Knob 0     
Points Off Turnovers: Heber Springs 0, Bald Knob 27
Penalties: Heber Springs 4/53, Bald Knob 5/34
Rushing: Heber Springs 24/67/2.8, Bald Knob 43/185/4.3
Passing: Heber Springs 17/31-136-0/4, Bald Knob 13/23-156-3/0
Plays/Total Offense/YPP: Heber Springs 41/203/5.0, Bald Knob 66/341/5.2 
Sacks/Yards Lost: Heber Springs 1/8, Bald Knob 2/7
Punts: Heber Springs 2/43/21.5, Bald Knob 0/0
Inside 20: Heber Springs 0, CAC 0

INDIVIDUAL STATS   
OFFENSE     
RUSHING: Heber Springs, Diego Rubio 8/35, Jackson West 6/16/1, Matthew Cook 8/11/1, Easton Cusick 2/5. Bald Knob, Bradyn Cline 14/90, Josh Clark 10/62/1, Leason Pierce 8/25, Michael Wingo 6/14/1, Marcus McGahee 4/14, Team 1/(-6).
PASSING: Heber Springs, Matthew Cook 13/27-91-0/4, John McBroome 4/4-45-0/0. Bald Knob, Leason Pierce 13/23-156-3/0.
RECEIVING: Heber Springs, Nathan McKee 7/42, Easton Cusick 2/32, Austin Winchester 2/26, Dakota Farmer 2/19, Diego Rubio 2/5, Gus Hannah 1/11, Jackson West 1/1. Bald Knob, Dane Lindsey 5/36/1, Michael Wingo 3/17/1, Matthew Smith 2/32/1, Josh Clark 1/38/1, Gage Dismuke 1/24, Elijah Bradley 1/9.
TOTAL OFFENSE: Heber Springs, Matthew Cook 102, John McBroome 45, Diego Rubio 35, Jackson West 16, Easton Cusick 5. Bald Knob, Leason Pierce 181, Bradyn Cline 90, Josh Clark 62, Michael Wingo 14, Marcus McGahee 14, Team (-6). 
PUNT RETURNS: None
KICK RETURNS: Heber Springs, Nathan McKee 2/45, Diego Rubio 1/17. Bald Knob, Dane Lindsey 1/7, Hayden McAnelly 1/0.
FUMBLE RETURNS: Bald Knob, Travis Kersey 1/15
INTERCEPTION RETURNS: Bald Knob, Michael Wingo 2/24, Matthew Smith 1/21
ALL-PURPOSE YARDS: Heber Springs, Nathan McKee 87, Diego Rubio 57, Easton Cusick 37, Austin Winchester 26, Dakota Farmer 19, Jackson West 17, Matthew Cook 11, Gus Hannah 11. Bald Knob, Josh Clarke 100, Bradyn Cline 90, Michael Wingo 55, Matthew Smith 53, Dane Lindsey 43, Leason Pierce 25, Gage Dismuke 24, Marcus McGahee 14, Elijah Bradley 9.
SCORING: Heber Springs, Matthew Cook 6, Jackson West 6, Gus Hannah 3 (1/1 XPA). Bald Knob, Michael Wingo 12, Josh Clark 12, Dane Lindsey 6, Marcus McGahee 5 (4/5 XPA, 0/1 FGA. Missed 37).
DEFENSE    
PUNTS/YARDS/AVERAGE/INSIDE THE 20: Heber Springs, Matthew Cook  2/43/21.5 
SACKS/YARDS LOST: Heber Springs, Preston Roberson/Matthew Cook 1/8. Bald Knob, Travis Kersey 2/7
FUMBLE RECOVERIES: Bald Knob, Travis Kersey, Marcus McGahee
INTERCEPTIONS: Bald Knob, Michael Wingo 2, Matthew Smith 1, Josh Clark 1