Heber Springs Senior Girls Preview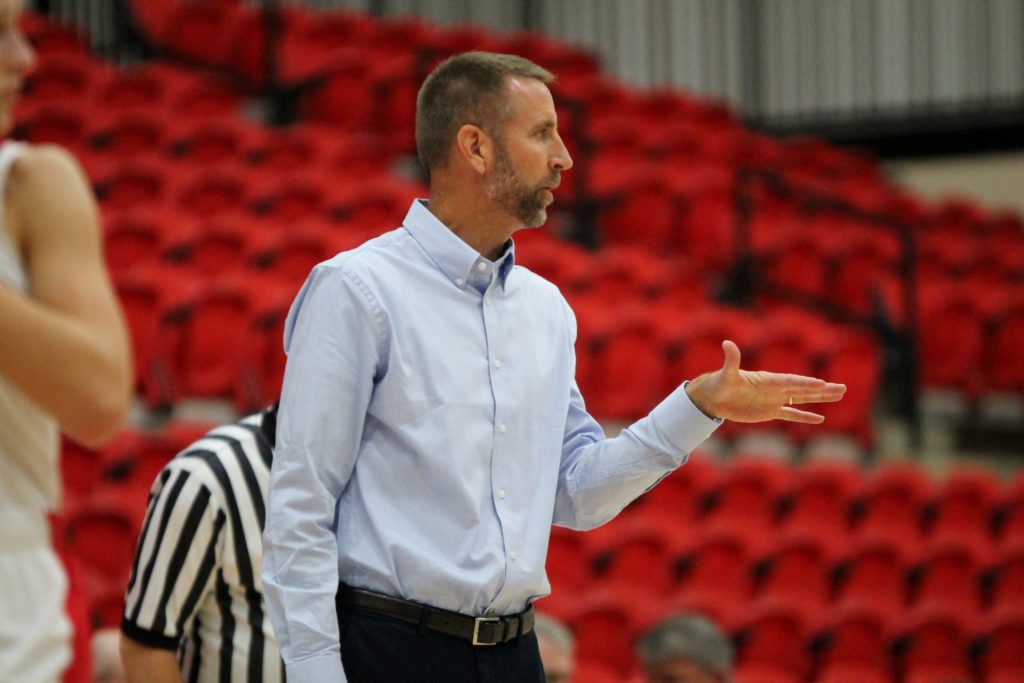 November 19, 2019
By LARRY "SCOOP" McCARTY
The Heber Springs senior girls started the basketball season with a bang with a 55-31 win against Nemo Vista at the Panther Den last week.
Heber Springs will begin a busy week with home non-conference games against South Side Bee Branch at 6 p.m. tonight and Riverview on Thursday.
HEBER SPRINGS LADY PANTHERS
COACH JAMEY RIDDLE
CONFERENCE 4A-4
LAST SEASON: 13-12, lost to Ozark in conference quarterfinals
KEY LOSSES: Jesslyn Johnson
RETURNING STARTERS: Libby Stutts, Jillian Herring, Ashley Spanel and Ellie Riddle
The Lady Panthers have plenty of experience with four returning starters –  Libby Stutts, Jillian Herring, Ashley Spanel and Ellie Riddle – and a fifth player – Claudia Newberry – who played a key role off the bench during the past two seasons.
"Those players' experience showed in the first game," Heber Springs head coach Jamey Riddle said. "They showed a lot of leadership and played with continuity on offense and played well on defense. They made good things happen."
Libby Stutts, who earlier signed to play for Lyon College next season, led the Lady Panthers in scoring last season and expected to be one of the top scorers this season.
"Claudia is like a fifth returning starter," Riddle said. "She played a lot of minutes during the past two seasons. Libby scored three points in the first game. That was one of many positives."
Ellie Riddle led the Lady Panthers with 14 points against Nemo Vista and Ashley Spanel scored 13 points.
"Libby and Jullian (who had 24 points in a senior night victory over Morrilton last season) will be two of our leading scorers in most games," Janet Riddle said. "We need seven to 10 points  a game from Claudia."
Heber Springs came within one win of qualifying for the regional tournament in each of the past two years. The coach said game experience will play an important role in the team's success.
"We lost by three points (44-41) to Ozark on the road at last year's conference tournament," Riddle said. "One of our goals is to make the regional tournament."
The coach said the team's depth will lead to more success.
"We got good production from Mary Shearer coming off the bench at post against Nemo Vista," Riddle said. "Hailey Bresnahan will give us depth at guard and post. LiLi Chaney is a very good defensive player. She will make good things happen and can make the other team play faster."
Olivia Norton and Brandy Meredith are two players to watch on the inside.
"They will provide good minutes throughout the season," Riddle said. "It was good to see all of the players playing well in the first game."
Heber Springs will play non-conference games against Clinton and White County Central, plus the Conway St. Joseph tournament before the conference opener at Dover on Dec. 10.
"We will play at Clinton before the Thanksgiving break," Riddle said. "The St. Joseph's tournament will have a lot of good competition. We will use those non-conference games to work on different defenses and putting players in the best places on the court."
Riddle believes the team is capable of finishing among the top half of the conference standings and make a run at the regional tournament.
"We need to play defense with more intensity," he said. "We are not the talest team, but rebounding will be important. That can separate you against your opponent. We need to limit possessions of the other team and push the ball fast up and down the court."
HEBER SPRINGS 2019-2020 SENIOR GIRLS SCHEDULE
November 12 - Heber Springs 55, Nemo Vista 31
November 19 - South Side Bee Branch
November 21 - at Riverview
November 26 - at Clinton
December 2 - at Conway St. Joseph Tournament
December 10 - at Dover ^
December 13 - at Marshall
December 16 - at White County Central
December 20 - Ozark ^
December 26 - Cowboy Chevrolet Holiday Classic
December 27 - Cowboy Chevrolet Holiday Classic
December 28 - Cowboy Chevrolet Holiday Classic
January 7 - Pottsville ^
January 9 - at Newport
January 14 - Dardanelle ^
January 17 - at Clarksville ^
January 21 - Morrilton ^
January 24 - Dover ^
January 28 - at Pottsville ^
January 31 - at Ozark ^
February 4 - at Dardanelle ^
February 11 - at Morrilton ^
February 14 - Clarksville (Senior Night) ^
February 17 - 4A-4 District at Dardanelle

(^ - Denotes 4A-4 conference contest)