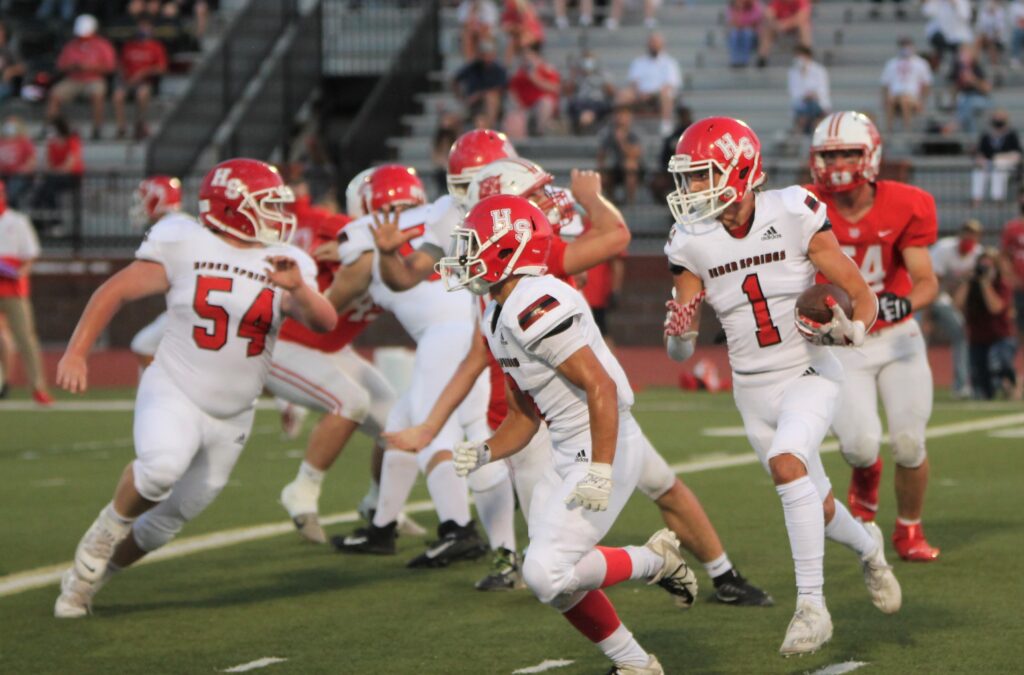 By PHILIP SEATON
For the second week in a row, Heber Springs trailed at the half, 45-0, and ended up falling, 45-6.
This time it was at top-ranked and defending 3A state champion Harding Academy Friday night.
Like in week 1, turnovers cost the Panthers early leading to a short field for the opponent. Heber Springs (0-2) fumbled twice and had pass attempts intercepted as Harding Academy (2-0) had eight first-half possessions with seven of those inside the Panther 50 and six inside the Panther the Panther 38.
"Same story second week in a row," first-year Heber Springs coach Todd Wood said. "(When) you play a good team, you can't give opportunities to a good team because they are going to take benefit from it.
"So that's the second week in a row you give the ball over real quick in the game, you can't do that against teams that are going to take full advantage of it immediately."
The Panthers turned the ball over on their first three possessions and trailed 21-0 with 3:17 left in the first quarter.
"We are going to have to start learning how to secure the ball a little bit better and start getting our offense to move the ball down the field a little bit," Wood said of the turnovers. "But we'll work on it."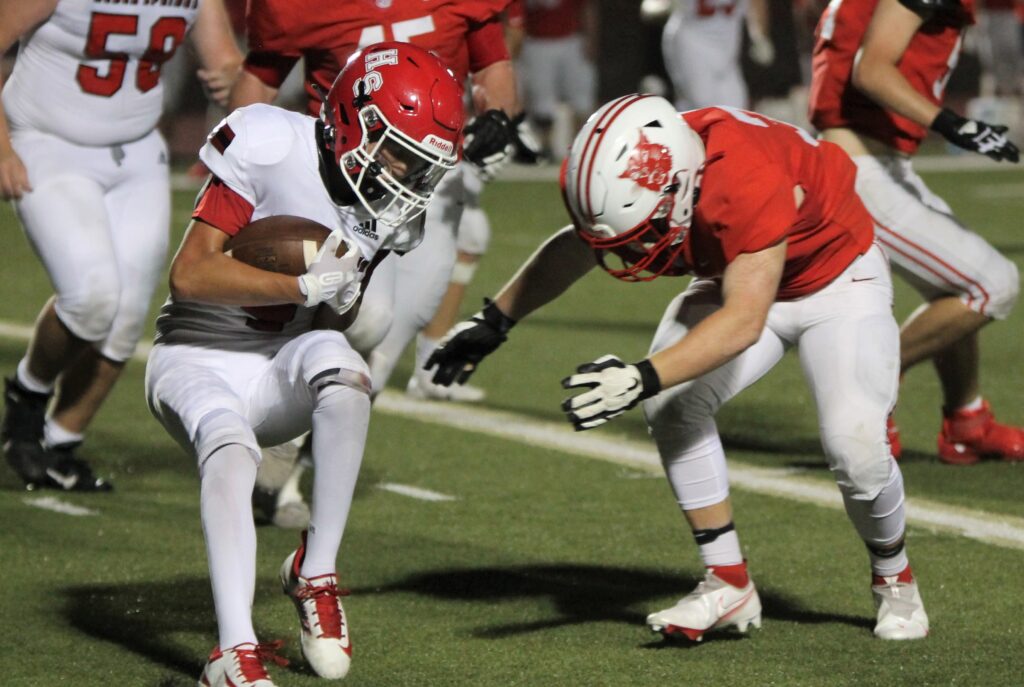 The Panthers had their best drive of the first half on their next possession moving from their own 20 to the Wildcat 26 before the drive stalled on fourth down with 34 seconds left in the opening quarter. An 18-yard run by Matthew Cook, a 7-yard run on fourth down by Hunter Kent and an 18-yard pass play as John McBroome connected with Easton Cusick highlighted the Heber Springs drive.
"I have said this multiple times we didn't have spring ball," Wood said. "We didn't have summer ball so these first three weeks are our spring ball and we are still trying to figure out our identity.
"We are still trying to figure out who is going to play where,"
The last time a Panther football team has been shutout was on Oct. 18, 2013, in a 35-0 setback at Newport — a streak of 73 consecutive games with at least a touchdown, and that streak was extended in the second half on the Panthers first possession.
With a continuous running clock because of the Arkansas Activities Association Sportsmanship Rule, Heber Springs forced the Wildcats to a three-and-out on defense before taking over at the Wildcat 46 with 9:01 to play in the third quarter.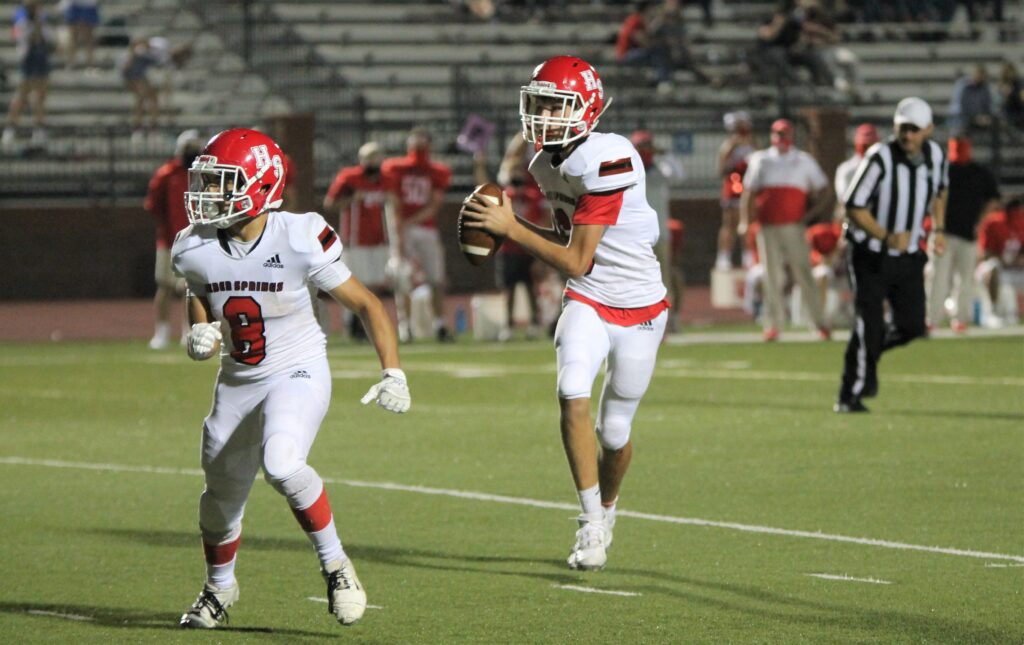 Sophomore quarterback Conner Riddle led the Panthers on a 10-play drive that senior running back Diego Rubio capped off with a 1-yard run with 2:32 left in the quarter. The 2-point attempt failed. Sophomore running back Kenan Sneed carried twice for 14 yards on the drive while sophomore transfer receiver Isaac King had three receptions for 29 yards.
"We've got some things to correct," Wood said. "We've got some guys that are going to have to step up to play some positions that they need to be ready to play. We are getting ready to make some changes."
Heber Springs, which has lost eight consecutive regular season nonconference contests, hosts Dover and former interim Panther coach Will Cox Friday night at Panther Stadium in the final nonconference contest for the Panthers.
"I told them we are playing for week 4," Wood said, "that's what gets us into November and December, and so that's what we are trying to do is get into week 4 make sure everything's place and all the little mistakes are taken care of so in week 4 we are ready to play some real football. "
GAME STATS
SCORING 
Heber Springs (0-2)     0   0  6  0 -   6
Harding Academy (2-0)  21  24  0  0 -  45 
FIRST QUARTER 
Harding Academy - Andrew Miller 25-yard run (Kyle Ferrie kick), 8:37
Harding Academy - Miller 5-yard run (Ferrie kick), 6:06
Harding Academy - Caden Sipe to Ty Dugger 5-yard pass (Ferrie kick), 3:17
SECOND QUARTER 
Harding Academy - Sipe to Landon Koch 28-yard pass (Ferrie kick), 10:47
Harding Academy - Sipe to Miller 33-yard pass (Ferrie kick), 9:41
Harding Academy - Ferrie 44-yard field goal, 5:53
Harding Academy - Miller 4-yard run (Ferrie kick), 4:16
THIRD QUARTER 
Heber Springs - Diego Rubio 1-yard run (pass field), 2:32
TEAM STATS 
First Downs by Rush: Heber Springs 4, Harding Academy 8 
First Downs by Pass: Heber Springs 3, Harding Academy 7 
First Downs by Penalty: Heber Springs 1, Harding Academy 0
Total First Downs: Heber Springs 8, Harding Academy 15
Third-Down Conversions: Heber Springs 2/3, Harding Academy 1/2  
Fourth-Down Conversions: Heber Springs 2/3, Harding Academy 1/2
Red-Zone Conversions: Heber Springs 1/1, Harding Academy 3/3  
Time of Possession: Heber Springs 26:29, Harding Academy 21:31
Fumbles/Lost: Heber Springs 5/2, Harding Academy 2/0 
Turnovers: Heber Springs 4, Harding Academy 0     
Points Off Turnovers: Heber Springs 0, Harding Academy 28 
Penalties: Heber Springs 4/25, Harding Academy 1/5 
Plays/Total Offense/YPP: Heber Springs 56/189/3.4, Harding Academy 44/259/5.9
Rushing: Heber Springs 28/98/3.5, Harding Academy 25/115/4.6
Passing: Heber Springs 15/28-91-0/2, Harding Academy 10/19-154-3/0
Sacks/Yards Lost: Heber Springs 0/0, Harding Academy 0/0
Punts: Heber Springs 3/61/20.3, Harding Academy 2/57/28.5
Inside 20: Heber Springs 0, Harding Academy 1

INDIVIDUAL STATS 
OFFENSE   
RUSHING: Heber Springs, Diego Rubio 8/32/4, Matthew Cook 5/31/6.2, Hunter Kent 3/14/4.7, Kenan Sneed 2/14, Jackson West 4/12/3, Conner Riddle 3/2/.6, Easton Cusick 2/0, Team 1/(-7). Harding Academy, Andrew Miller 11/90/8.2, Caden Sipe 3/26/8.6, Seth Campbell 6/11, Colson Sipe 0/8, Aaron Chism 2/6, Carter Neal 1/2, Team 1/(-28). 
RUSHING RUNS OF 20+: Heber Springs, Diego Rubio (1). Harding Academy, Andrew Miller (1). 
RUSHING RUNS OF 10+: Heber Springs, Matthew Cook (1), Kenan Sneed (1). Harding Academy, Andrew Miller (3), Caden Sipe (1).
PASSING: Heber Springs, John McBroome 9/18-44-0/2, Conner Riddle 6/8-47-0/0, Matthew Cook 0/2-0-0/0. Harding Academy, Caden Sipe 6/11-116-3/0, Carter Neal 4/8-38-0/0.
RECEIVING: Heber Springs, Isaac King 6/47, Easton Cusick 6/34, Hunter Kent 2/11, Matthew Cook 1/(-1). Harding Academy, Jackson Fox 3/27, Landon Koch 2/40, Ryan McGaha 2/30, Ty Dugger 2/14, Andrew Miller 1/33.  
TOTAL OFFENSE: Heber Springs, Conner Riddle 49, John McBroome 44, Diego Rubio 32, Matthew Cook 31, Hunter Kent 14, Kenan Sneed 14, Jackson West 12, Easton Cusick 0, Team (-7). Harding Academy, Caden Sipe 142, Andrew Miller 90, Carter Neal 40, Seth Campbell 11, Colson Sipe 8, Aaron Chism 6, Team (-28).   
PUNT RETURNS: None.  
KICK RETURNS: Heber Springs, Hunter Kent 2/24. Harding Academy, Jackson Fox 1/16. 
FUMBLE RETURNS: None 
INTERCEPTION RETURNS: Harding Academy, Kade Smith 1/17, Aaron Chism 1/2.
ALL-PURPOSE YARDS: Heber Springs, Hunter Kent 49, Isaac King 47, Easton Cusick 34, Diego Rubio 32, Matthew Cook 30, Kenan Sneed 14, Jackson West 12, Conner Riddle 2. Harding Academy, Aaron Miller 123,  Jackson Fox 43, Landon Koch 40, Ryan McGaha 30, Caden Sipe 26, Kade Smith 17, Ty Dugger 14, Seth Campbell 11, Colson Sipe 8, Aaron Chism 8, Carter Neal 2.
SCORING: Heber Springs, Diego Rubio 6. Harding Academy, Andrew Miller 24, Kyle Ferrie 9 (1-1 44 FG, 6-6 XP/XPA), Landon Koch 6, Ty Dugger 6. 
DEFENSE 
INTERCEPTIONS: Harding Academy, Aaron Chism, Kade Smith. 
FUMBLE RECOVERIES: Harding Academy, Eli Wallace, Cooper Welch. 
PUNTS/YARDS/AVERAGE/INSIDE THE 20: Heber Springs, Matthew Cook 2/33/16.5, Wyatt Winchester 1/28. Harding Academy, Kyle Ferrie 2/57/28.5/1