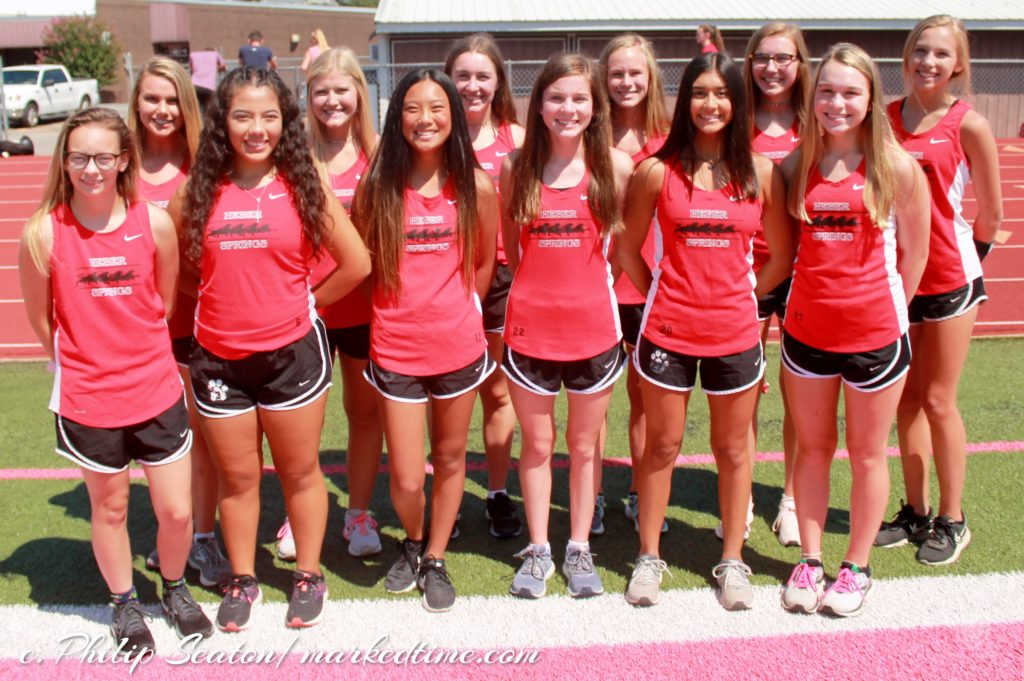 November 21, 2019
By LARRY "SCOOP" McCARTY
Heber Springs High School cross country teams capped a successful season by finishing among the top 10 at the Class 4A state meet in Hot Springs and two runners named to the all-state team.
The Lady Panthers, who were ranked third going into the state meet, finished third, with Sydney Buffalo selected to the all-state team. The Panthers, who were ranked 10th, claimed eighth place, with Nathan Poff named to the all-state team.
Poff finished 13th in the boys' race, while Buffalo was 17th in the girls' race.
"Our top five boys' runners set personal bests," Heber Springs head coach Dale Cresswell said. "The girls ran well. All I want every meet is for each runner go out and do their best."
For the girls, Vallie Cantrell and McKenzie Becerra finished among the top 50 at 24th and 34th places, respectively. Taylor Hammons (52nd), Maygan Jarvis (54th), Sophie Lawrence (69th), Allison Wildman (89th) and Waverlee Decker (92nd) were in the top 100. Katherine Rojas was 120th.
Four boys' runners finished among the top 100 — Parker Hill (57th), Gabe Tate (67th), Mason Harris (80th) and Brad Baker (90th). Reagan Buell (128th), Dalton Scoggins (168th), Scott Shatterly (168th) and Evan Burgess (192nd) also competed.
"Our standards at Heber Springs are always high," Cresswell said. "We have a lot of good young runners, like Harris and Hill. Hill missed most of the season because of an illness. He ran at the conference meet and one of the reasons the team moved up two spots at the state meet."
The future looks bright for both programs.
"We have a lot of good young runners coming up," Cresswell said. "We have runners that will come up from the junior high team who can help us next year. Both teams worked hard all season. They will never hear any complaints from me when they work hard and do their best."
Cresswell hopes momentum will carry over into the spring for track and field.
"All of them will be on the track team, but not just as distance runners," he said. "We expect a few football players to compete. I expect us to have a successful track season. "