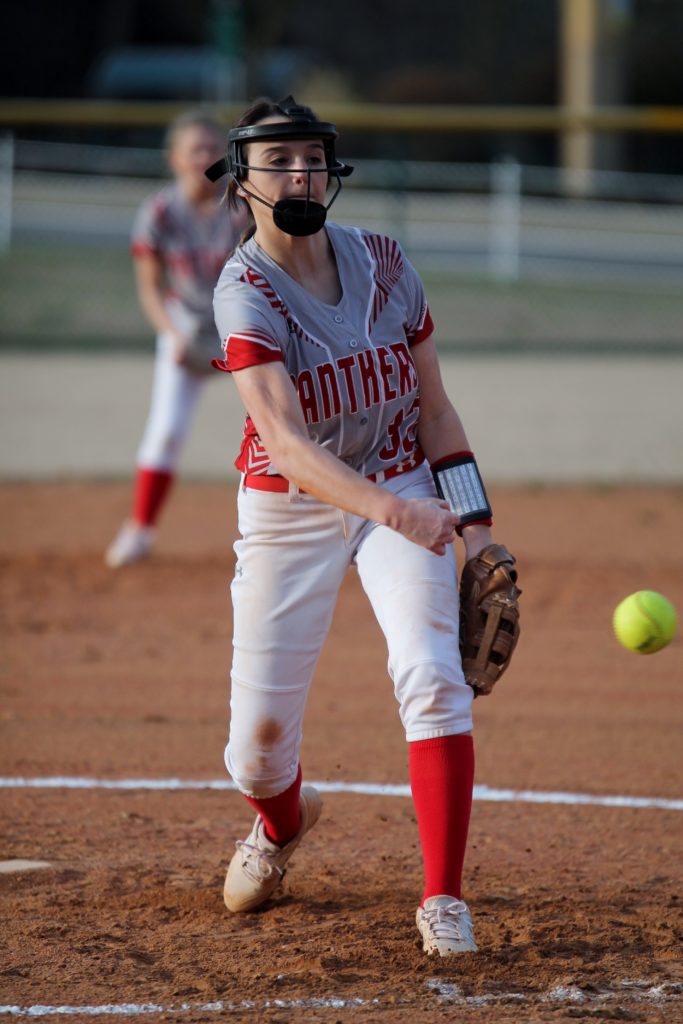 March 3, 2020
By PHILIP SEATON
Nicole Rackley went two-for-three at the plate and struck out in nine in relief as Heber Springs defeated White County Central, 13-2, on Tuesday.
Heber Springs improved to 2-0 on the young season and won back-t0-back games for the first time since the 2017 season.
The Panthers trailed 2-0 after the Bears plated two runs off Heber Springs starter Madison Clemons before the freshman gave way to Rackley in the second inning.
Clemons struggled in her second start of the season walking four, allowing one hit while striking out two.
"She is going to be in the circle a majority of the year," Heber Springs coach Dusty West. "She is just getting these first-game jitters out of the way. She's going to be fine. She has all of the tools that we need out there."
Clemons also struggled on Monday in the Panthers opener at Maumelle as the Hornets plated eight runs before also giving way to Rackley.
The senior came on in relief on Monday against the Hornets and scattered one run and eight strikeouts over six innings of work as Heber Springs plated five in the fifth, four in the sixth and six in the seventh to claim the win, 16-9.
"I've been really happy with Nicole Rackley coming in a as a senior," West said. "Kinda playing a back-up role in the pitching realm and doing great.
"The last two nights been really proud of Nicole. She's come in in relief and given up only one run in two games. She's been a monster on the mound for us."
Rackley struck out the side in the top of the second before Heber Springs gave her the lead that they wouldn't relinquish.
Ninth-grader Hope Turney led off the inning by reaching on a walk, taking second on a sacrifice bunt by Adyson Curtis and touching home on an RBI double down the right-field line by freshman Anna Carroll.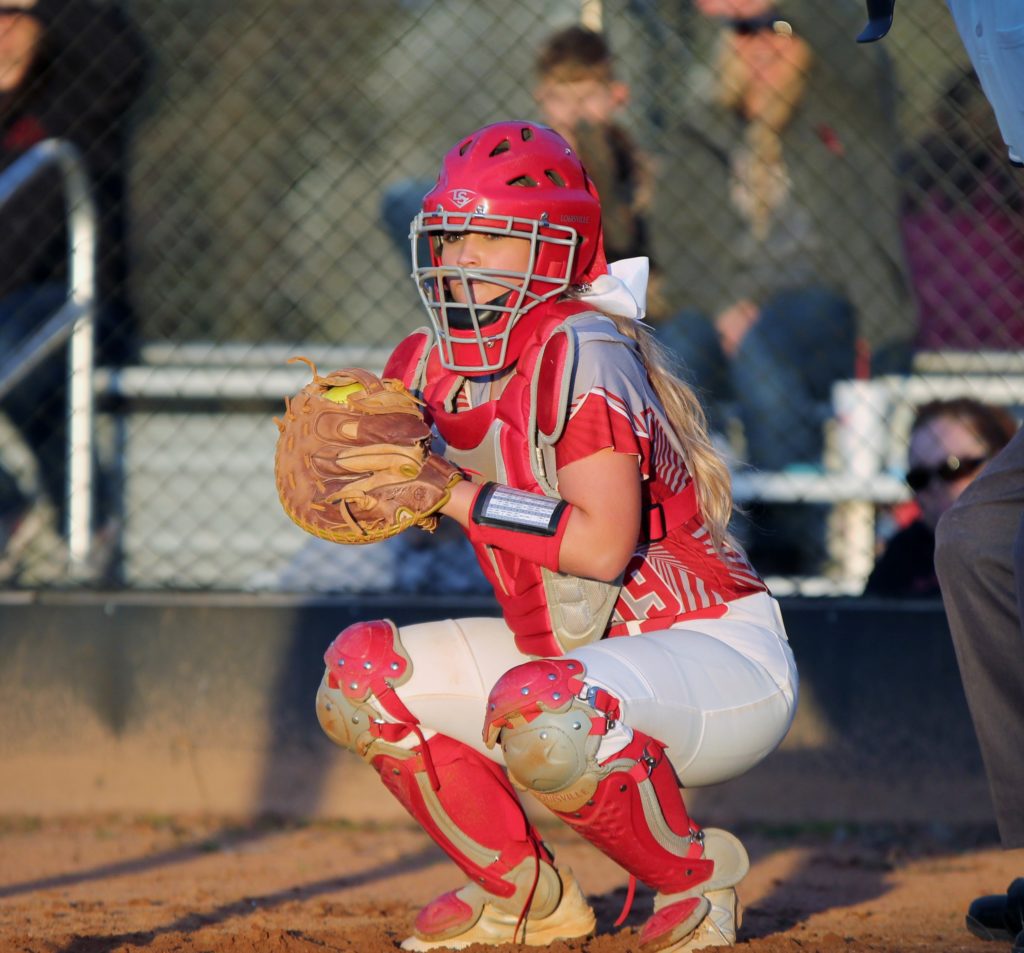 Carroll would touch home after a wild pitch while freshman Jaylea Hooten would score the third run on the inning later after following Carroll with a walk, taking third on the passed ball that scored the Panthers second run and scoring on an RBI ground out off the bat of Gentry Hamilton.
" We put the ball in play and we have good speed this year, and hopefully we'll use that a lot and small-ball people," West said. "I am just real proud. First two games of the year, facing live pitching for the first time and to be able to put the bat on ball in play and hit it hard at places, that's what you are excited about."
Heber Springs would plate five more in the third. Zoe Monroe and Turney led off the inning with back-to-back singles and both would later score on a single by Carroll.
Carroll and Clemons would touch on a triple by Rackley while Hamilton would drive in Rackley to make it 8-2 Heber Springs after three innings.
"The last two nights we scored a lot of runs, 16 last night and 13 tonight," West said. "Our bats one through nine have been really solid."
The Panthers would add five more runs in the fourth as an RBI triple by Curtis and a bases-loaded single by Rackley would plate two more.
"With have only three upperclassman (Rackley, Monroe and Hamilton), a lot of freshmen and sophomores, so it's always good to start 2-0," West said. "It's a good confidence booster for us to get us ready for a conference doubleheader on Monday.
"The three seniors that have been with me for four years, and we are trying to send them out on a good note. They were with me as freshman and we made the state quarterfinals. Our goal is to get them back to the postseason and get these young girls some experiences."
Carroll paced the Panthers at the plate by going three-for-three with a double, three runs scored and four RBIs.
Heber Springs travels to Sherwood on Thursday to face Sylvan Hills.
"We have got a tough challenge on Thursday," West said. "We'll get a quick measuring stick on where we are at."
The Panthers will open conference Monday against Ozark with a doubleheader in Conway on the University of Central Arkansas campus.
"Getting to play at UCA on the turf in front of college coaches, that is something neat for a girls to do and something we haven't done in a while," West said. "We are excited about it."
Heber Springs was scheduled to face Pottsville on Friday, but because of the state basketball tournament that conference contest will be rescheduled for a later date. Instead, West was able to schedule a junior varsity doubleheader with Batesville at the Heber Springs softball complex. Both games will be five innings.
WHITE COUNTY CENTRAL AT HEBER SPRINGS
March 3
White County Central (0-1)  200 00 -  2  2  0
Heber Springs (2-0)         035 5x - 13 11  0
WP - Nicole Rackley (2-0)
LP - Micah Todd (0-1)
HEBER SPRINGS HIGHLIGHTS: Madison Clemons 1-for-1, stolen base, two walks, HBP, two runs scored; Nicole Rackley 2-for-3, triple, run scored, stolen base, two RBIs and HBP; Gentry Hamilton 1-for-4 with an RBI; Zoe Monroe 1-for-2 two runs scored, HBP and stolen base; Brooklyn Barnes, HBP; Hope Turney 1-for-2 with a walk, two runs scored; Adyson Curtis 1-for-2, triple RBI, run scored and stolen base; Anna Carroll 3-for-3 with a double, three runs scored, three runs scored and four RBIs; Jaylea Hooten 1-for-2 with a walk and two runs scored; and Jade Adamson, HBP.
WHITE COUNTY CENTRAL HIGHLIGHTS: Gracie Rogers, walk, stolen base and run scored; Kalista Altom, walk and run scored; Micah Todd, two walks; Jaci Beals 1-for-3 with an RBI; Taryn Blanton, walk; Kendall Talieje 1-for-2, Maliah Litaker, walk.

HEBER SPRINGS AT MAUMELLE
March 2
Heber Springs (1-0)   010 054 6 - 16
Maumelle (0-1)        801 000 0 -  9
WP - Nicole Rackley (1-0)
LP - Morgan Krebs (0-1)
HEBER SPRINGS HIGHLIGHTS: Madison Clemons, three runs scored; Nicole Rackley, two runs scored; Gentry Hamilton, three runs scored; Brooklyn Barnes, two runs scored; Zoe Monroe, two runs scored; Adyson Curtis, one run; and Jaylea Hooten, three runs scored.
HEBER SPRINGS 2020 SOFTBALL SCHEDULE
COACH DUSTY WEST
RECORD: 2-0
4A-4 RECORD: 0-0
March 2   Heber Springs 16, Maumelle 9
March 3   Heber Springs 13, White County Central 2
March 5   at Sylvan Hills              V/JV      5 p.m.
March 6   Batesville                   JV-DH     4:30 p.m.
March 9   vs. Ozark at UCA *           V DH      4:30 p.m.
March 12  at Riverview                 V/JV      4:30 p.m.
March 13  at Conway St. Joseph         V/JV      4:30 p.m.
March 14  Heber Springs Tournament     V
March 16  at Dover *                   V/JV      4:30 p.m.
March 17  Dardanelle *                 V/JV      4:30 p.m.
March 19  Clinton                      V/JV      5 p.m.
March 30  at Clarksville *             V/JV      4 p.m.
March 31  Morrilton *                  V/JV      4:30 p.m.
April 3   Dover *                      V/JV      4:30 p.m.
April 6   Jacksonville                 V/JV      4:30 p.m.
April 7   at Pottsville *              V/JV      4:30 p.m.
April 13  Cedar Ridge                  V/JV      4:30 p.m.
April 14  at Dardanelle *              V/JV      4:30 p.m.
April 16  at Calico Rock               V/JV      4:30 p.m.
April 20  at Cave City                 V/JV      4 p.m.
April 21  at Morrilton *               V/JV      4:30 p.m.
April 23  at Mayflower                 V/JV      4:30 p.m.
April 27  4A-4 District Tournament at Dover

(* - Indicates 4A-4 Conference Contest)
(Note: Schedule is subject to change due to weather)
(Note: The Heber Springs/Pottsville contest for March 6 will be re-scheduled due to a basketball conflict)