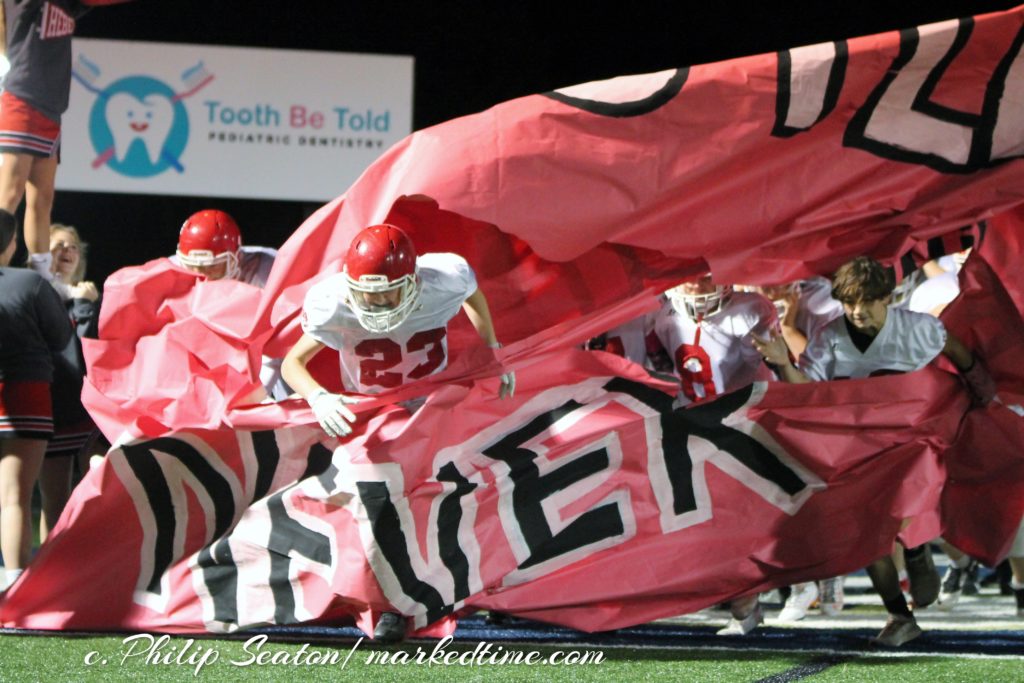 October 24, 2019
SOUTHSIDE BATESVILLE – The Heber Springs Junior Panthers dropped a 34-8 decision to Southside Batesville on Thursday.
Heber Springs (2-5) got a late touchdown to prevent the shutout. The Panthers used a 15-play, 75-yard drive to avoid being held scoreless. Ryan Bommarito carried 12 times on the drive for 50 yards to move the ball to the Southerner 20. With 3:56 left and facing a fourth-and-12, Conner Riddle flung the ball to the end zone as the ball bounced off a pair of Southside defenders hands into the arms of Easton Cusick for the score. Bommarito ran the ball in for the 2-point conversion.
The Panthers will look to close out the season on a winning note when they host Riverview at Panther Stadium Tuesday night at 7 p.m. at Panther Stadium.
COIN TOSS AND RUN THROUGH
By BILLY SMALLWOOD
PANTHER VIDEO CLIPS