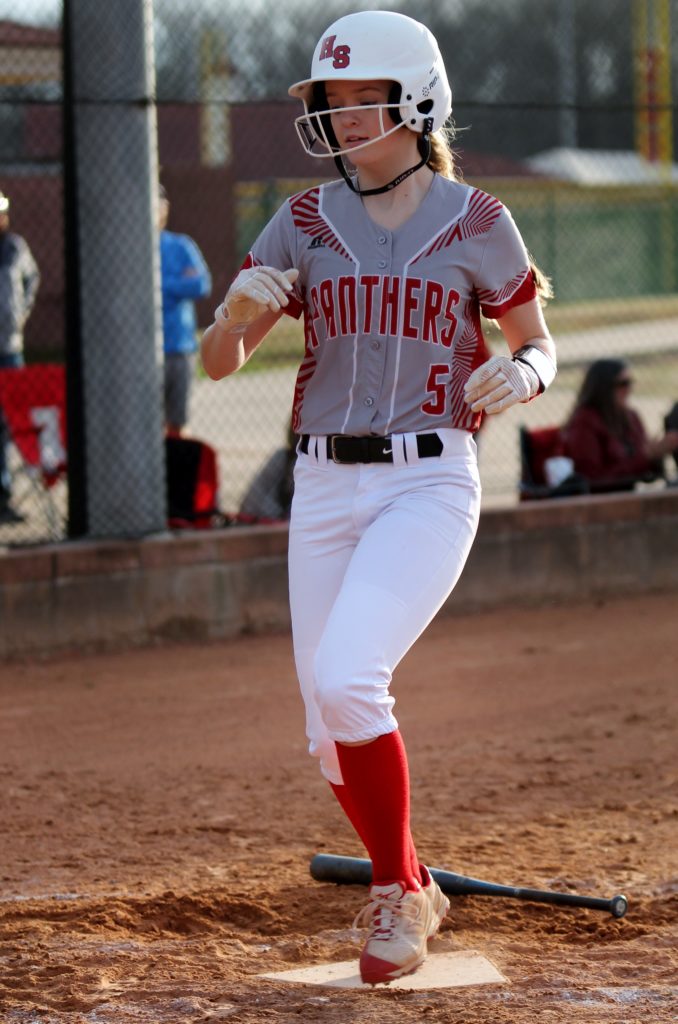 March 8, 2020
The Heber Springs softball opens conference play on Monday with a doubleheader against Ozark.
The pair of 4A-4 contests will be played at neutral site on the University of Central campus in Conway.
Heber Springs (2-1) is coming off a 14-0 setback at Sylvan Hills on Thursday. The Panthers will be looking for their first conference win since 2018 and their first since the 4A-4 was created before the start of the 2019 season.
Heber Springs will be on the road Thursday and Friday before return to the Heber Springs sports complex on Saturday for their annual tournament.
HEBER SPRINGS 2020 SOFTBALL SCHEDULE
COACH DUSTY WEST
RECORD: 2-0
4A-4 RECORD: 0-0
March 2   Heber Springs 16, Maumelle 9
March 3   Heber Springs 13, White County Central 2
March 5   Sylvan Hills 14, Heber Springs 0
March 9   vs. Ozark at UCA *           V DH      4:30 p.m.
March 12  at Riverview                 V/JV      4:30 p.m.
March 13  at Conway St. Joseph         V/JV      4:30 p.m.
March 14  Heber Springs Tournament     V
March 16  at Dover *                   V/JV      4:30 p.m.
March 17  Dardanelle *                 V/JV      4:30 p.m.
March 19  Clinton                      V/JV      5 p.m.
March 30  at Clarksville *             V/JV      4 p.m.
March 31  Morrilton *                  V/JV      4:30 p.m.
April 3   Dover *                      V/JV      4:30 p.m.
April 6   Jacksonville                 V/JV      4:30 p.m.
April 7   at Pottsville *              V/JV      4:30 p.m.
April 13  Cedar Ridge                  V/JV      4:30 p.m.
April 14  at Dardanelle *              V/JV      4:30 p.m.
April 16  at Calico Rock               V/JV      4:30 p.m.
April 20  at Cave City                 V/JV      4 p.m.
April 21  at Morrilton *               V/JV      4:30 p.m.
April 23  at Mayflower                 V/JV      4:30 p.m.
April 27  4A-4 District Tournament at Dover

(* - Indicates 4A-4 Conference Contest)
(Note: Schedule is subject to change due to weather)
(Note: The Heber Springs/Pottsville contest for March 6 will be re-scheduled due to a basketball conflict)