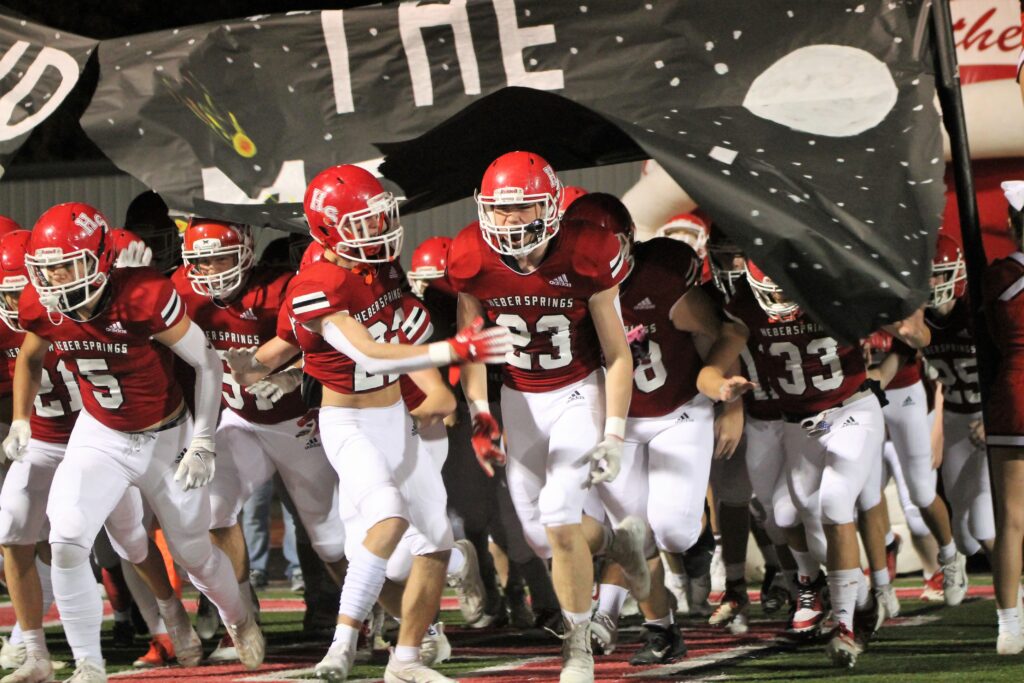 By LARRY "SCOOP" McCARTY
The Heber Springs Panthers welcome another opportunity to play football in one of the most unique seasons in history.
Heber Springs (2-8) will meet Trumann (5-5) in the first round of the Class 4A playoffs at Roach Manufacturing Corporation (RMC) Stadium in Trumann Friday. Kickoff is scheduled at 7 p.m.
This will be the first meeting between these two teams in school history.
The Panthers finished the regular season with a 34-24 loss to Little Rock Mills University Studies, while Trumann defeated Cave City, 34-21.
The Panthers didn't qualify for the playoffs as one of the conference's top five teams, but opted to compete under the Arkansas Activities Association's rule that all teams may compete this season because of COVID-19.
"We have had a lot of positive feedback from players and parents," said Heber Springs coach Todd Wood when asked about participating in the playoffs. "They were happy that we are continuing our season. Our season is not over, and we hope to go out there and move forward in the playoffs. The game will be a good experience."
The two teams played one common opponent during the regular season — Southside. Trumann shut out the Southerners 27-0 on Sept. 11, while the Panthers defeated Southside 22-17 on Oct. 23.
Quarterback Connor McClain and running back Milton Lewis are two of the players to watch when Trumann is on offense. The Wildcats operate from a form of the Single-Wing.
"Trumann prefers the run, but will pass," Wood said. "The running attack is similar to what Clinton did. No. 2 (Lewis) is one of Trumann's best athletes, and it likes to get the ball to him. We need to keep a close eye on him at all times. We must tackle well and have been stressing that during practice."
Heber Springs' preparation on offense will not change much from the last four opponents as Trumann plays a 3-4, defense.
Wood said the offense has shown improvement from game-to-game and he is looking for the team's best performance against Trumann.
Heber Springs quarterback Matthew Cook is a running and passing threat, with Nathan McKee his primary target in the passing game. Cook has completed 130-of-231 passes for 1,476 yards and 11 touchdowns. He has rushed for 433 yards on 115 carries and scored four touchdowns. McKee is the team's leading receiver with 51 catches for 615 yards and three touchdowns.
Wood also said he hopes for increased production from the running game. Diego Rubio has rushed for 394 yards on 85 attempts and scored eight touchdowns.
"If we can get into a good rhythm on offense, we will be OK," Wood said. "It's important to hold onto the ball and have no turnovers. The receivers also must make catches, and we need to protect the quarterback better. If we do that, it will open up our running game."
Linebackers Preston Roberson and Kenan Sneed lead the defense. Wood expects the team will put lessons learned in recent games to good use against Trumann.
"We need to be in the right places and tackle well," Wood said. "We must take it to Trumann and not let Trumann take it to us. We must win the battle at the line of scrimmage."
Friday's winner will play at Malvern (5-5) in the second round next week.