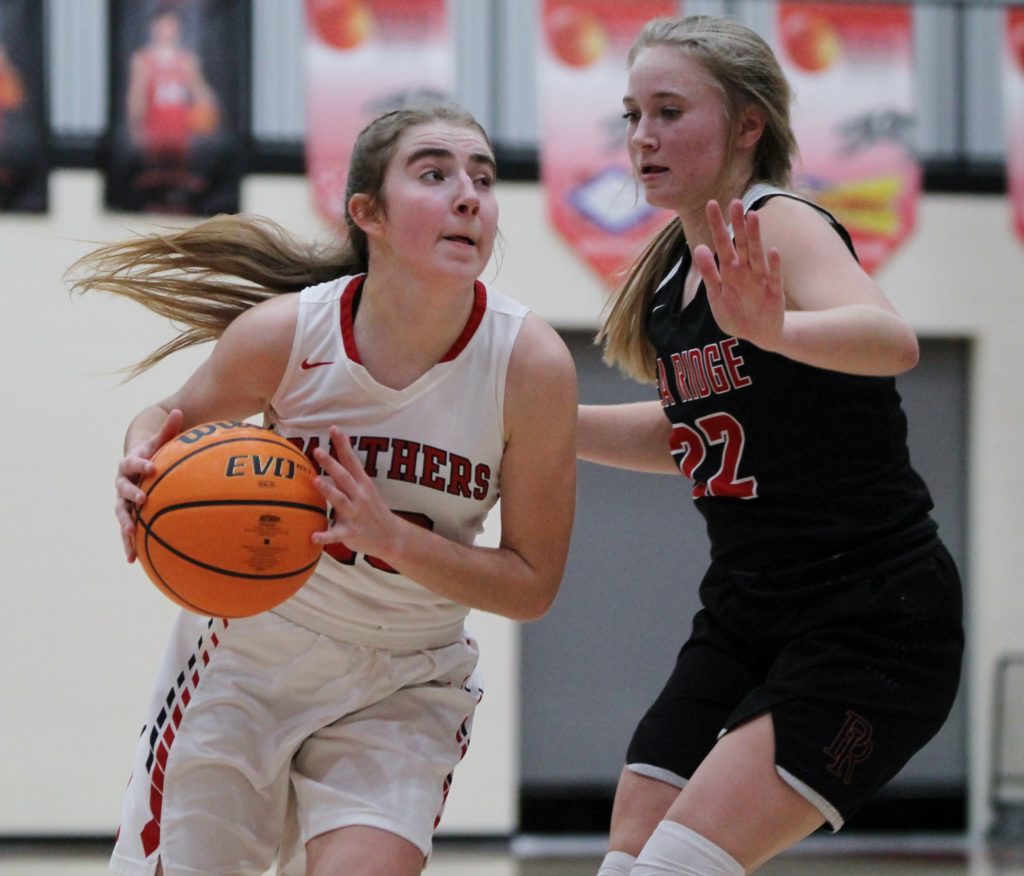 December 27, 2019
BY LARRY "SCOOP" McCARTY
The Heber Springs Lady Panthers appeared on path through three quarters for a berth in the Steve Landers Cowboy Chevrolet-Heber Springs Holiday Basketball Classic championship game.
But Pea Ridge regained its shooting eye and held the Lady Panthers without a field goal until two minutes remaining in the game and advanced to the finals with a 49-44 win at the Panther Den Friday.
The Lady Blackhawks (12-2) will play Southside Batesville for the tournament championship at 6:30 p.m. today. Heber Springs (10-3) will meet Mayflower in the third-place game at 4 p.m.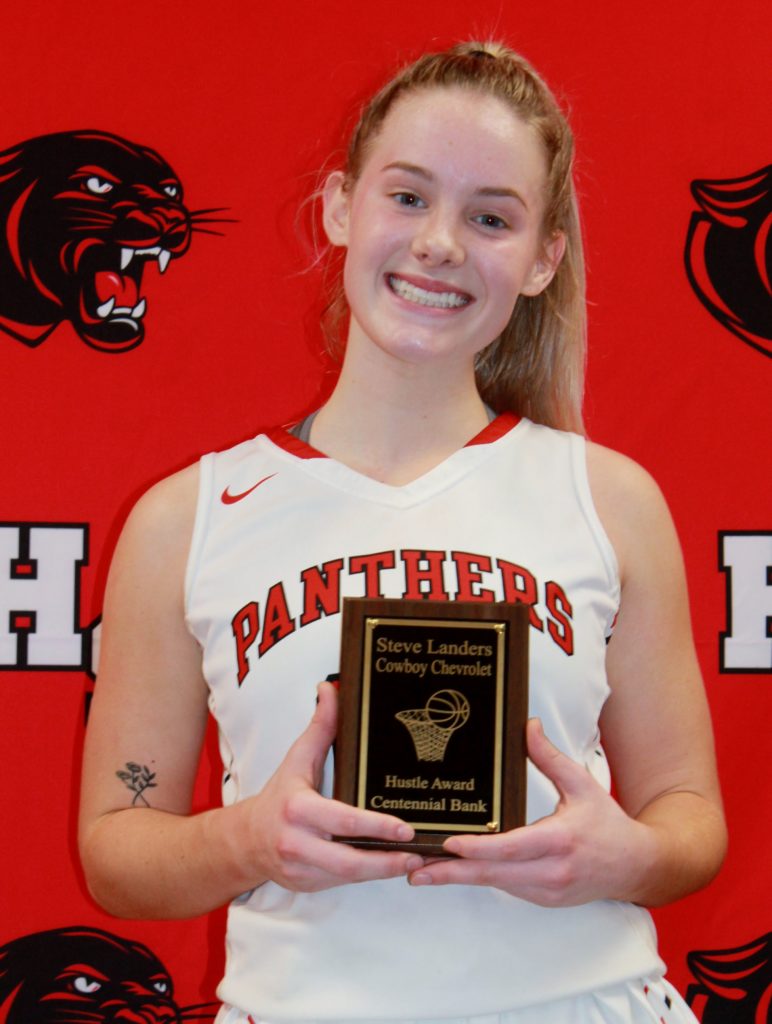 "Two good teams were playing and we came up one scoring run short," Heber Springs head coach Jamey Riddle said. "We would make a scoring run, and then Pea Ridge would have a scoring run. We couldn't get that scoring run in the fourth quarter and Pea Ridge did. We took good shots, but they would not go in."
Libby Stutts and Jillian Herring each scored 16 points for the Lady Panthers. Blakelee Winn led Pea Ridge with 13 points. Aidan Dayberry scored 11 points and Allisa Short had 10 points.
Claudia Newberry and Stutts started the game with field goals. Herring made a 3-pointer as Pea Ridge, which trailed 7-0, took a timeout early in the first quarter. Heber Springs maintained the lead and took an 11-8 advantage into the second quarter.
The lead changed three times during the second quarter. A three-point play late in the quarter gave Pea Ridge the lead 21-20 at halftime.
Heber Springs dominated the third quarter. The Lady Panthers went on a 20-8 scoring run and led 40-29 going into the fourth quarter.
"We didn't want to go ice cold late in the game," Riddle said. "Ellie, Jillian and Ashley (Spanel) took good shots. We didn't do a good job of rebounding the misses. I don't believe we had a single offensive rebound in the fourth quarter. You can't rely on one shot."
Riddle anticipates a tough game against Mayflower.
"Mayflower didn't play well against Southside (Batesville) in the semifinals," he said. "I expect them to be ready for us. It should be a good game. I'm hoping we will come out and play with a lot of energy. We need to have a great game."
Hailey Bresnahan, who is one of the first players off the bench, didn't play because of an injured knee. Bresnahan will be examined again next week to determine when she may return.
"We held Hailey out because it's important to her ready for the conference games," Riddle said. "Hopefully, she will get healed by then."