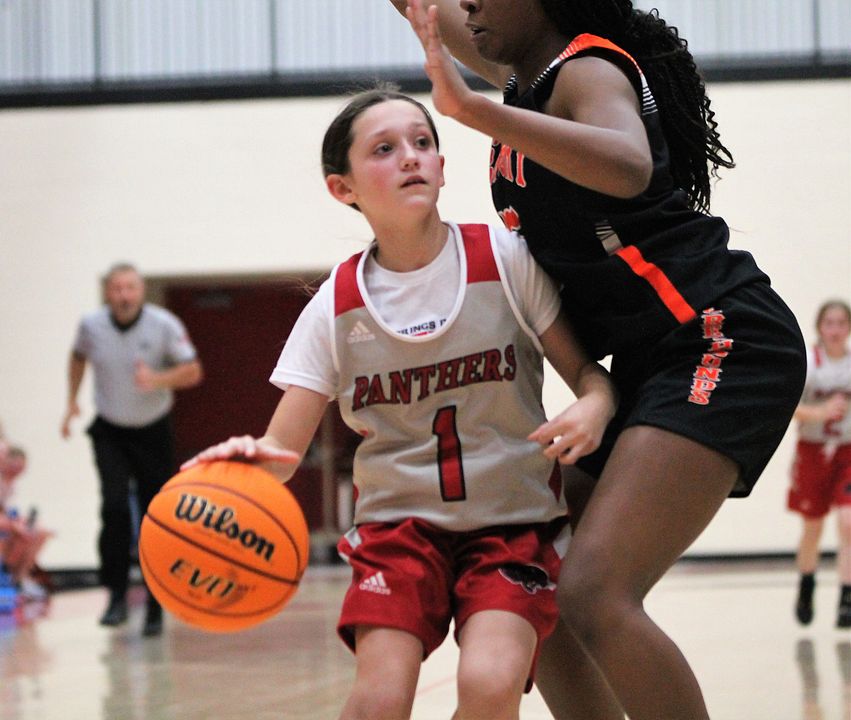 HEBER SPRINGS – Heber Springs got eight points from Sophie Joyner and seven points from Mackenzie Lozeau as the Panther seventh-grade girls basketball team claimed a 24-15 win over Newport.
Heber Springs (1-1) led 6-3 at the end of the first quarter, but trailed 12-11 at the break, thanks in part to four 3-pointers by the Greyhounds.
Newport would add another 3-pointer in the second half, but the Panthers would outscore the Greyhounds, 13-3, in the second half to claim their first win of the young season.
HEBER SPRINGS SCORING (24): Phoebe Reed 4, Sophie Joyner 8, Mackenzie Lozeau 7, Emma Mayfield 2, Sloan Jett 3.
HEBER SPRINGS 7TH-GRADE GIRLS
2021-2022 SCHEDULE AND RESULTS
(Click on each game for details)
RECORD: 1-1
Nov. 11   Mount Vernon-Enola 29, Heber Springs 4
Nov. 15   Heber Springs 24, Newport 15
Nov. 20   at Tuckerman Jamboree
Nov. 30   Southside Batesville, 5 p.m.
Dec. 02   Pangburn, 4:30 p.m.
Dec. 06   at Cedar Ridge, 5 p.m.
Dec. 09   at Rose Bud, 4:30 p.m.
Jan. 06   at South Side Bee Branch, 5 p.m.
Jan. 13   White County Central, 4:30 p.m.
Jan. 20   Riverview, 5 p.m.
Jan. 24   at Mayflower, 4:30 p.m.
Jan. 27   Bradford, 4:30 p.m.
Jan. 29   at Bauxite Jamboree


Please consider helping support local and independent journalism by donating today.
ALL PHOTOS ARE COPYRIGHTED. The owner of the copyright does grant free personal and/or social media use for all photos as long as photo credit (when reasonably possible) is given to this website. Use for any other commercial purpose or other publication (such as other news or blog sites) without permission is prohibited. All photos are taken in a public setting where a reasonable right to privacy does not exist. They are taken for news gathering and informational purposes. If you wish to have photo removed, please get in touch with the publisher of the website through the comments section with the reason for removal request.